LED and quality
Singapore 7th September 2011
If you are not using LED's nowadays you are considered being old fashioned and behind today's realities of the world. Philips and others are already blasting advertisements via TV in the aim to reach out to the general public and tell them that the age of LED has arrived with beautiful and attractive pictures on how LED lighting can change your life. In an ideal world that is certainly
through, but in the real world we live in with the economy about to collapse again if we may believe the doomsayers, budgets are getting tighter and tighter and the quality and execution (installation) is suffering as a result.
I was walking on Orchard Road last night and was dismayed to see that several LED in-ground lights were obviously not working. Then this morning we had a product presentation by one of the local reputable lighting suppliers (good quality products!) but yet in some of the project pictures I did note the same… a few lights not working. This is specifically the case for outdoor lights which are much more sensitive to environmental conditions such as humidity and temperature changes. What is all the more sad is that the client already spending way more than with conventional lighting systems, yet the problems are many times over. It is clear that we need a shift in our thinking and the way we specify our LED lighting, with far more emphasis on the critical installation issues such as wiring, cabling, loading, connections and protection levels. We are progressing and engaging with the manufacturers and suppliers on these issues, but for the moment we still find ourselves largely at the mercy of the contractors capabilities and willingness to do a good job! It is obviously whinge week, but I believe many of my colleagues in the industry feel the same. It is a shame as in the process LED is building up a bad reputation, which the good products absolutely do not deserve.
In Light Watch some typical inground LED lighting applications, that are very sensitive to good installation. The product maybe good but without the proper installation practice, procedures and works the end result will suffer. LED lighting is a total package, product, electronic gear, installation and control. Because there are so many more components then in conventional lighting solutions, the chances for mistakes and malfunction are much greater…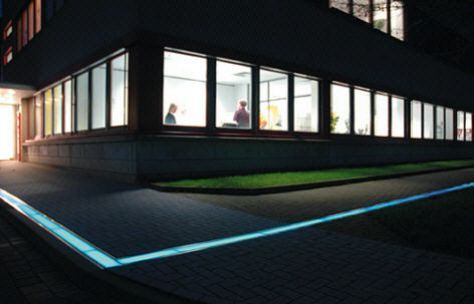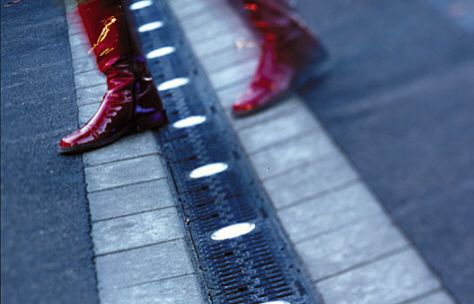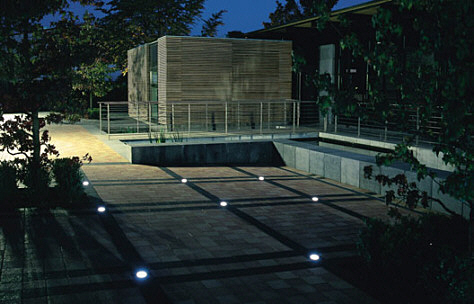 Light Watch 157: Some LED product applications courtesy of Insta Lighting