Integrated (other) services
Singapore 5th September 2011
I guess I have a bit of a bone to pick today…though it is probably just one of those Monday whinges. While many of us designers are idealists and dreamers with a passion for lighting design, in the end we still need to make ends meet and earn a decent living with what we do. I offer my services as an independent professional without any tie up with any other company. But I am very aware of the trend that more and more lead consultants such as architects, interior designers and M&E consultants are starting to provide other services (including lighting design) as an integrated part of their services. We see architects now providing interior design services, interior designers providing F&B, graphic and art consultancy and so on.
While several main M&E consultants like Meinhardt, Parsons, Lincoln Scott and the like have been providing these services for years, it is (for me as a small independent business owner) worrying to see that the bigger architects and interior designers (HBA for instance) are now also setting up lighting design divisions. Not only in support of their own projects (fine and understandable) but setting out to market their services as an "independent" company on top of it! While I am sure that in the end the goal is to have that lighting division operate at a profit, the fact of the matter is that they have a huge financial backing as the possible losses (relatively speaking!) are absorbed by the mother company's profits. Several years back I had a first-hand view at this when one of the major electrical consultants put out a bid to buy my company. In the exchange of financial information that followed during negotiations it became clear that their small lighting design division was operating at huge losses. No wonder they can go in at low
and competitive fees…feels like an unfair advantage.
We all have our contacts and relationships in business and I have mine, but this development does make me rethink my approach to lighting design. Should I partner up with a strategic partner. Should this be a permanent tie up or just on project to project basis… something to think about…
In Light Watch today one of these applications where startegic partnerships could very well work. With the evolution of LED technology and its increased integration in façade design cooperation of lighting designers with structural façade designers makes
sense. Here are some picture of some new developments integrating façade, technology and lighting. Conceptualised by industrial design student Meidad Marzan from the Bezalel Academy of Art and Design in Jerusalem. The "Urban Tile" integrates façade technology with solar and OLED lighting. A video clip can be found at http://www.gizmag.com/solar-panel-fused-with-an-oled-screen-makes-an-urbantile/19683/ as well as the pictures below.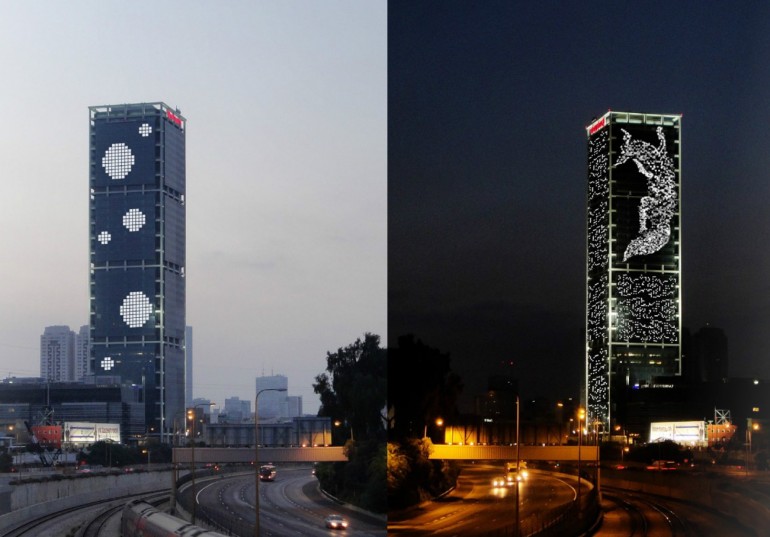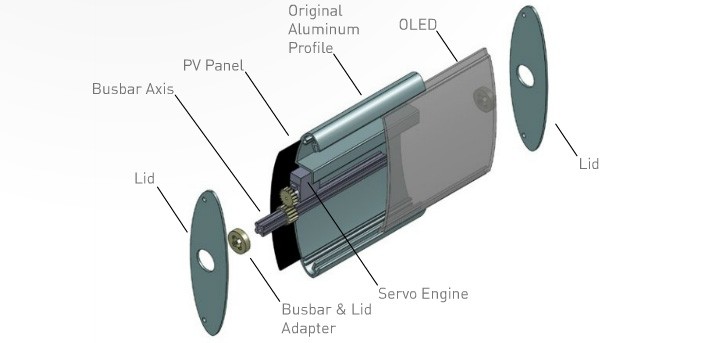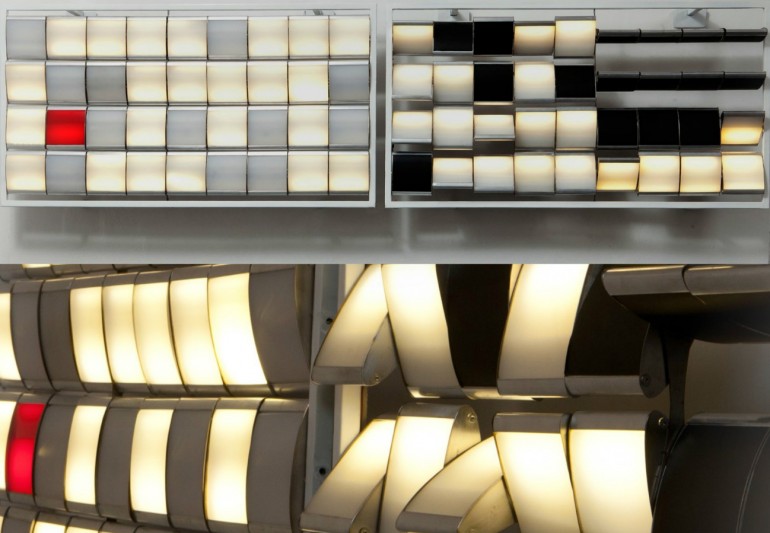 Light Watch 155: The urban Tile, window blind