The life of light E13 – August 2019
Singapore – Xitang – Singapore
Weekend 24-25th August 2019
Another 2 weeks have flown by…In my first week, back in Singapore I spent a lot of time meeting people, physically and virtually through conference calls. Part in attendance to resolve issues for our projects progress and part in support of our LDoT activities which are becoming more and more important place in our daily activities. My second week was fully spent in Xitang, China, for the commissioning of what is fast becoming the talk of the town, the new Naera Hotel, hospitality mixed with an art gallery, spa and organics farming…
Project deliveries and payments
Despite the economic slowdown in the world, which I think everyone is feeling, the demand for our services in our ongoing projects and quotes for new projects is not letting up. We are as busy as ever, but feel it in the slow payments…the turnaround between invoicing and payment is getting much longer, some already several months, which is generally a sign of things slowing down. This is where we have to carefully balance our work output and deliverables with the client's ability to pay for the services. Promises to pay is not the same as having money in the bank! We have several project situations where we are holding back our issues pending a payment that is to be "received". It is a balancing act as we also do not wish to offend our clients. But without leverage we have not much to pressure the clients to prioritise the settlement of our outstanding invoices…
LDoT
My week in Singapore was also full of LDoT related activities. As we have opened up our services to fellow lighting designers that are in need to integrate IoT and smart data platforms into their lighting, we have had exploratory discussions with lighting designers with more scheduled in the weeks to come. It is for this reason that we have now fully separated LDoT as an independently incorporated company. This has been enthusiastically received in the market and gives us more opportunities to collaborate. Our discussions about collaboration with existing and new LDoT partners is continuing unabated as we develop this service to become better and better. Most players in this new market are learning, discovering, adapting, but one thing we all have in common, is that you have to be in it to win it so to speak.
A big focus has been on developing our system integration team and with that also a revenue model. Because it is new to everyone, whether you are a vendor or a consultant like we are, defining the revenue stream that is also a win-win for the client is something that needs to be carefully developed. This no longer the delivery of hardware products, it is the delivery of a service, with ongoing support over time (data analytics, content management, etc). We are slowly getting there but only by going through the pilot projects will we be able to define exactly how this will work…it is therefore not a surprise that we will need investors to help us fund the early stages of this new data- industry. The reaction so far is very positive…
Light Talk 2
This week I also met with the team from Lighting Today Magazine who is helping me editing my second book Light Talk 2, 15 years in the life of light! The artwork concept and content pages have been completed and we are now finalising the individual page settings, additional commentary and illustrations so that we can go to print by the end of next month. I am super excited and if all goes well the book will be ready for launch at PLDC 2019 in Rotterdam, 23-26th October. Look out for it!
Naera Hotel, Xitang
This is probably one of the most exciting projects I have been involved with for a long time. It is not often that you are involved with the birth of a new brand. Naera has been created as a concept brand that merges top quality service hospitality, with art, health and organic farming to promote healthy food. Staff is being trained to provide top quality services, nothing is impossible, they will go out of the way to provide you with a comfortable stay. In my week at the hotel it was omnipresent in every detail of the service, you feel treated like royalty.
Art Gallery
The hotel is also one big art gallery, with artworks from some of China's most respected artists. The complete pool tiling is one big artwork from China's famous artist Ding Yi. There are some more works of him displayed around the hotel. Other artists even from Taiwan and Japan have artworks in the hotel, which makes walking around one big and exciting discovery. Not surprisingly lighting plays a super important role in bringing the artworks out day and night! The exploration of artworks continues all the way into your room, in table decorations, accessories and so on.
Organic food and tea
One of the driving pillars of the hotel concept is that all food derives from organic farming. On a plot of land adjoining the hotel, organic farming will be a major draw for the guests. Experiencing the healthy food in the restaurant (they have more than 30 specialised chefs) is an important part of the experience. Our lighting has been designed to create the mood that goes with it. More then 2000 types of tea will be available and by rotating the types of tea available in your room you are virtually assured that you will never have the same tea in your room as a returning guest!
Relaxing the mind
The interior concept has very much been about relaxing the mind… from the moment you arrive in the enclosed exterior courtyard, you arrive in a different world, screened of from the busy street outside. The lobby is designed as a maze which helps you to unwind on your way to the reception and check in. Designed as a Chinese garden, filled with artworks that you discover around each new corner, you can feel your mind relax with every step. Our lighting is concealed, with softly glowing backlit rattan panels, invisible spots highlighting the artworks you discover on your way… a truly relaxing experience. The impact of the lighting here is immeasurable…
Light Show
The icing on the cake for this hotel is the light show that we created using the public spaces that are build around the central courtyard which consist of a big water surface punctuated with some island trees, a central pavilion and a two walk ways that look like you walk on water when you cross over. Having a reflective water surface doubles the effect, which becomes magical when lighting is added. The architectural building concept has always been developed with this central feature in mind. Each of the public spaces (Lobby, Reception, Bar, Library, Restaurant, Tea House, Gym, Spa, Pool, etc) all look out to this central courtyard. With the soft moving coloured light show that plays for 15 mins every hour, people are drawn to relax and enjoy the spectacle with a drink or some food…it was the talk of every single guest who all proclaimed the uniqueness and magic of something they had never seen before.
After we had the official opening on Friday night, the guests stayed till deep in the night to enjoy the beauty of this magical spectacle. It was the birth of something very special, a brand I am sure you will see, hear or read about much more in the future. For us it was a grateful and satisfying conclusion to many years of hard work.
Xitang project video
As we did for our award winning Yangshuo project, my daughter Kyra came along to film the project, interview the key players like the owner, operator and lead designer with the aim to put together another project documentary. We also took the opportunity to interview Yvonne a TV personality who host many shows and was the MC for the opening event. It was very interesting to hear her feelings about this unique hotel.
Enjoy your time ahead!
Note: our blog has migrated to a new provider. If you are not able to connect with our blog please follow this link: lighttalk.kldesign.co. For any questions please email us at [email protected]
The arrival experience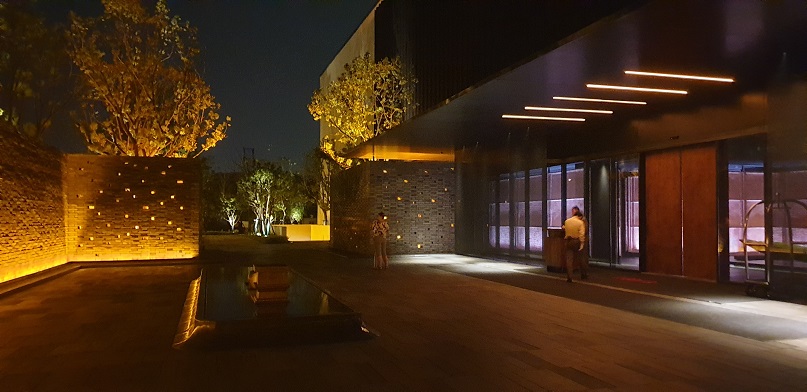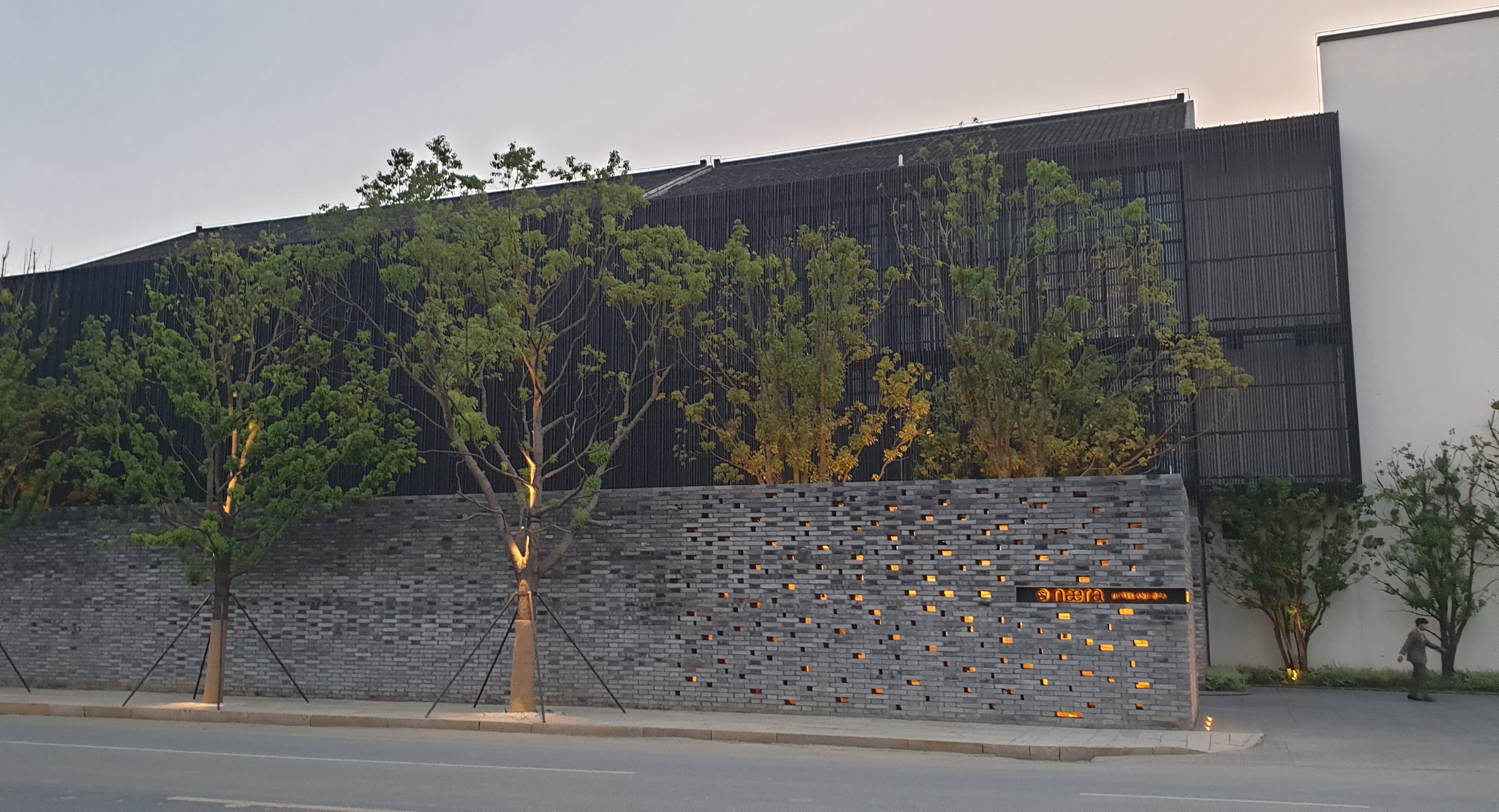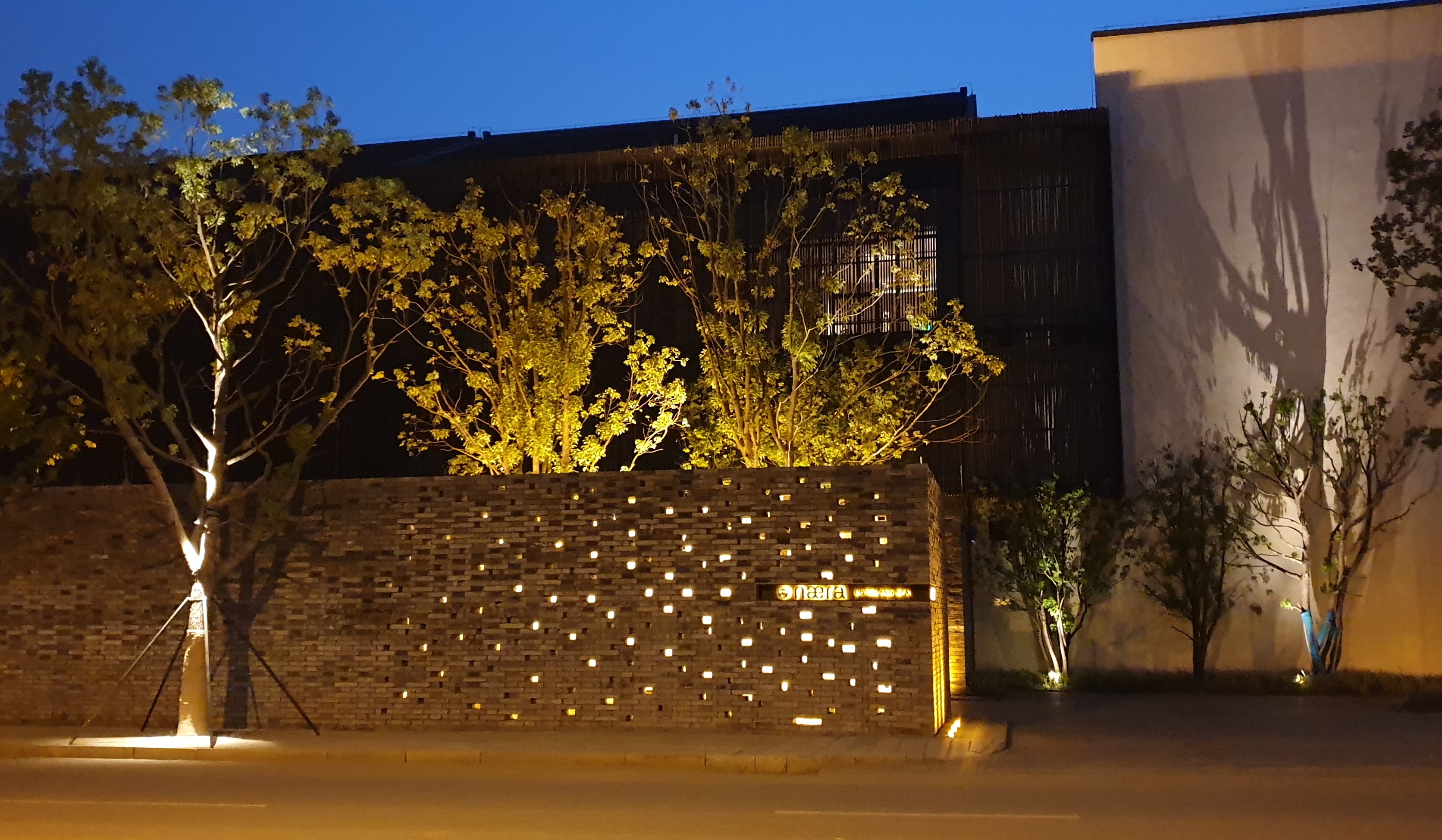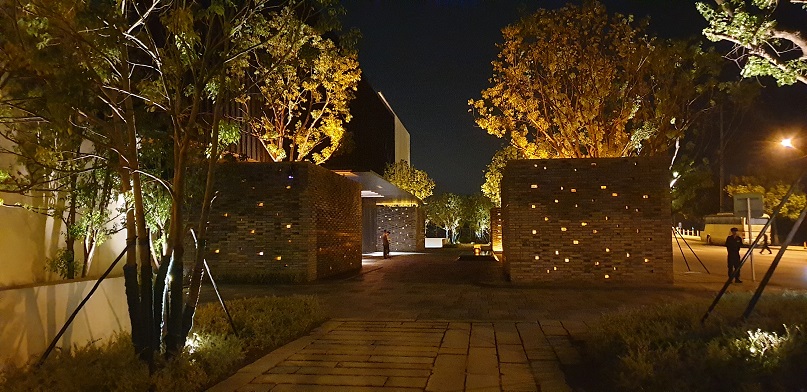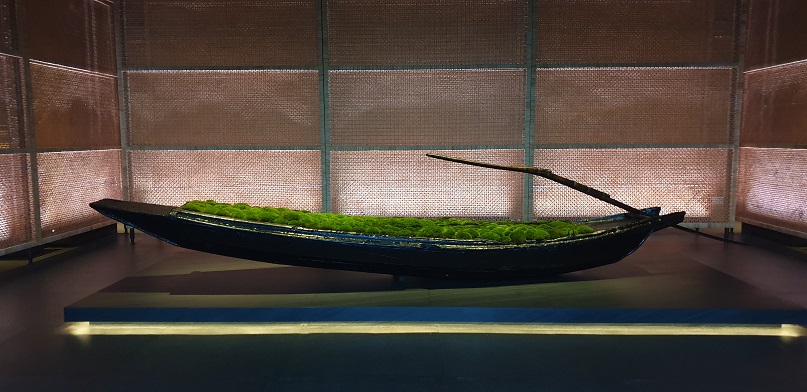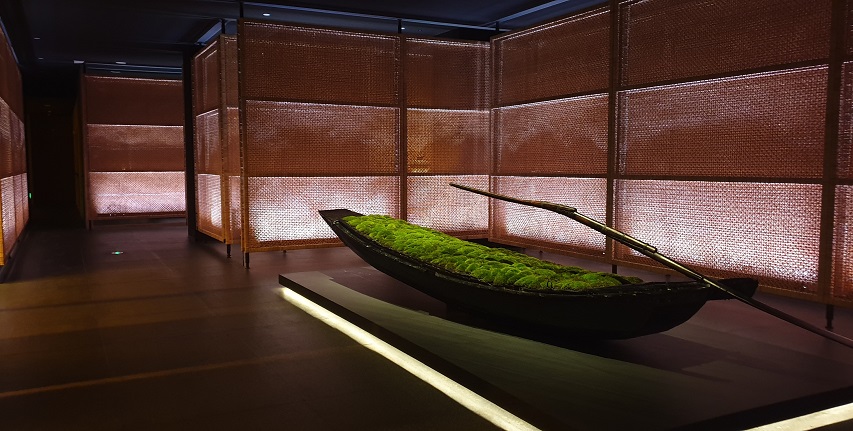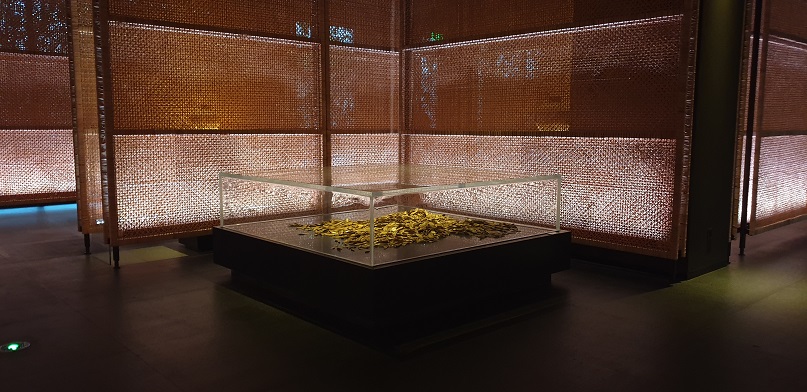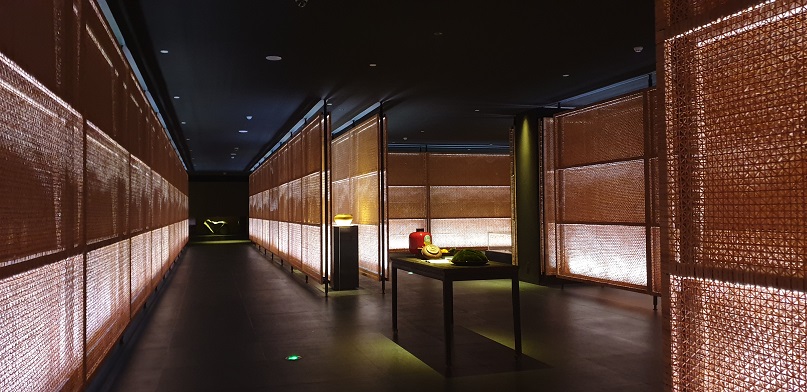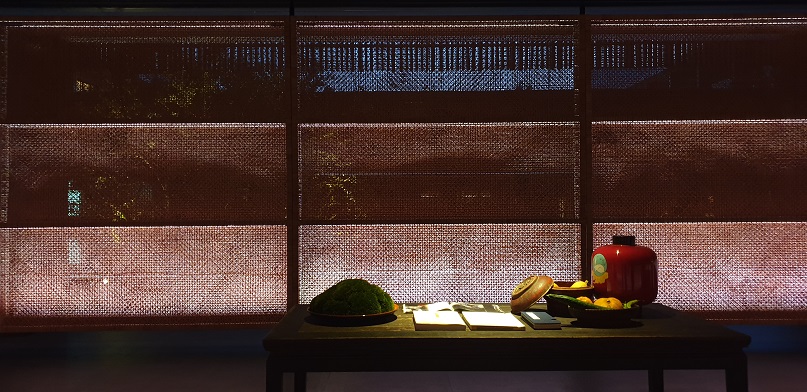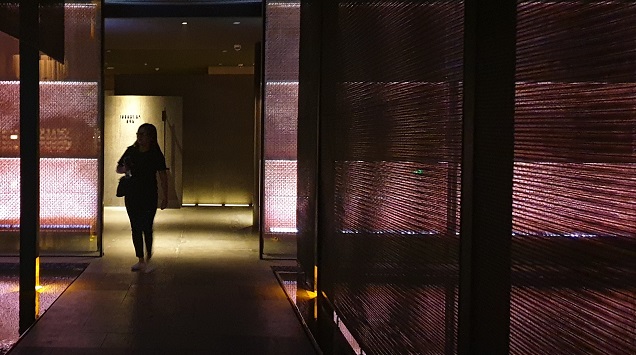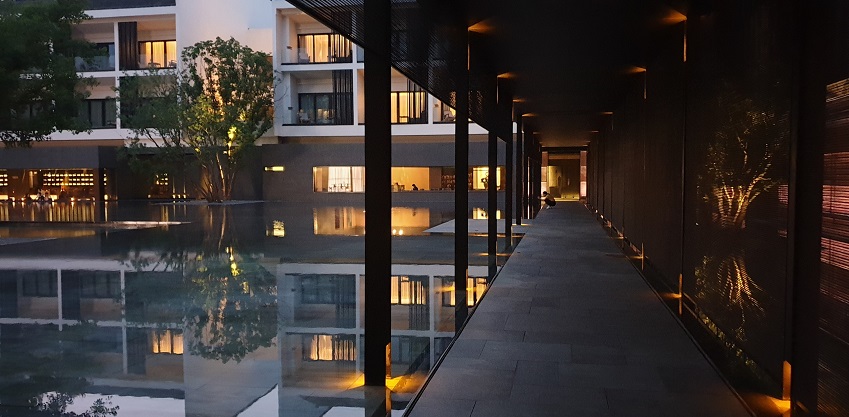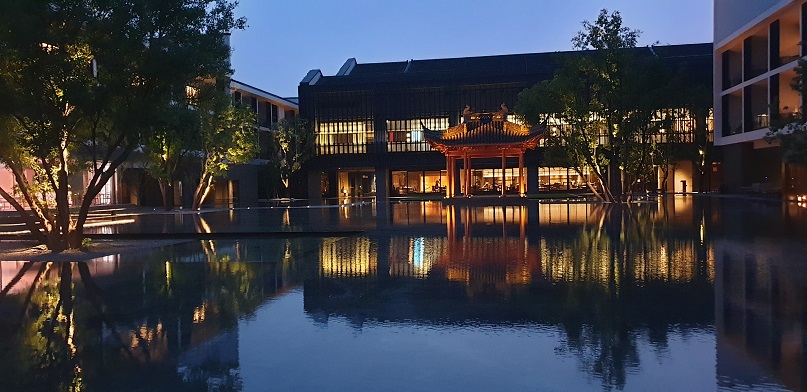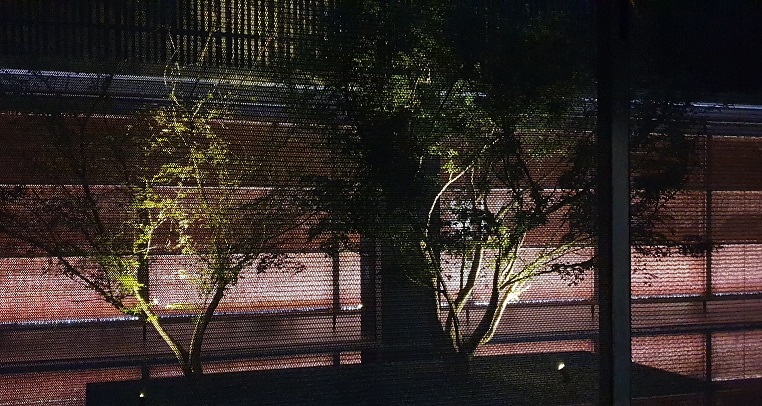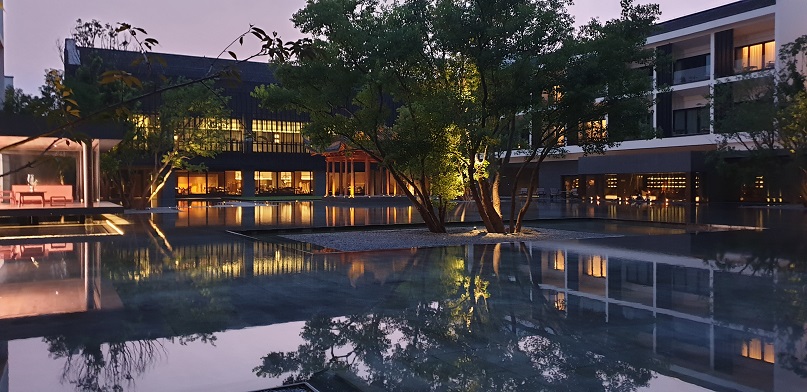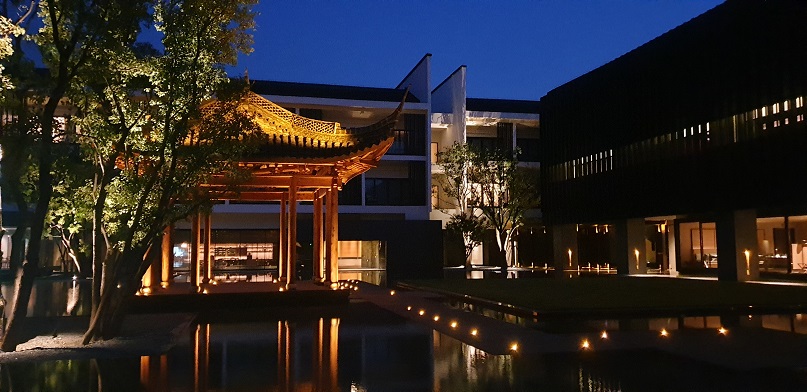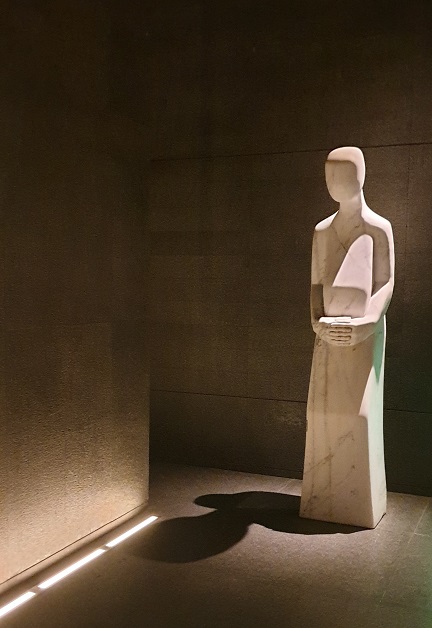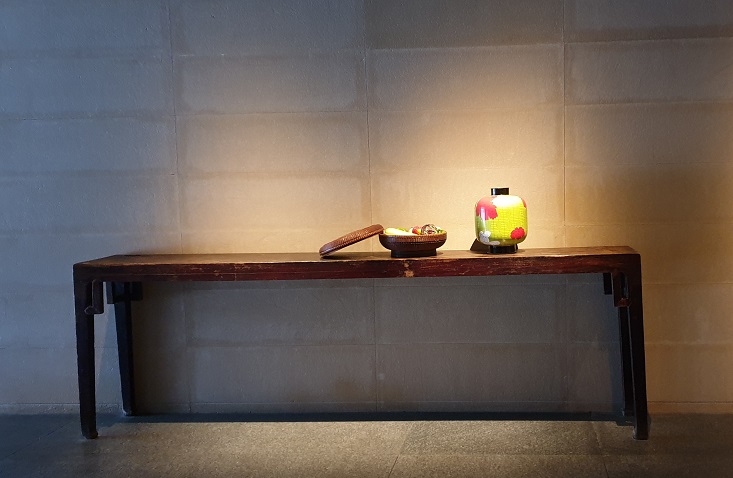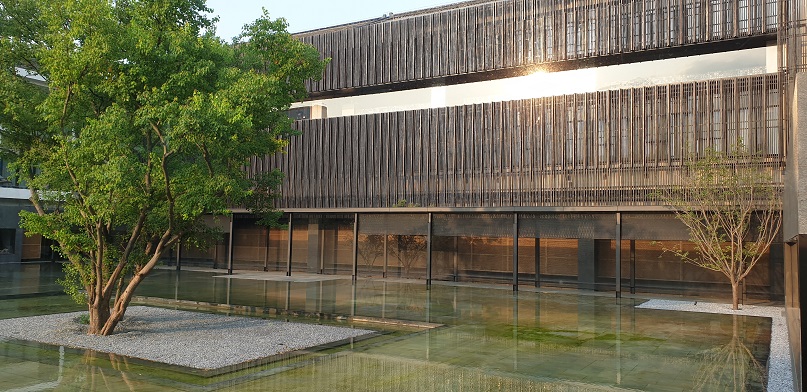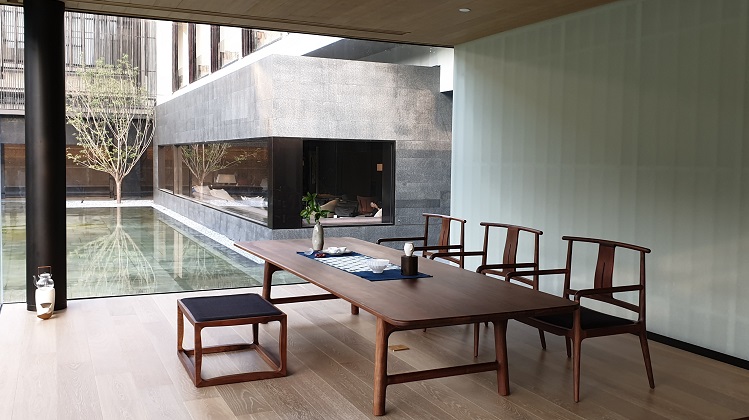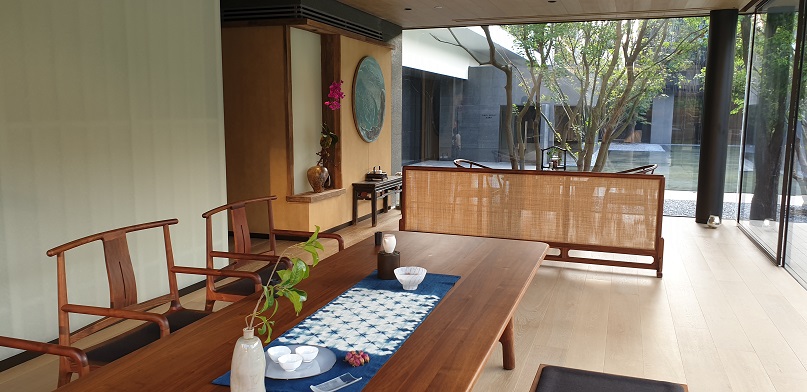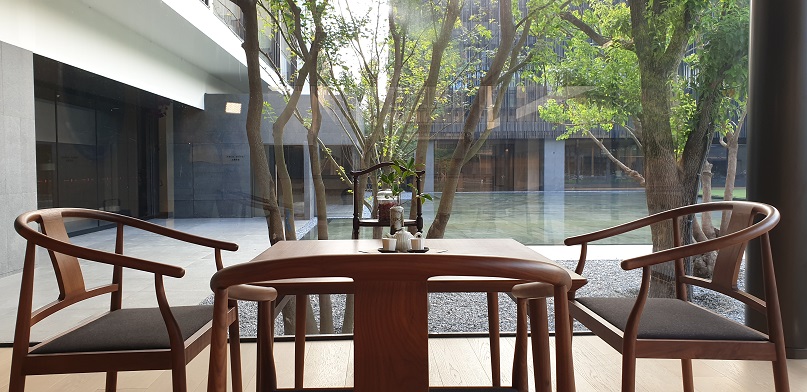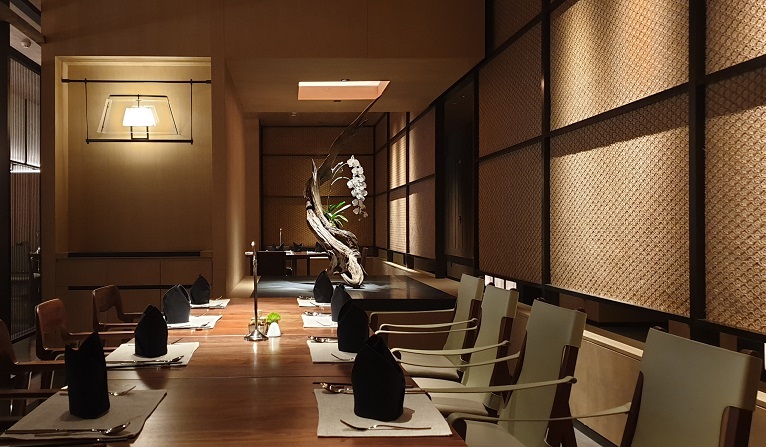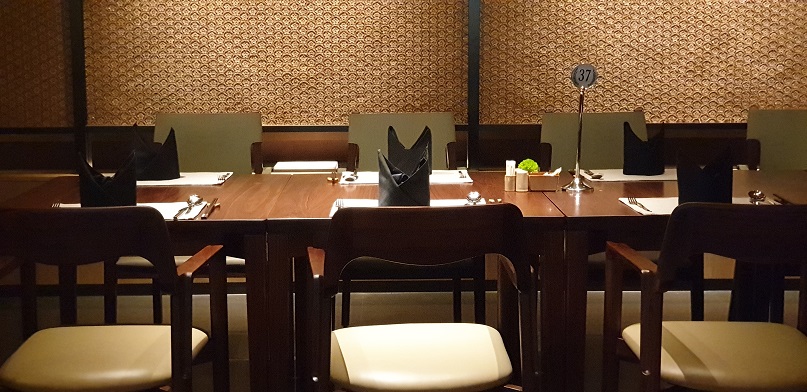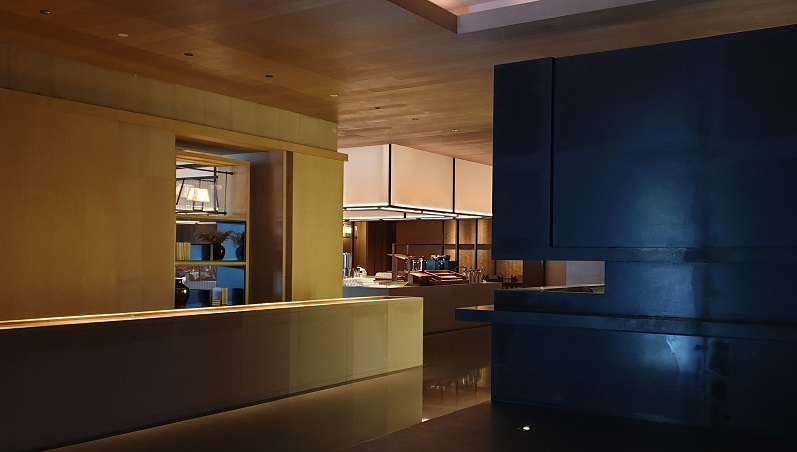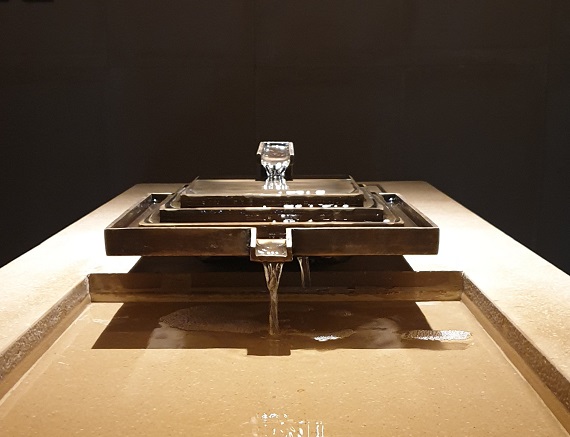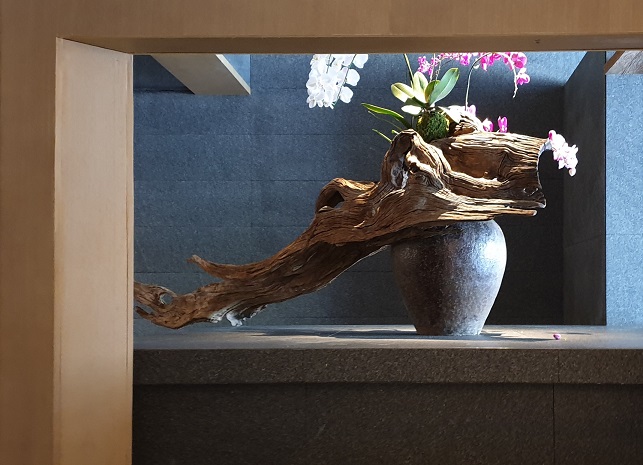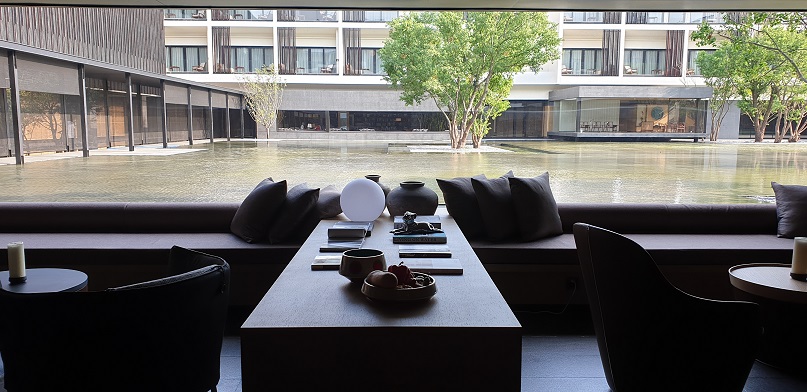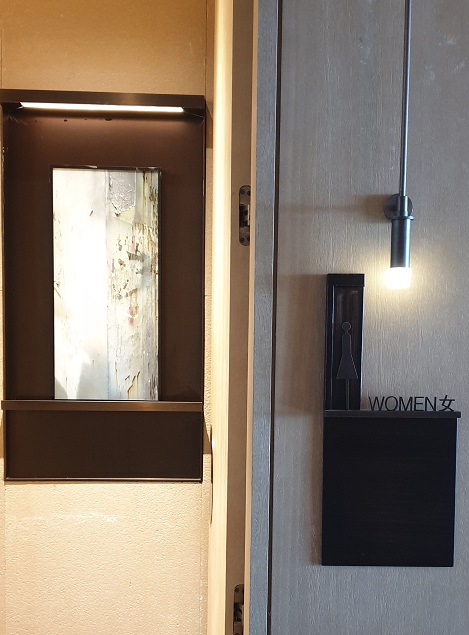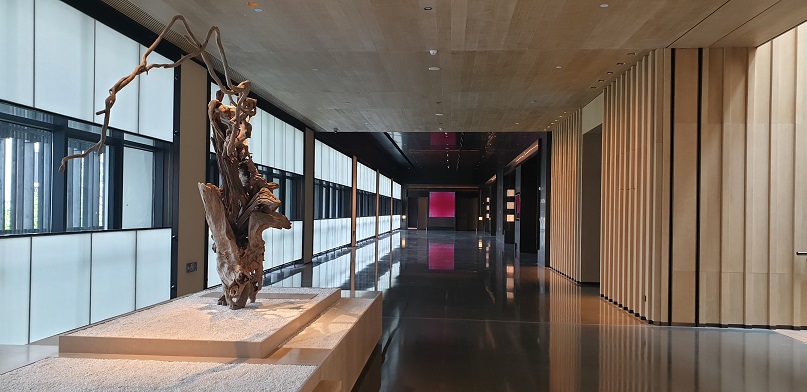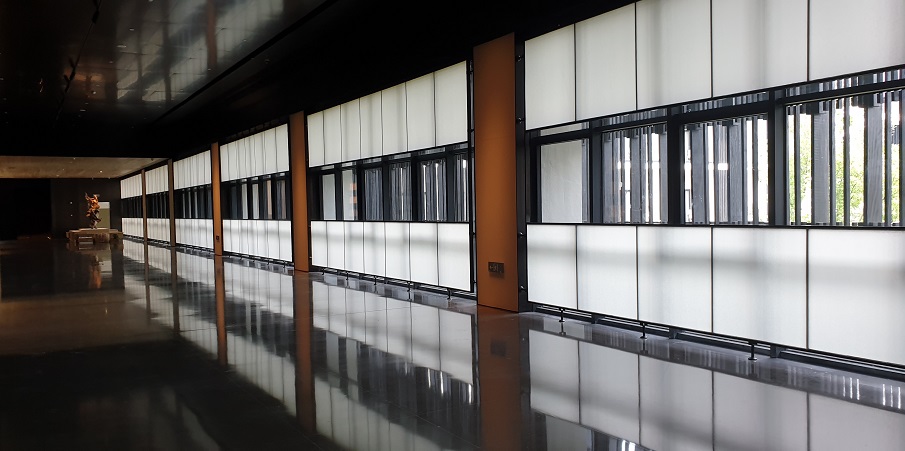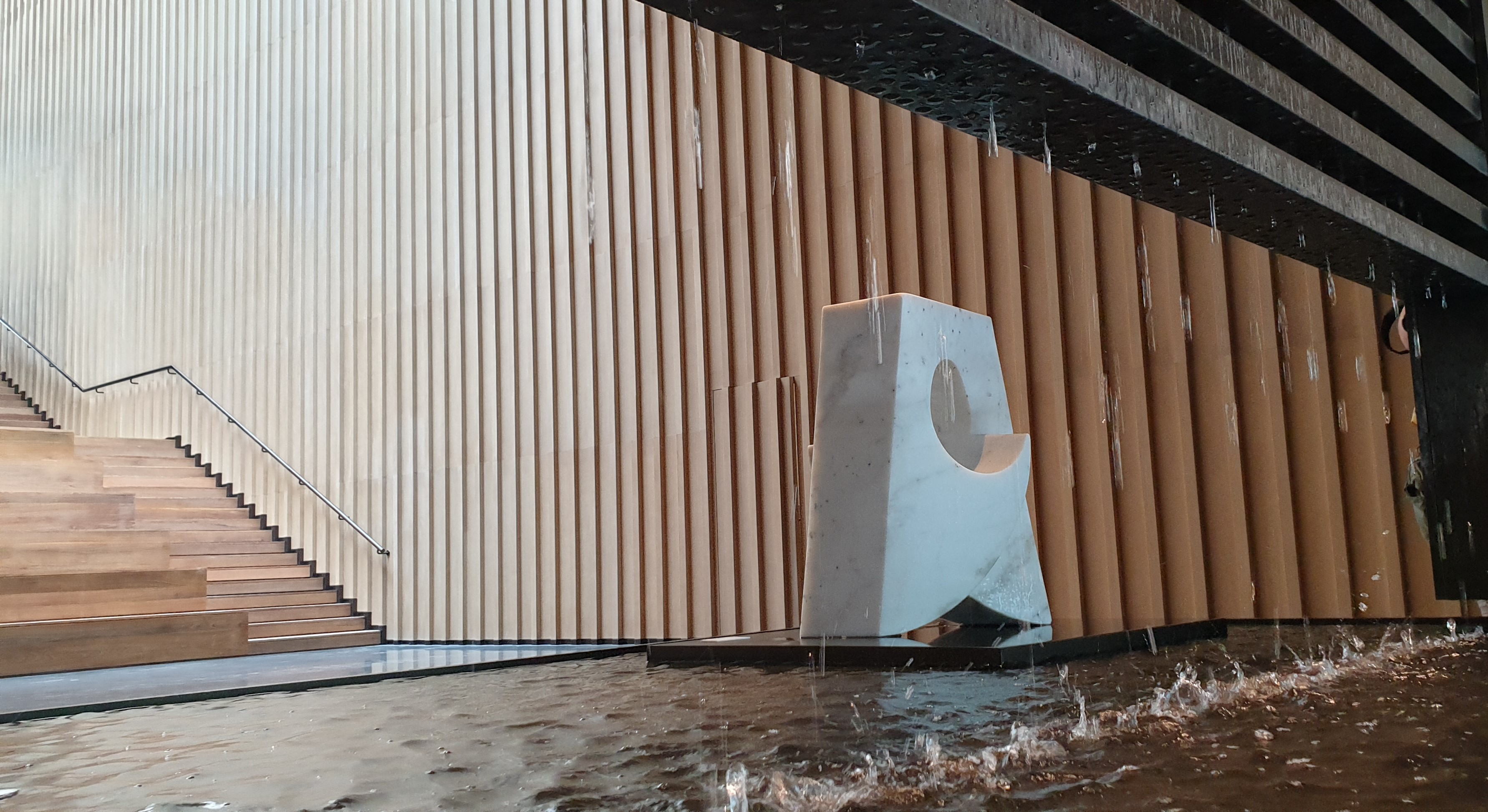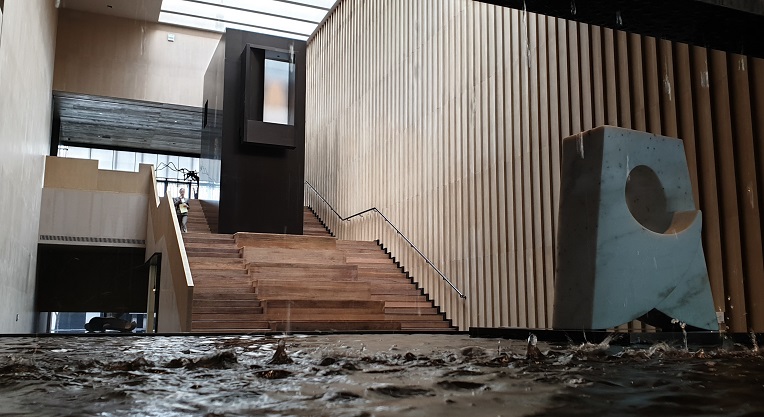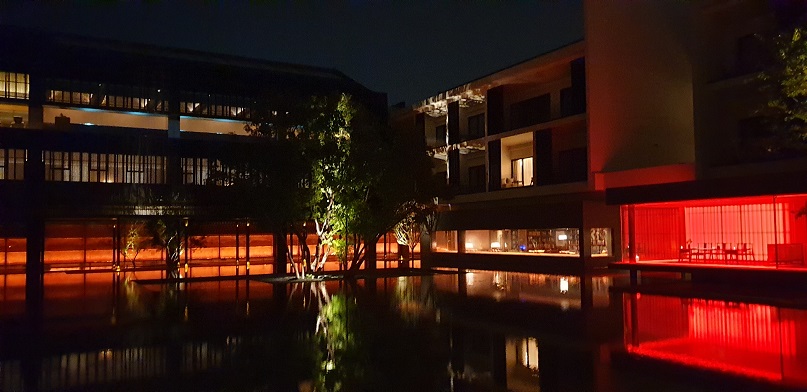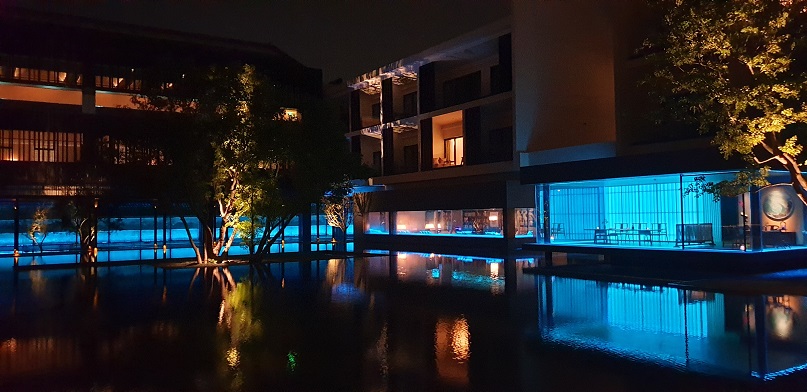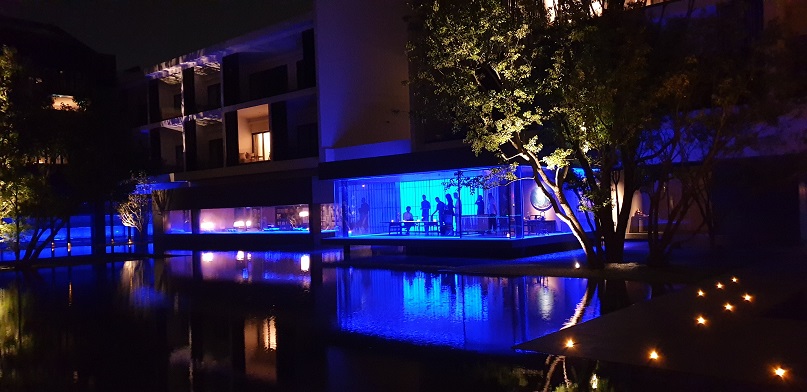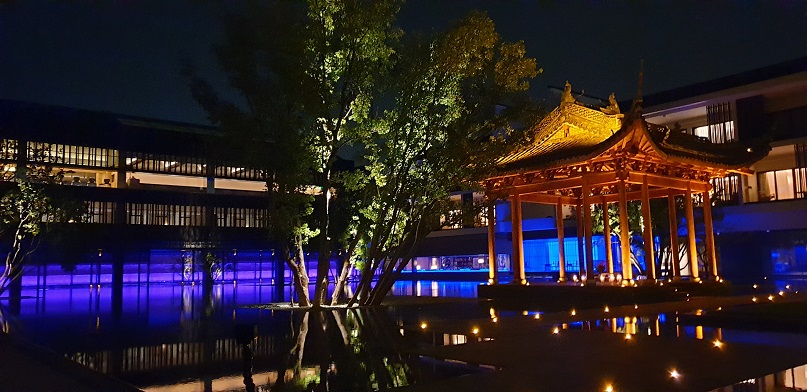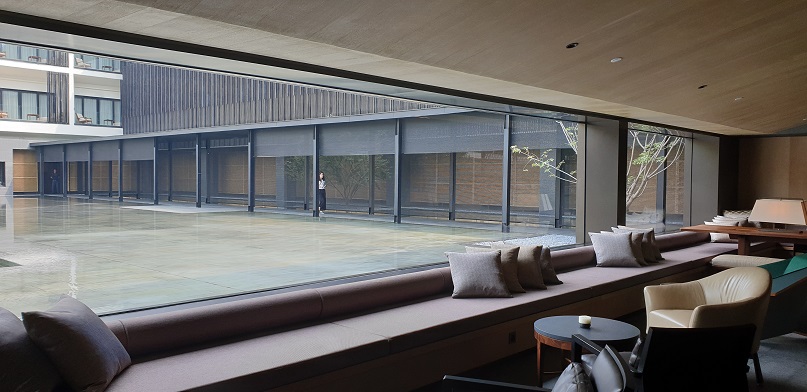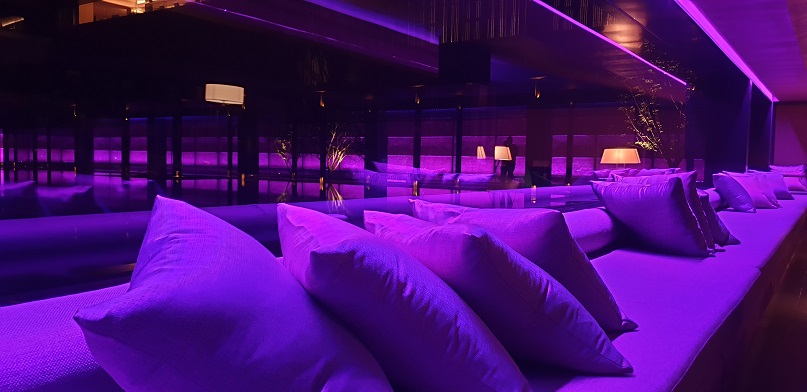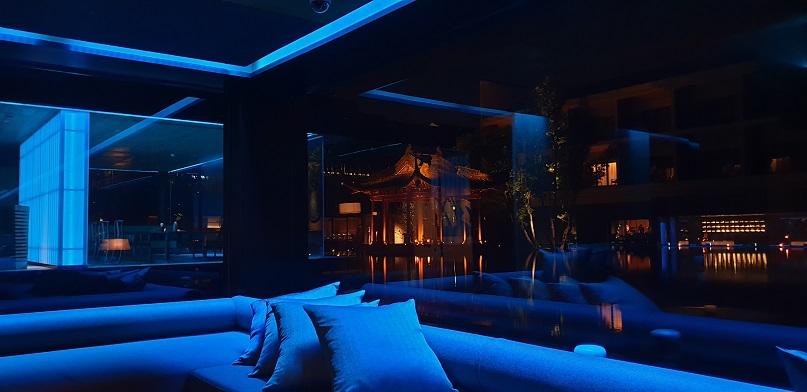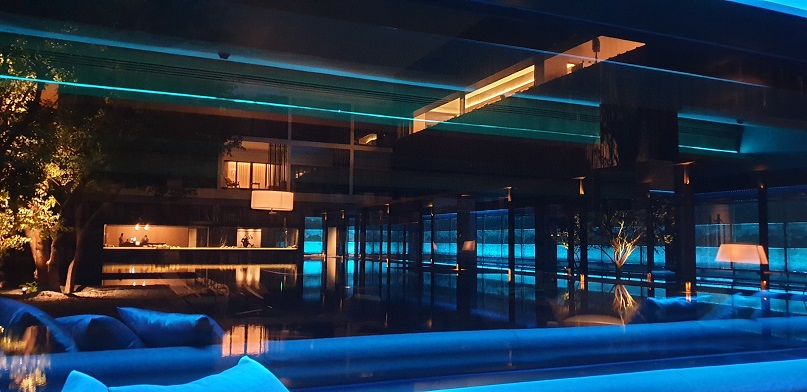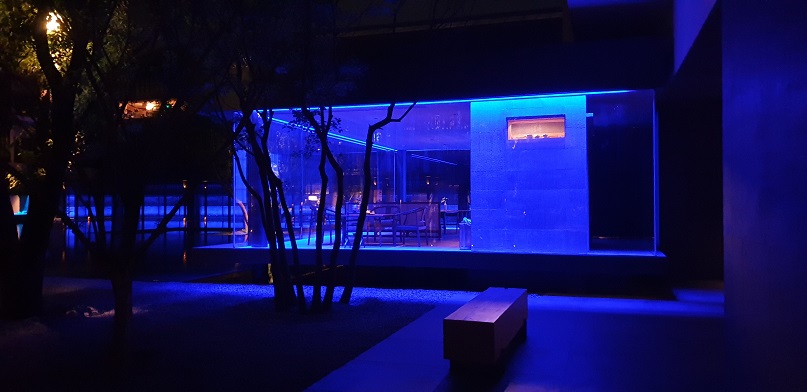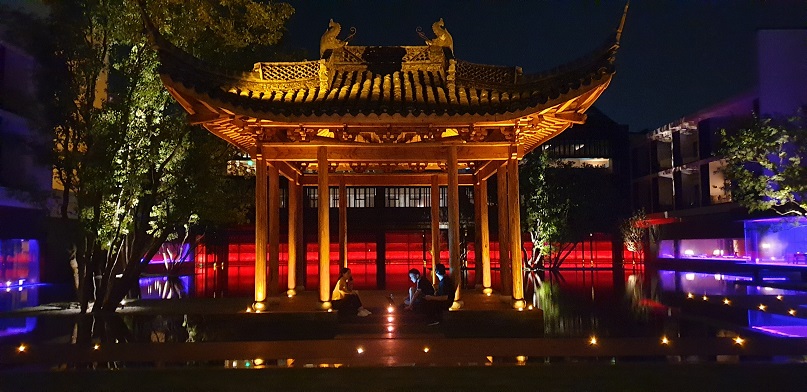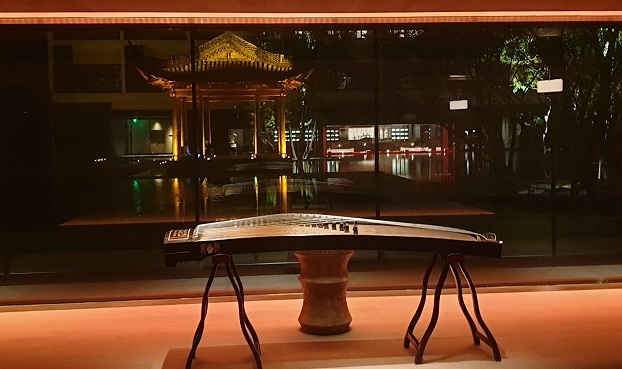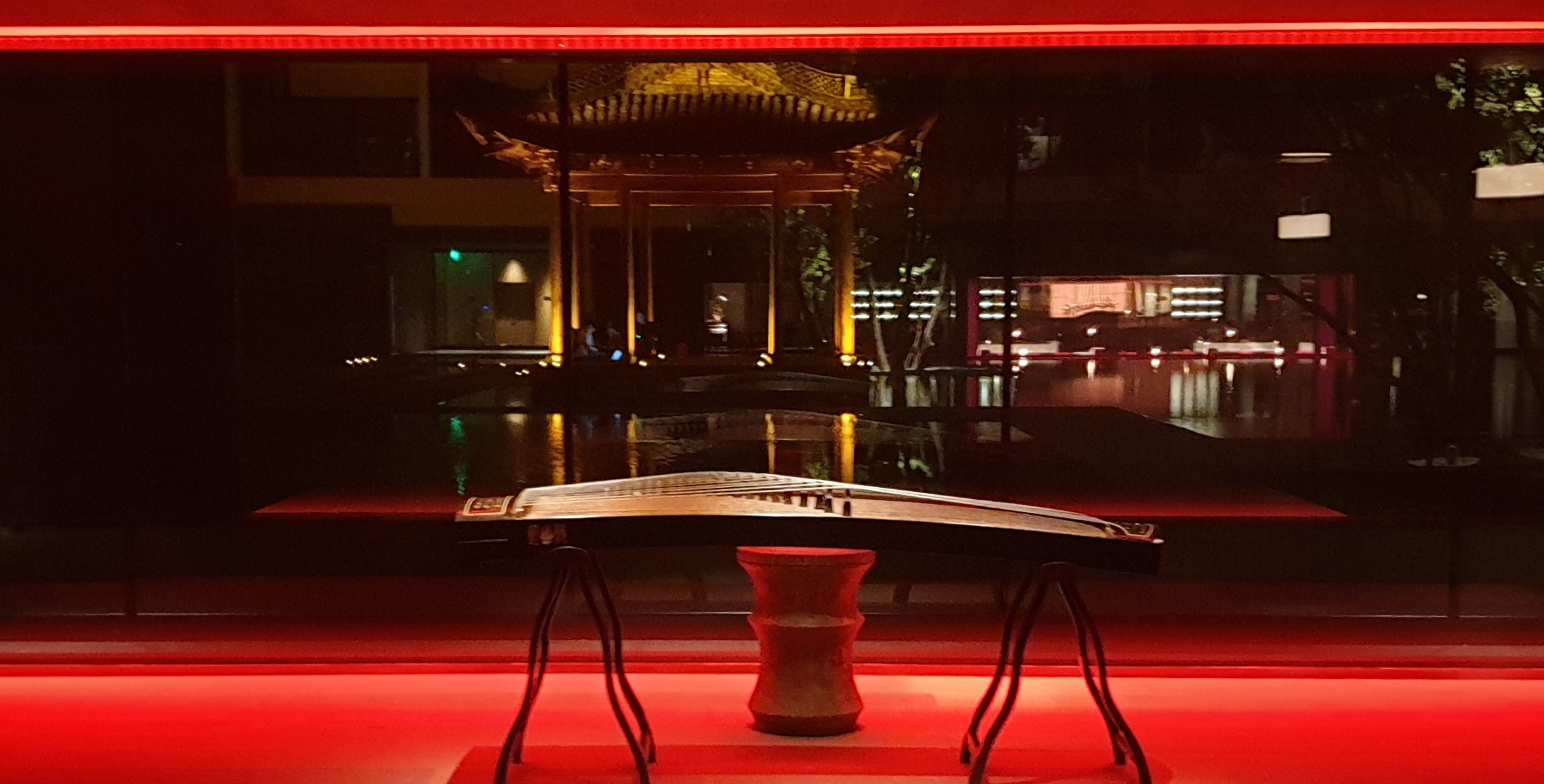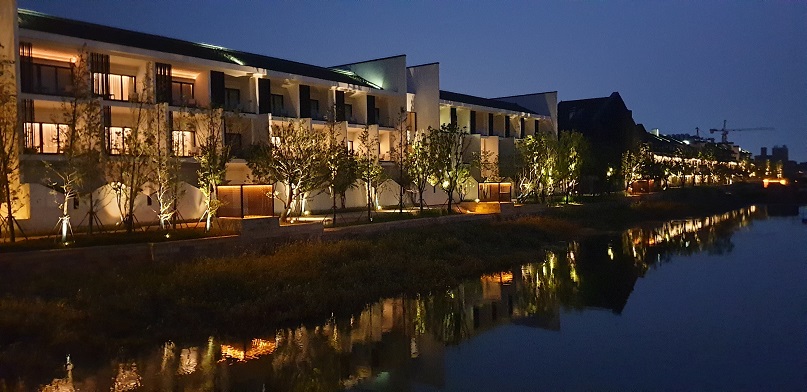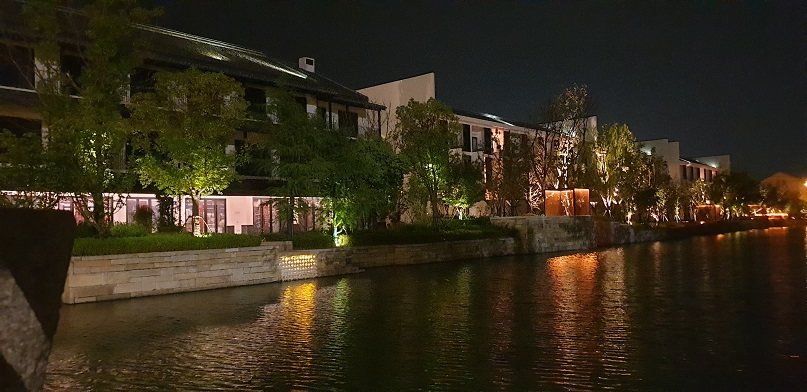 Teaching the operator staff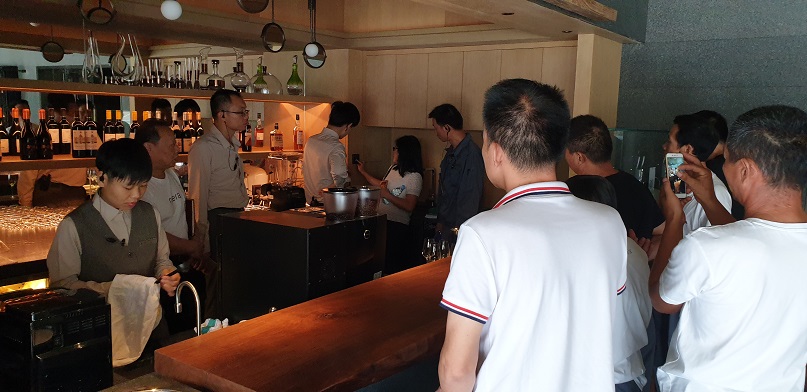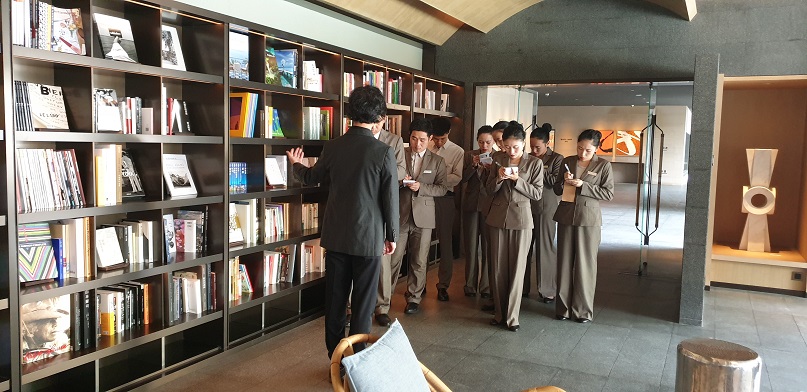 Welcome in the room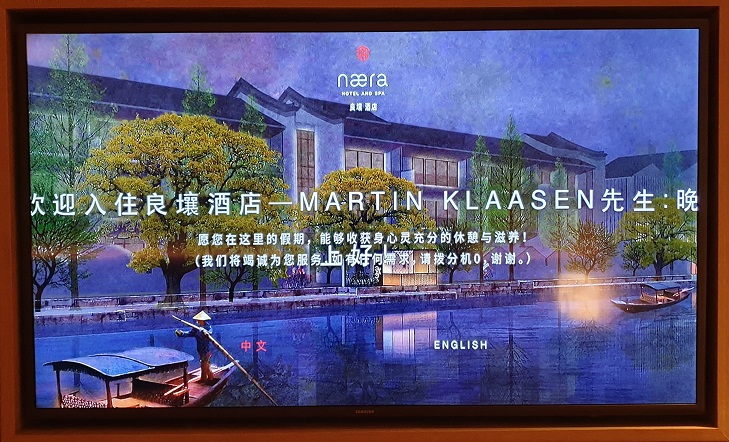 Interviewing Yvonne. media personality from Shanghai TV and Channel Young