The week that was 13 – 17th August 2018…
Singapore- Shanghai- Singapore and Medan, Weekend 18-19th August 2018
After two days of meetings in Singapore it was off travelling again, this time to site in Xitang, a water town project just outside Shanghai we have been working on for a few years now. I have managed to reduce my project travel but once in a while they want to see my face to make sure I am still involved and can sign off on important design decisions. This is a very good client who values our expertise and when it comes to quality agrees that you get what you pay for. While conscious of budget he is also very conscious of quality which makes our communication and client appreciation much easier.
As I write this blog I am in Medan, Indonesia, where I am spending the weekend at the invitation of a new project client, after a short overnight stay in Singapore. The travelling and subsequent site visit are cause for the late posting of my blog this weekend…
Smart lighting
In the first part of the week we met for our Punggol project to understand what the government really means with implementing smart lighting. Having been brought back into the project by the architect we were confronted by the fact that the "smart" consultant had already decided on what smart components to be integrated into the lighting poles, basically daylight sensors, presence sensors and WiFi capability with their proposed pole locations showing the good quality reach of each WiFi point! You can hardly call presence and daylight sensors smart nowadays, it is quite common practice, but that the pole location was directed by the coverage was a novelty for us. We took note of the plans and informed them we would redesign according to the lighting needs and not the WiFi needs! All kinds of political issues also play in the background with different departments having different relationships to different smart pole manufacturers…most governmental department are vertically connected with very little horizontal coordination it seems…anyhow we will do our best to resolve that with a design that considers lighting first but all other "smart" components as well…
LDoT Trademark
We recently received acceptance for our LDoT trademark application and had some further meetings with IP specialists to understand our worldwide position. We are a small company and enforcing a trademark in countries like China may be very difficult but we feel that registering it at least will give us some peace of mind. We are excited about the potential of our LDoT platform and have received great feedback soo far 😊
Xitang
The rest of the week was spent onsite at our Xitang project, a huge intricate development that requires a lot of interaction with all parties involved, both for the commercial as well as the hotel parcel. The client has been full of praise about our Alila Yangshuo project and it was therefore not really a surprise to see that he had engaged a part of the original Yangshuo site installation team to help him in completing this project to the highest standards. For us it is also very good, we worked together in Yanghsuo for many years and having familiar people on site who know your way of work and drive for details is really helpful in achieving the standards we require. Besides successfully reviewing the mock up room, which we needed to sign off on so they can start implementing the wiring for all guestrooms, we spent most of our time reviewing samples from a variety of Chinese suppliers, some good, but most really bad. It is always interesting to see the difference in approach when they show you their samples. The "educated" suppliers know you are looking for quality, but the majority of the Chinese suppliers are focussed on price and show "look-a-like" quality to then impress with the price and unfortunately many developers in China (Asia) fall for it. Fortunately, we have an educated client and were able to show the team what makes or breaks quality and shortlisted the light fittings that made the cut, 5 suppliers and 1 ½ day later 😊! For us it is specifically critical to highlight the quality criteria (Colour binning, glare control, IP rating, etc) and installation issues such as wire connections, driver compatibility, inline mounting, and so on. Making everyone aware of the potential installation issues we may face at the tender award stage will ensure a much smoother installation result. We spent the time and will continue with visual mock ups later on to make sure we get it right before we proceed to final installation.
Despite a typhoon passing over Shanghai which produced heavy rainfall we managed to reach the airport in time for a safe trip back to Singapore with the satisfied feeling that we had accomplished a lot with hopefully some peace of mind later on!
Medan
There was however little time to rest as I was back at Changi airport at 10am for the Medan flight. The project is a renovation of an historic art deco building that houses a large ballroom, pre-function and restaurant. The client has never used specialist consultants before but realised he was out of his depth for this project. We came recommended through one of his trusted suppliers. We spent the day working the site and assessing the options for the renovation. He and his team seem very quality conscious, not once did we talk money…the signs are very good…
Have a great (rest of the) weekend!
Xitang site, completed part of the commercial block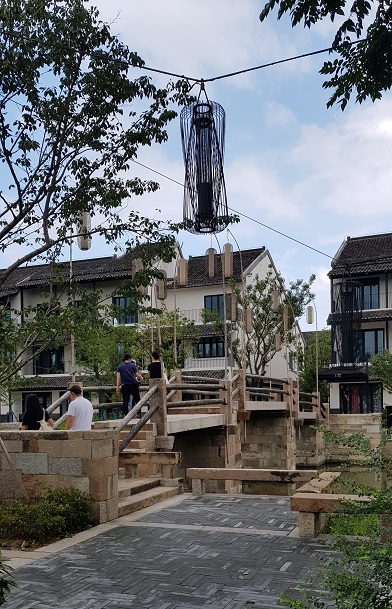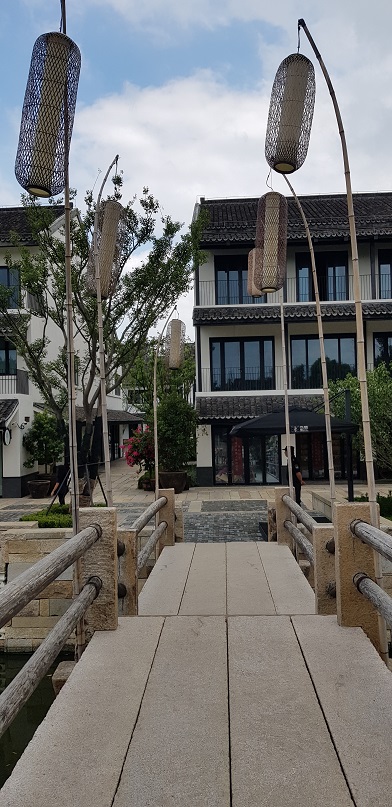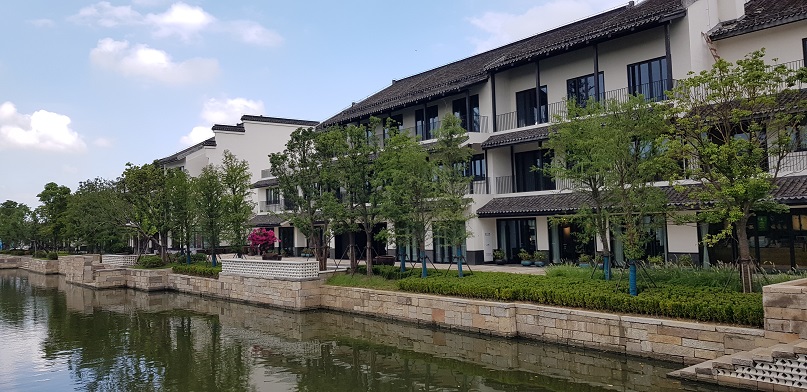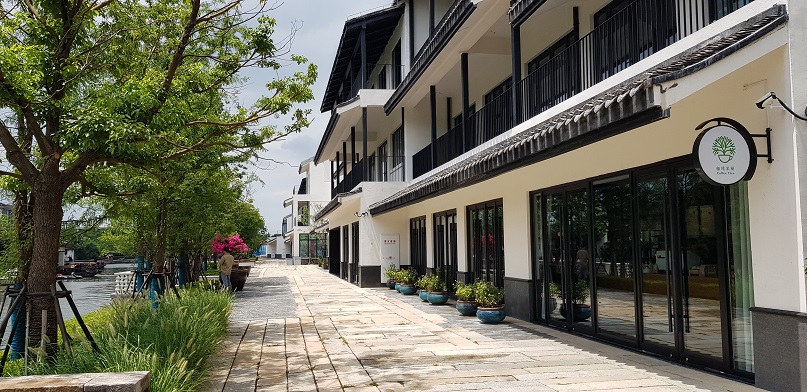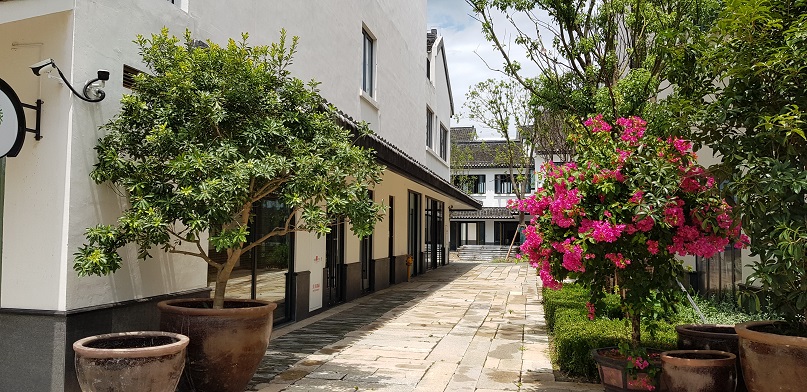 the hotel block site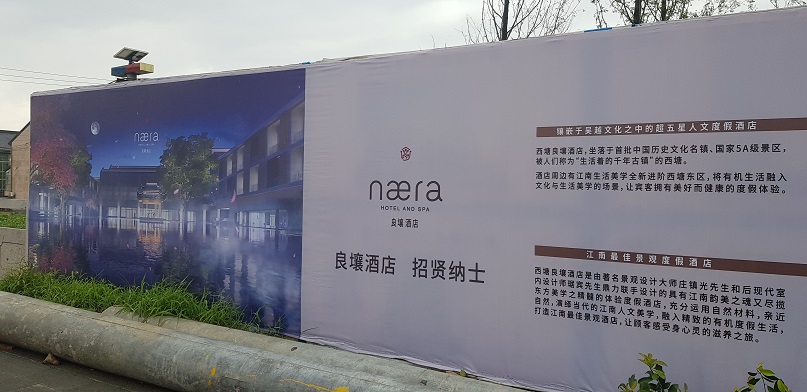 flooded entrance (typhoon)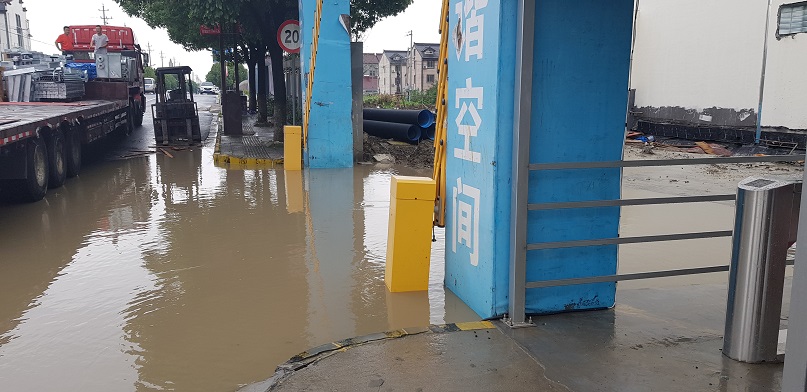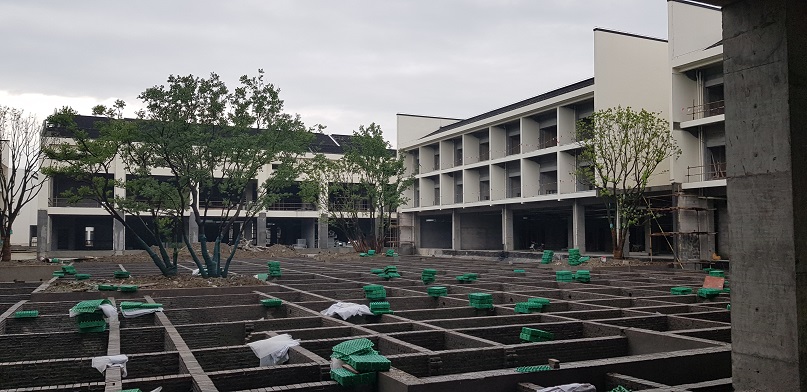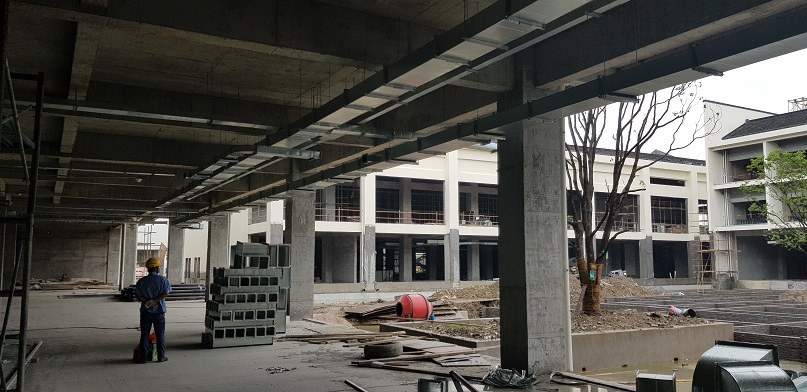 Meetings (late night and day time…)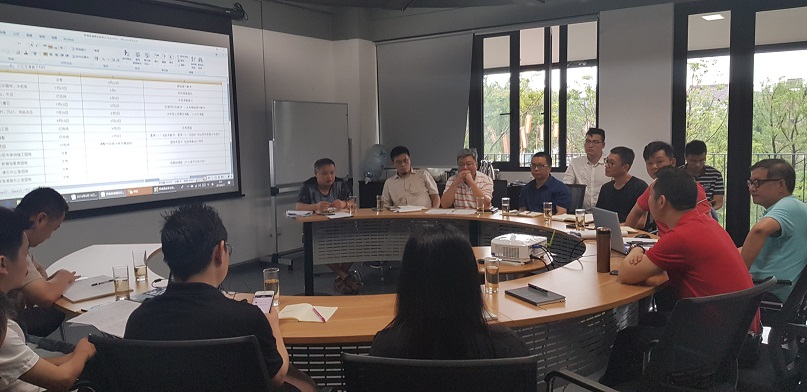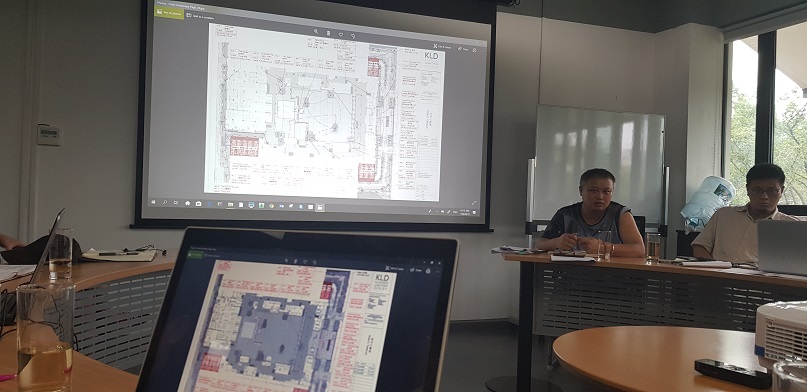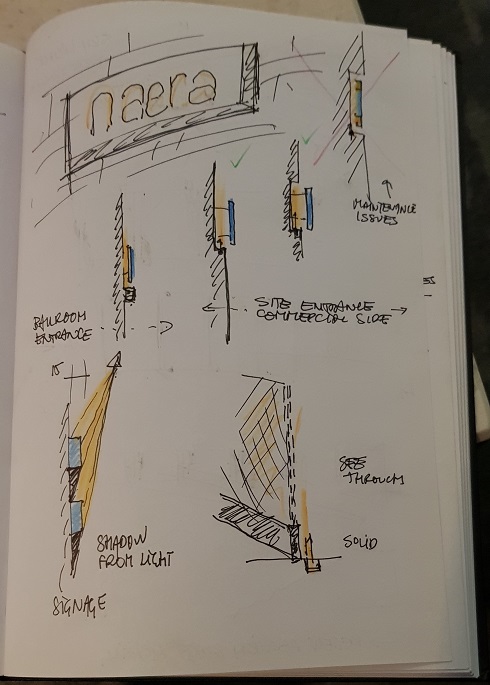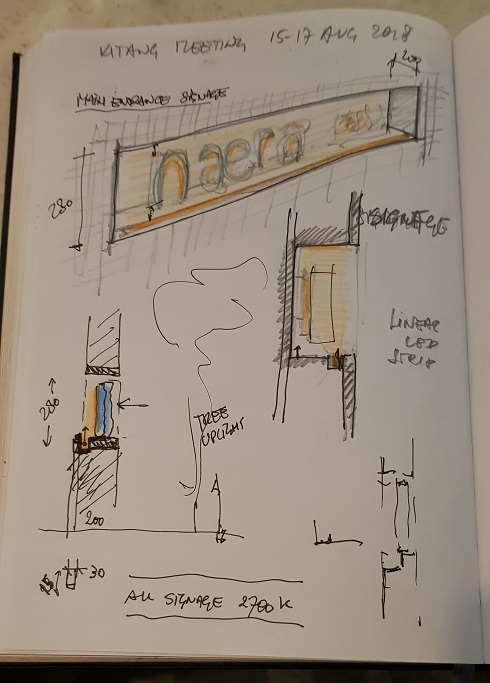 Mock Up Room review at night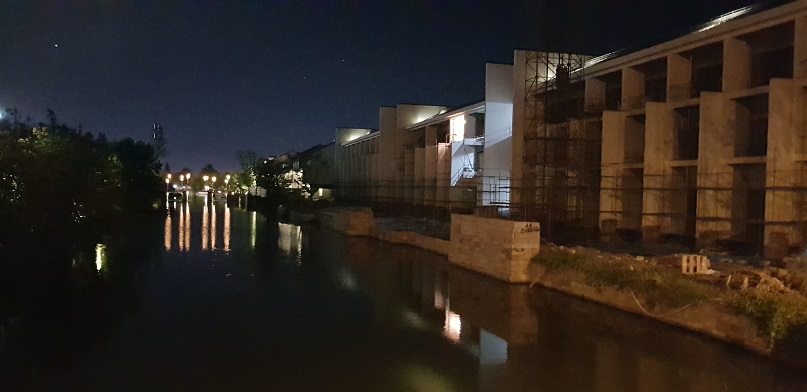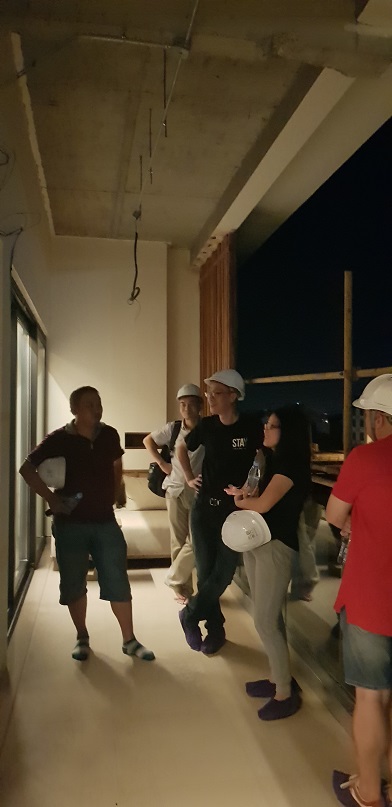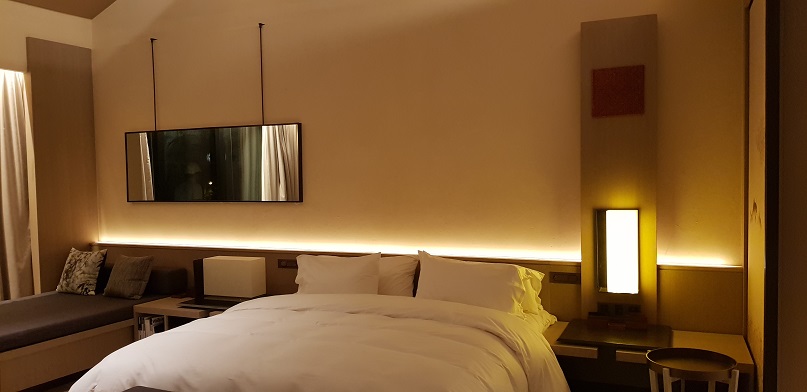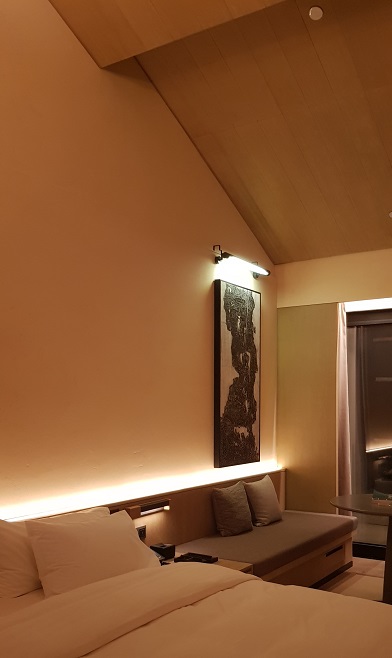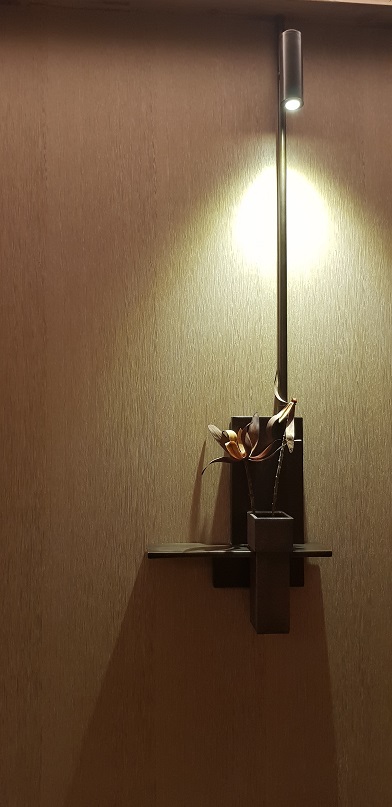 Supplier sample review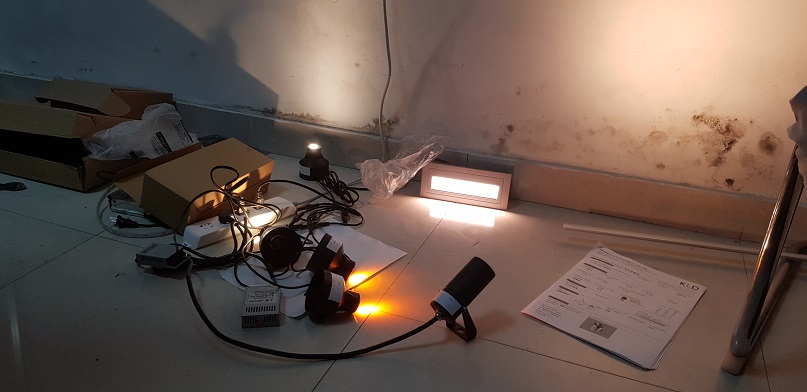 Checking colour qualities…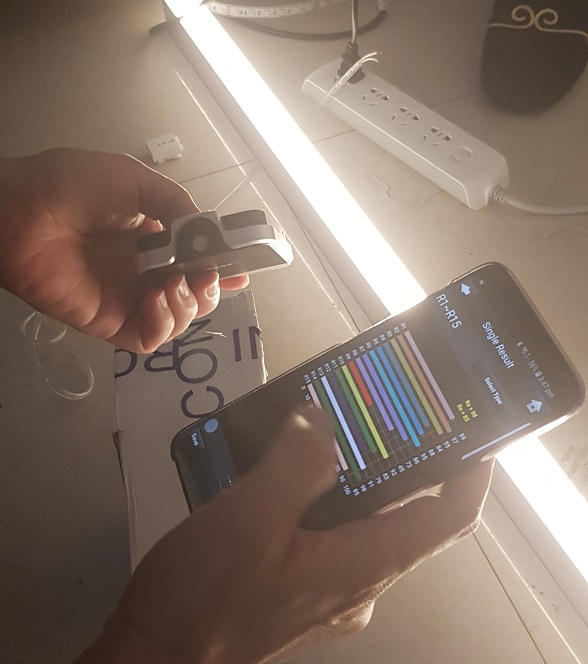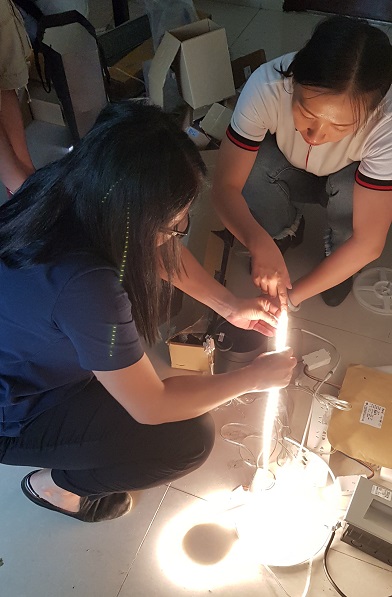 the walk over test?…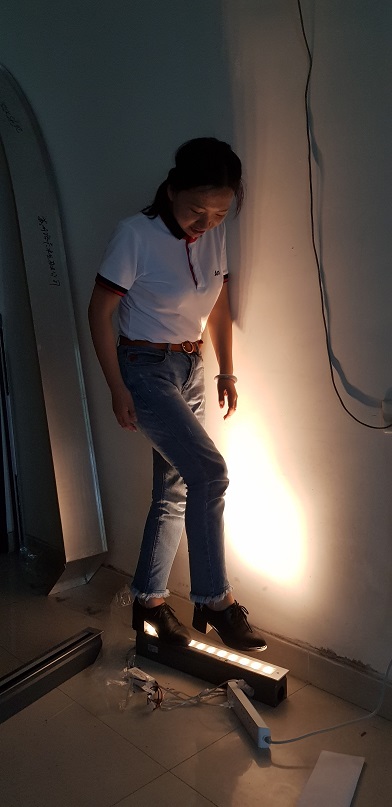 Quality…mmm…plastic reflectors?…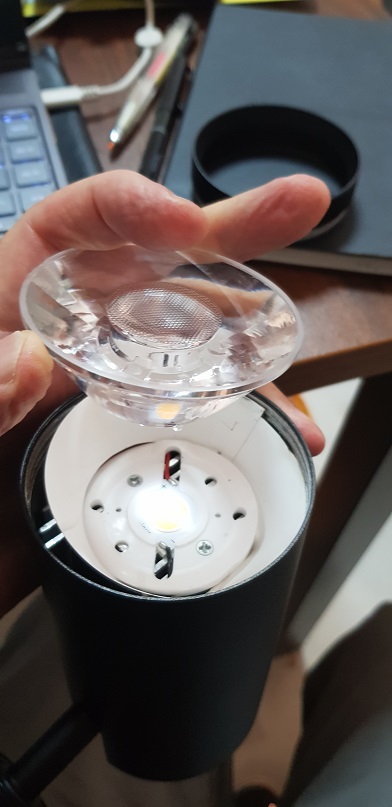 Colour inconsistency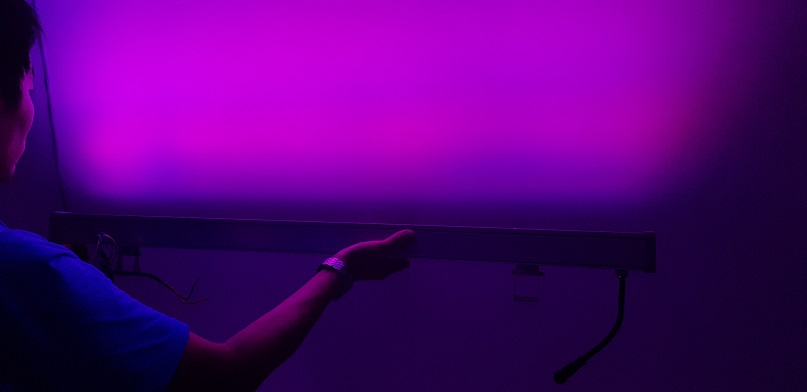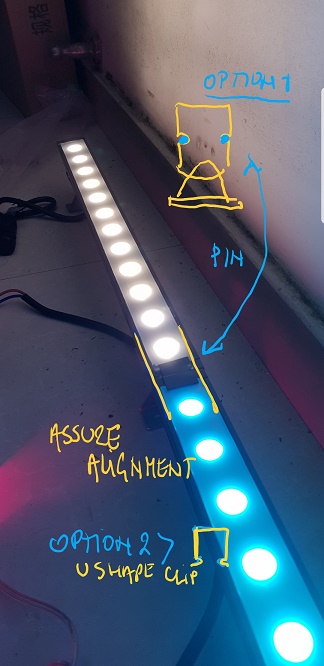 T-shirts you see in China… 🙂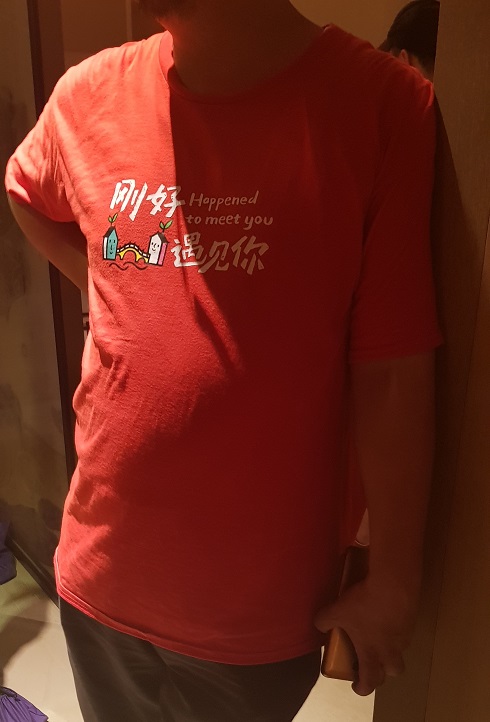 Typhoon aftermath…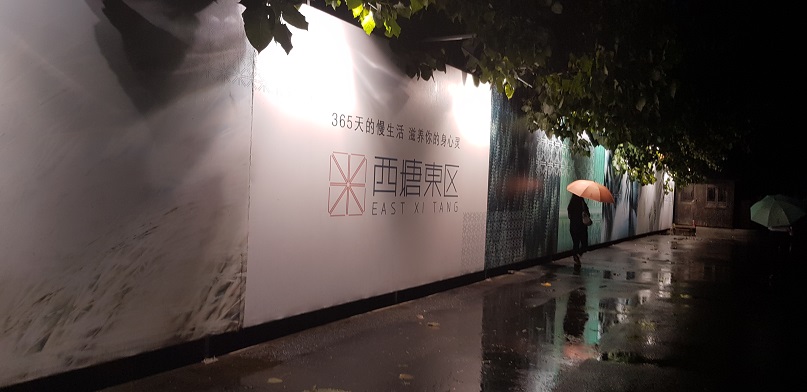 Medan