The week that was…9 – 13th July 2018
Singapore, Weekend 14-15th July 2018
All in all, it was a really mixed bag of activities this week…while the team was full on with several projects that are in the midst of deadlines and tenders, I found time to focus on quite a number of different things. There were the regular progress communications in regards to the PLDC Singapore and SILF Shanghai events, but though progress is being made not much specific to report. The usual fee proposals, preparations for presentations and a lot of further promotional work for our LDoT platform…it's exciting and it's happening!
Project fees under threat!
Interestingly RFP's keep coming in, which is a good thing is I guess, but the competition seems to be getting crazy. In one of these RFP's for a project in Vietnam this week, the PM and operator, which we know well, reported back that we lost the project to a Malaysian company that had quoted 1/4th of our price! Now if that does not raise a lot of red flags I don't know…!
If compared apple for apple difference can occur but if there is 4x times the difference in fees something has to give in delivery. I know the operator and the demands for this hotel project and I know that my quote was competitive! So, this begs the question… (I know the answer of course…😊). The client is new in the developer's world and purely awarded on price. Though the PM and operator pushed, it was to no avail.
I share this with you because it is not the first time we lost project on such huge margins recently…what's going on? These kind of guerrilla quotes undoubtedly will affect the quality of delivery and with that the appreciation and good will that lighting design has painstakingly been building up over the years to be recognised as a professional expert service. Not only are our fees under threat also the appreciation of good quality lighting design!
The hypermarket consultants
We also see a growing trend of full service consultants emerging fast at the detriment of boutique design practices like our lighting design services. Whether architect, interior designer or big engineering practices, more and more these lead consultants go in to projects with a full-service package, the latest one we were confronted with is an interior design practice now also offering architecture, lighting, art, signage F&B and even landscape consultancy. We see the same with architectural practices and even some engineering practices. I call them the hypermarket consultants. A lot of choice, little quality…While I do appreciate that the one stop-shop concept can offer a lot of benefits, from experience I have found that the quality, sharpness and out of the box thinking of the design team is poor because there is a sense of team complacency and a lack of frontline design work experience and accountability.
Generally one-stop shops have one lead manager who will dictate the design direction across all disciplines, in other words the sub disciplines are merely executing the design direction, rather than thinking out of the box and confronting the team when in their opinion the design is not following what the design should be doing in their view. Follow team orders! In my opinion the lead manager is in this way not sufficiently held to account, leading to potentially missed opportunities and often a design that could have been much better, sharper and client friendly. It is my opinion that sub disciplines (like lighting design) that operate under the hypermarket umbrella are stifled in their creativity and can much less to contribute to the value for money then specialist designers…
Pay to play
On the subject of money…This week I received (yet another) notice that I have been shortlisted for some Lighting Design Award. Once you read a bit further it turns out that you can buy the award. You ego is being stroked by touting huge readership (in this case more than 250,000, with multiple page spreads in their magazine. The more you pay (packages run up to USD 3,000!!), the more exposure and the bigger the award I suppose. It has nothing to do with one of your projects actually having been judged by a panel of your peers and win an award. They actually call it Pay to Play…they seem to just randomly sent these emails to lighting design companies hoping that some ego's are captured…nice to get a big trophy in your cabinet together with a certificate on the wall and a cover article in some dodgy magazine…If you get an award you should really deserve it…these kinds of "awards" are misleading your clients…
Dimming
The continuous challenge facing lighting designers remain proper dimming of LED installations. Another week went by with testing and checking compatibility between drivers and dimming systems. We have made it imperative in all our specifications that lighting manufacturers fixtures are to be tested for compatibility with the proposed dimming system. It is amazing to see how much "invisible" flickering is actually happening. By using your camera you can actually see the frequency lines that occur with poor dimming…interestingly it is also very educational for the suppliers who generally sugar coat their products but once they actually see the "stroboscopic" effects of their product or driver on film realise what their product actually does…
LDoT – Liquid Labs
This week was also a big and exciting week for our LDoT platform. We have now officially signed with JLL to participate in their Liquid Labs marketing event, which will allow us to showcase our LDoT capabilities in a real life test environment to investors, developers and other big players in the industry. We had our first kick off meeting and are looking forward to get this off the ground!
Seletar Airport Singapore
Finally I had the opportunity to have a sneak preview of the new Seletar Airport Terminal that will open later this year and will serve as a base for private jets and small regional flights. While we initially were intended to work on the lighting design with the interior designer our fees were deemed too high and the architect decided to work with a designer who had offered their services for free…the terminal looks generally good but on a lighting level I think that within the same budget a much better job could have been done…
Have a great weekend…
PLDC KEYNOTE SPEAKER BIO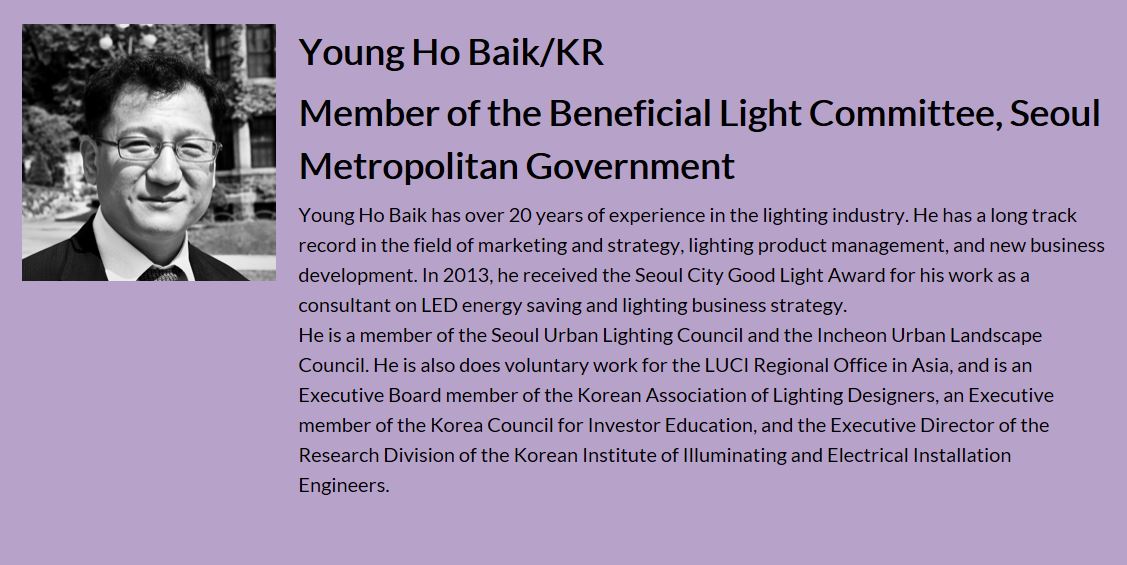 DIMMING TEST REVIEW