The week that was 2-6th July 2018…
Singapore, Weekend 7-8th July 2018
Time and again I am confronted with the fact that in our line of work we never know what tomorrow will bring. I was scheduled to be traveling this week, but a last-minute change of plans from a client opened up the whole week. If you think however that it meant I had lots of free time to do what I wanted…somehow, out of the woodwork dozens of things pop up and, in the end, it turned out to be quite a busy week…
PLDC update
First things first, with the gala diner venue now confirmed, we have made a start with the design and detailing as we do need to get it all done within a set budget. While we have a lot of ideas, the reality will probably be that we will have to simplify, but rest assured we will create a magical night!
SILF
The Shanghai international Lighting Fair is also moving into new direction with a parallel event co-organised between Messe Frankfurt and the Shanghai Governor's office. The event is called Shanghai City Lighting Summit and will see the city government and lighting experts come together to explore the future of Shanghai's city lighting. A program is now being worked out. Our Lighting Design Agora at the SILF itself will be reworked to accommodate the (Shanghai) city lighting theme. We have quite some homework ahead but hope to have it all rapped up by the end of the month.
BIM and Revit
One of the returning questions we receive repeatedly from project clients is whether we BIM/Revit software competence. We have had a few times where this was even a requirement when pitching for a project. So far we have managed to get away with our CAD drawings but it is becoming clear that we should ready ourselves for it. Time to start making the switch? I think so…
Renovations and refurbishments
I would think that about 30% of our projects are renovations and refurbishments. This week we received requests to put forward proposals for two totally different projects. One a more than 30-year old hotel, the other a fairly new office building that wants to move into the age of IoT. The two projects could not be further apart in approach.
The first is so old, that I informed the client on forehand that the complete electrical infra-structure would have to be replaced to cater for today's modern LED technology and dimming requirements. In some renovation projects you can try to re-use where possible the existing lighting points and infra-structure but in this case it was clear, without even having been on site that there is no point in even trying. I felt that it was important to make that statement on submission to manage their expectation (and give myself a clean slate to start the lighting design).
The second, a real estate developers office, wants to reflect the changing trends in building design by converting their headquarters into a smart building. In our discussions with the client I suggested that the way to go is to carry out a full lighting audit and prepare recommendations on how to upgrade the existing lighting and how to integrate IoT features with the aim to achieve cost savings and most of all an improved human experience. This of course fits perfectly within our LDoT approach as the idea is that the smart systems will be integrated into the lighting, the nicely designed lighting and integrated IoT features then providing for the strongly improved human experience. With the data analytics providing constant and real time feedback on the space usage and people movement it is expected that significant cost savings will be achieved in the process.  Can't wait to see how that will work out!
Shock costs
The dollars and cents are always central to our work, whether we want it or not. Sometimes we are called in to assist in projects where the client does not seem to pay through their nose, way beyond of what they were expecting. This week we got a help-call from an overseas client-friend who was presented with such exorbitant costs for the implementation of the lighting that they asked for clarifications. However, contractor and lighting consultant washed their hand in innocence saying that is just how it was. Not satisfied by the response he approached us.
As a professional and responsible designer you would think that if you see such exorbitant costs you raise a red flag. We know from experience what prices should be including the consideration for variables. To just accept a quote like that shows inexperience or blunt disrespect for the client. To value engineer this down to acceptable costs I suggested to review the design area by area, space by space to see if the proposed lighting systems are appropriate for its intended function and simplify where possible (Suppliers have a tendency to overprovide). Then look at the proposed supplier specs to see if they deliver what you want or are way over specified. Finally, of course talk directly with the supplier / manufacturer to understand the pricing. We know from experience that some suppliers take advantage by bluntly quoting double the price (or more). Knowing the manufacturer helps to bring the prices back to reason. From my assessment it was clear that the quoted price was easily more than double what is should be! I advised the client accordingly with the recommendation to hold the consultant to task and to direct him to value engineer it back within a reasonable budget. It is a mystery to me how some people get away with this…
IALD
This week also saw a get together of the Singapore chapter of the IALD. Yah li, who has been putting in a lot of effort to develop a platform for the Singapore members of the IALD, organised a meeting followed by a dinner. The meeting was aimed at finding ideas to develop more interest in participation and foster an environment that allows our local members to exchange ideas, experiences and be motivated in applying their lighting design skills. As a professional member it is my pleasure to contribute and certainly attend when I can, but with my busy schedule and commitments active organisation will be difficult. I am confident however that the new generation will come together and deliver this! I will certainly contribute as and when I can. We certainly had an enjoyable evening…keep it up!
Immersive lighting experiences
I would like to leave you with images of two new attractions that are grabbing headlines around the world, the Digital Art Museum in Tokyo, Japan and one right here in Singapore, the Rain Forrest Lumina, a new addition to the world famous Night Safari.
It takes a special mind to develop these creative and interactive experiences. I am a practical architectural lighting designer and even though I consider myself very creative, the creation of this kind of magical and dream like experiences requires a totally different mind. Not so much in terms of the technological knowledge but more in "dreaming up" the content. I have yet to go and visit the one in Singapore and if given the opportunity the one in Tokyo as well, in the meantime here are some pictures…
Enjoy the weekend!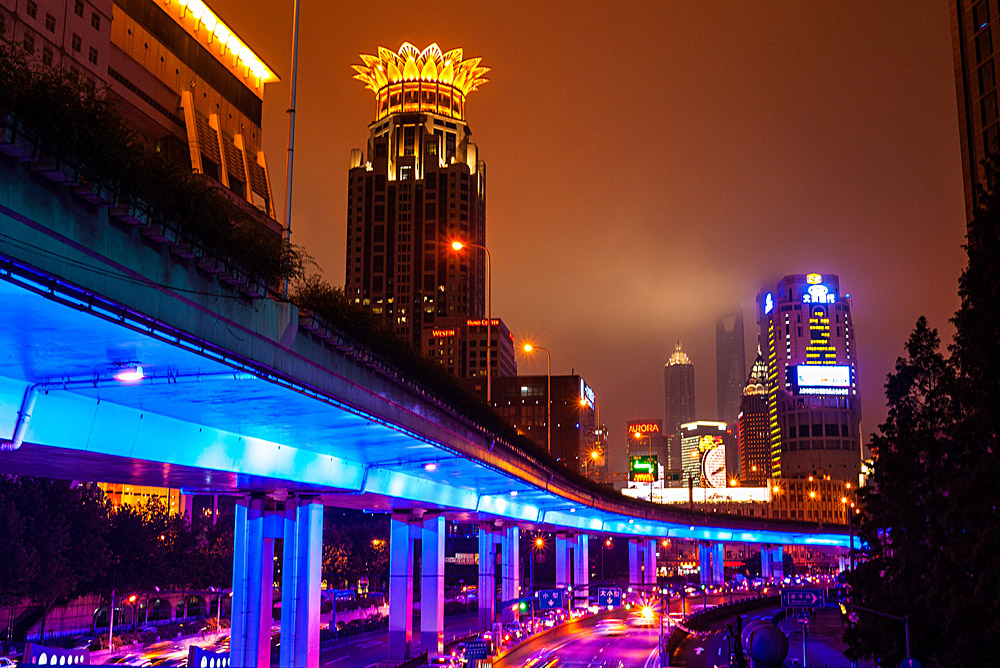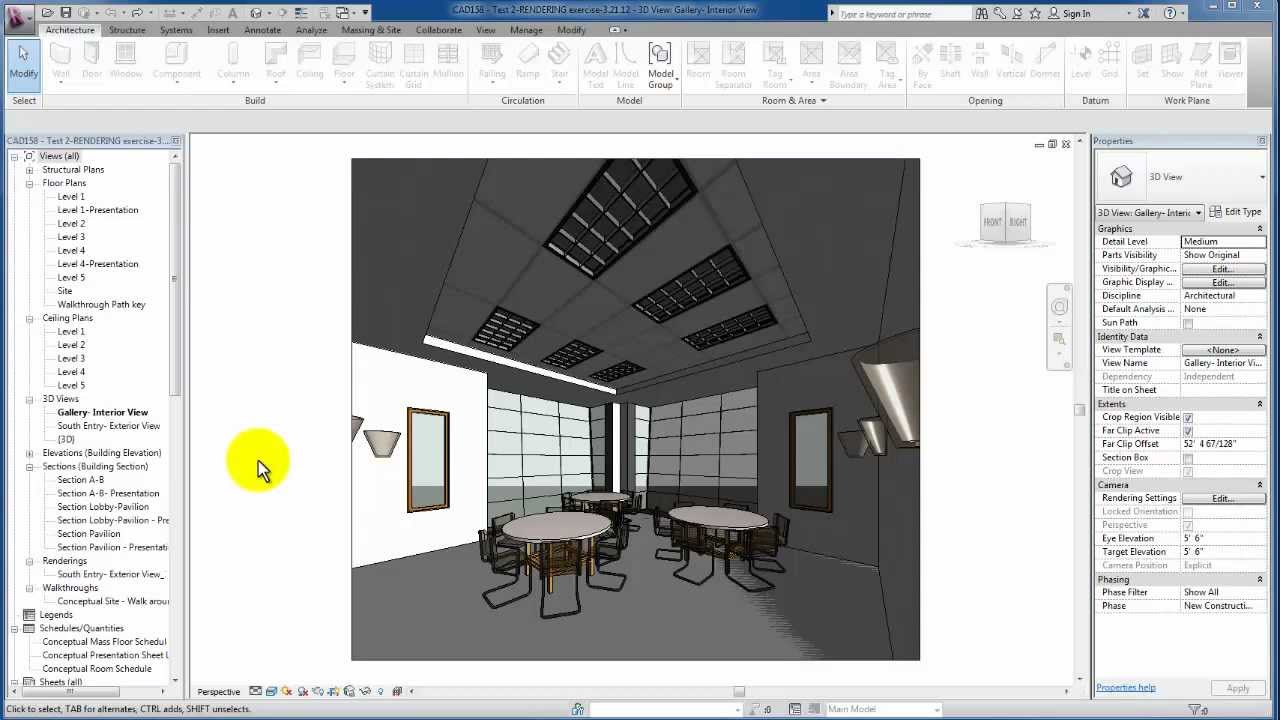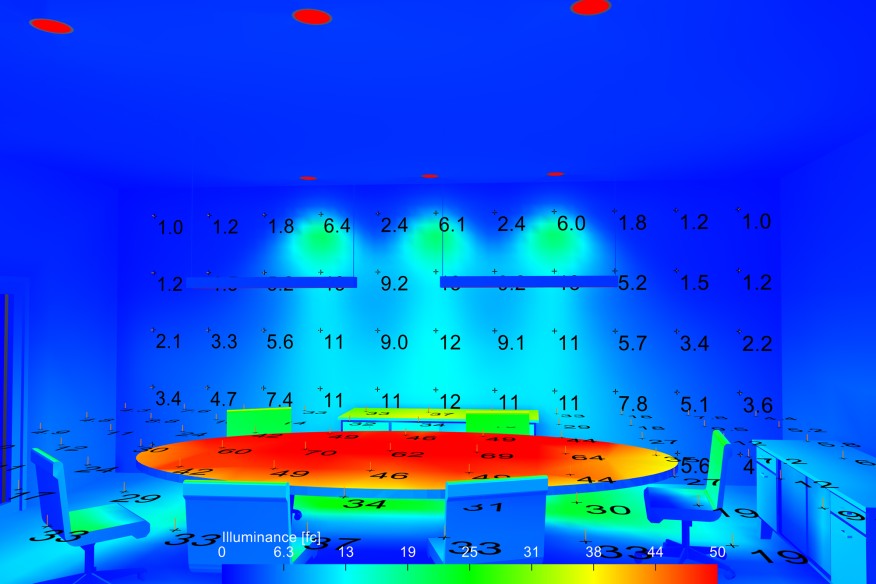 IALD dinner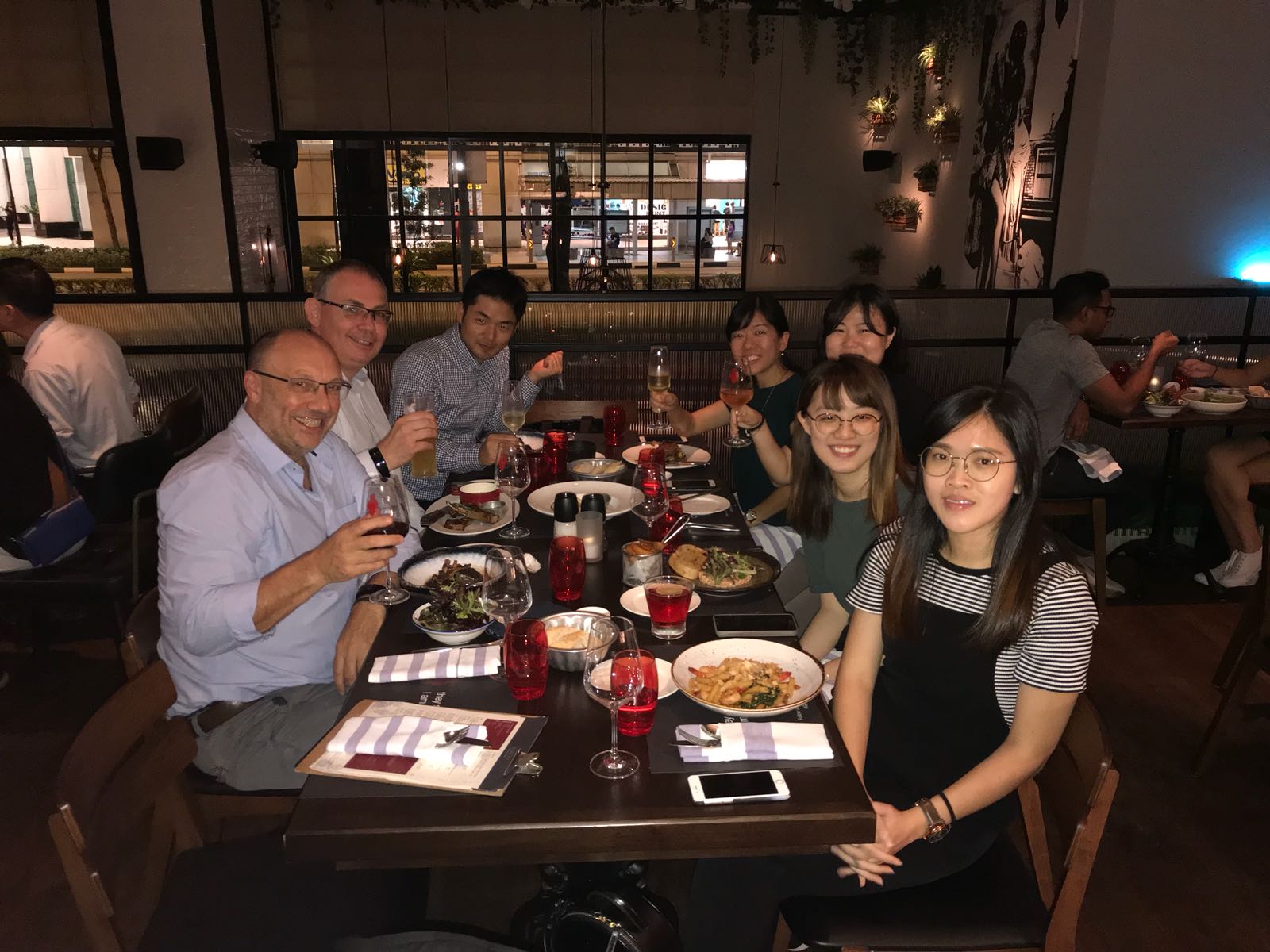 TOKYO DIGITAL ART MUSEUM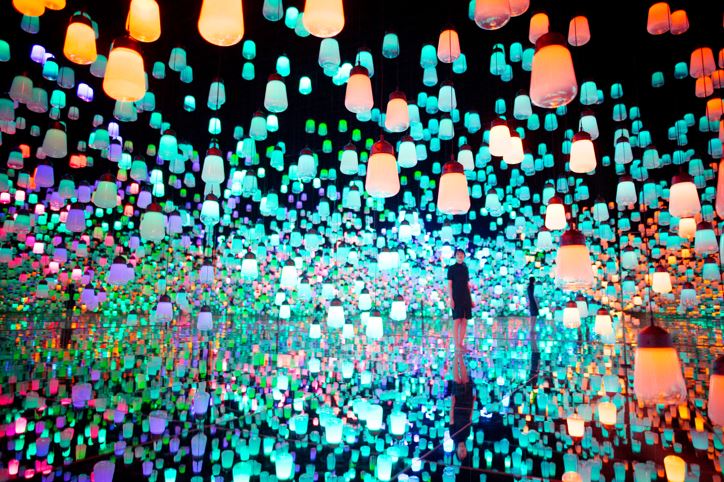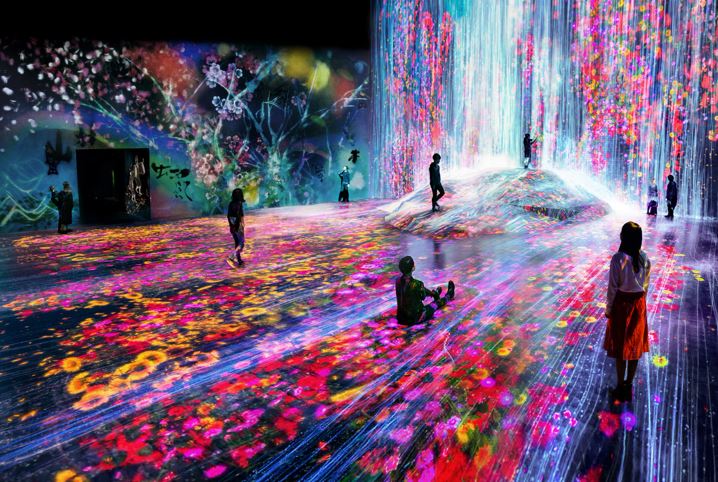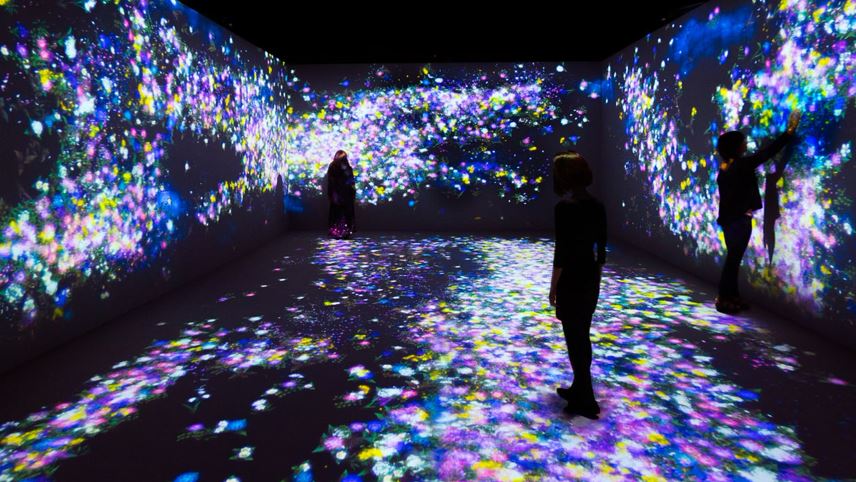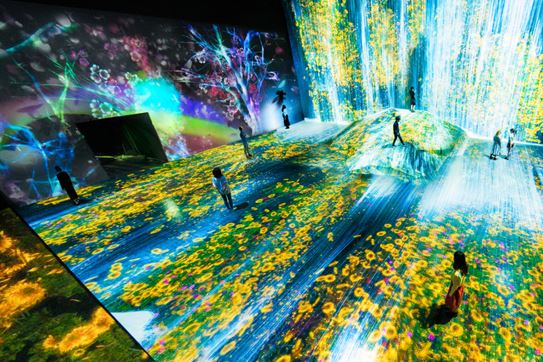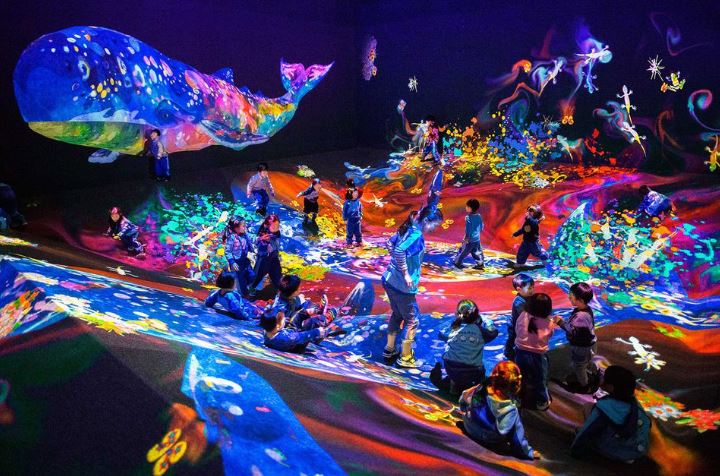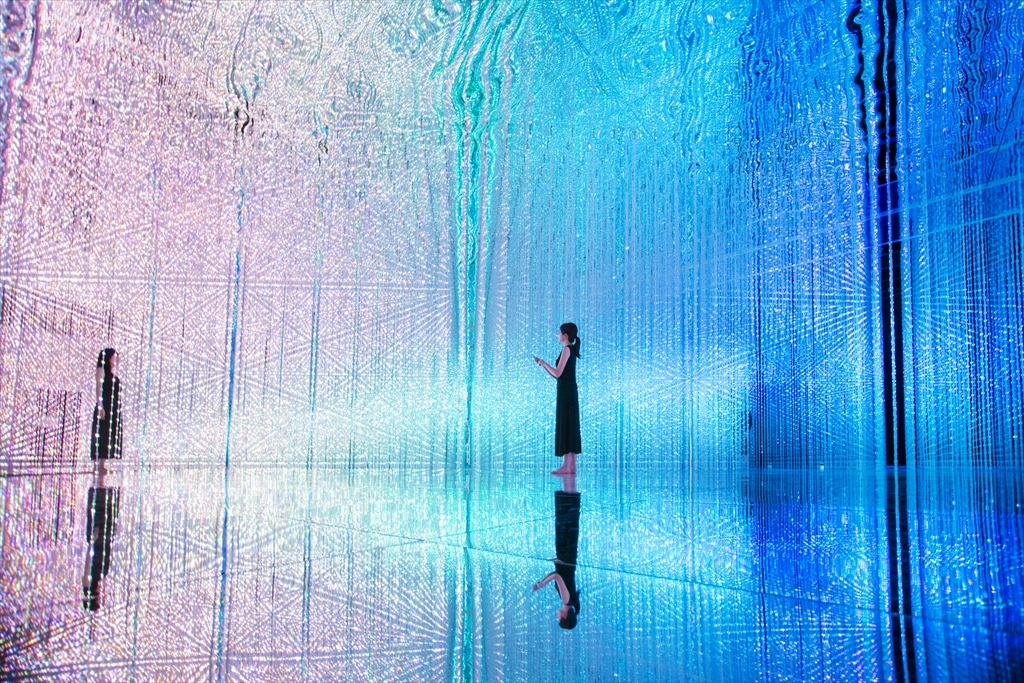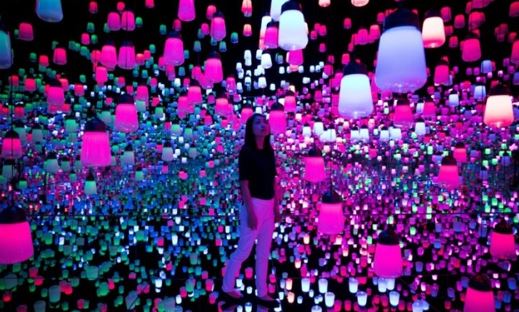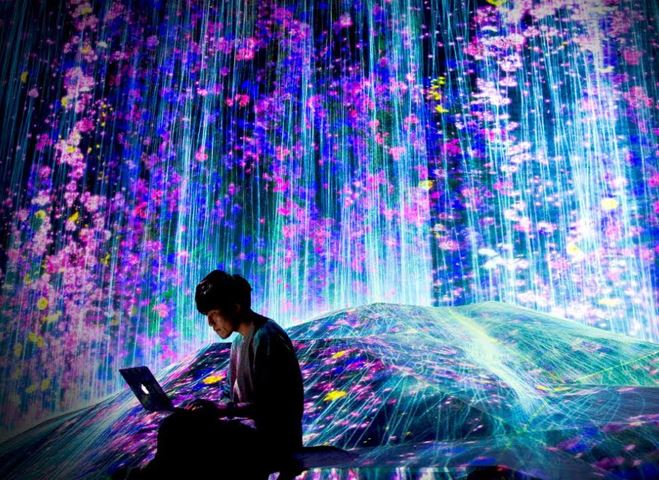 RAIN FORREST LUMINA, SINGAPORE