The life of light E07 – April 2019
Perth – Singapore
Weekend 27-28 April 2019
After nearly a month in Australia I am back in Singapore. It was an emotional time as I was in Perth for the wedding of Ingmar. I guess as a Dad it is always an emotional moment and it was no different for me. Proud and happy he found the love of his life. Business was obviously affected as we had a big contingent of my Dutch family over in Australia, most of them for the first time and having made such a long trip they all made the best of it visiting taking time out to visit what makes Perth and WA so beautiful. As I write my blog, my brother is still four-wheel driving somewhere in the Outback 😊
The Jewel – Changi
Not be missed on arrival back in Perth was its latest attraction at Changi Airport called the Jewel. Many years it the making it opened officially its doors to the public a week ago and we could not pass up the opportunity to have a quick peak. The vortex rain forest and 40m high waterfall are truly a spectacle for the eye, which I am sure many visitors will enjoy, well done!
The economy
While we are very busy with our projects trying to keep up with the tight deadlines, the economy somehow does not seem to match up with payments very slow or delayed beyond reasonable. One of our clients keeps pushing for deliverables and additional work but does not back it up with prompt payments and additional fees. They did ask us to submit our fees for additional work and when we did promptly asked us to resubmit to justify it with a breakdown of the hours. When the hourly rates total came out higher then our proposed lumpsum fees they fumed! They sought we could do it in half the time! But we argued that since they wanted the actual hours we gave it to them. Now they are stuck with our hours 😊 The last payment took nearly a year to collect from them! So now obviously we are holding back on any work or issuance to keep some leverage otherwise we may not even see a payment at the end of the day. The irony is that this client is actually very rich and in a business sector where a bad economy should not really affect them at all.
In general though the RFP's keep coming in, several a week at the moment, some quite big. But some of the projects that we have been appointed for seem to be holding back with the kick off…not sure if that reflects the current state of the economy in the region…
"Smart" projects
In pursuit of our LDoT services we are moving more and more into providing smart solutions in our projects. In Perth we are moving to provide one of the first smart residential solutions, sensor ready, Bluetooth ready, voice control ready, wireless control ready. It's a big step forward and a total change of attitude towards installation practices by the contractor. We are taking both architect and electrical contractor by the hand to educate and guide them about our new connected, wireless world…we are lucky to have lighting suppliers on board that are understanding of what we are trying to achieve, so important!
Our other smart projects in Thailand and Singapore are gathering steam and also offer us the opportunities to explore the collaborations with our LDoT partners and their capabilities. It is a long and tedious road but one we have to take to make sure we can offer our clients the best the smart market currently has to offer!
Reactivating projects
One of our projects in Malaysia, suddenly came back alive after having been dormant for nearly 2 years…sometimes you wonder…we had been paid up to services provided, but it is always a bit of a disappointment if the project goes in a holding pattern after you put in so much effort in the design. This project grinded to a hold after tender… assumingly for money reasons. Now we have been asked to restart the tender process, but obviously the lighting fixtures that we specified nearly 3 years ago will need to be revisited as well as the suppliers they came from (is the agent still the same? Etc.) The client acknowledges that our fees will need to be reassessed and re-proposed for the additional work…I guess that sounds re-assuring. Another project in the Maldives is in a similar situation and is expected to restart as well following some re-start meetings held recently. The main thing is that in this fast-evolving age of technology anything specified longer than 1-2 years ago probably need a total review! We don't mind the additional work 😊
Staff movements
While we all dream of having a team for the long run, staff movements are inevitable. This week we saw Cindy leave our team to return to her native Korea to be with her family. We are sad to see her go but understand her wish to return. As we are a close-knit family it is a bit like one of your children grow up and leave the house…we wish her all the best and thank her for the valuable contributions she has given the team and the unwavering efforts in representing the company to our clients. At the same time, we welcome Mazlina as a new member of the team!
Jordan, who moved to Lisbon, remains a full member of our team and is currently in the process in setting up our European desk. We look forward to further developing our business in Europe. The initial feedback is very promising!
Dutch King Day
Finally the Netherlands celebrated the birthday of King Willem Alexander this week with events and official embassy receptions organised across the world. I attended the one in Singapore held at the Hollandse Club, besides some useful networking mainly to enjoy Dutch "delicacies" like "bitter ballen", "poffertjes", "Dutch cheese", "haring" and our very own Heineken 😊
Enjoy the time ahead!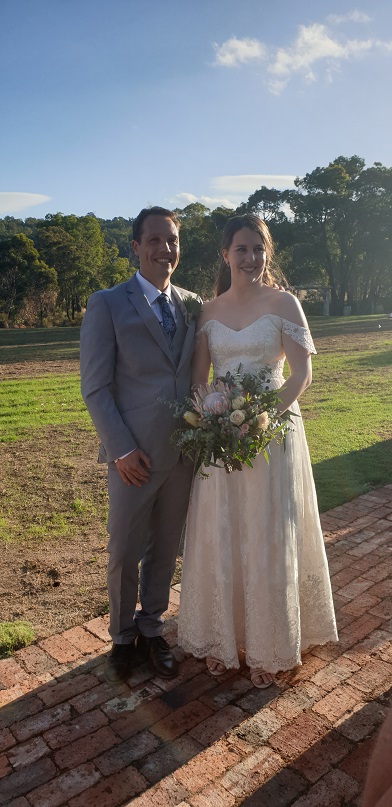 Beautiful Perth