The life of light 03 – February 2019
Singapore – Dhaka – Singapore – Perth,
Weekend 16-17 February 2019
It is a strange feeling not to write my blog on a weekly basis anymore…but it is strangely relaxing. I have a partially guilty feeling of letting down those who have been so passionately following me over the last couple of years, some even since the beginning at PLDC 2009! This year's PLDC 2019, ten years later, may perhaps be a good moment in time to move from the written blog to the live Light Talk video interviews I have been preparing over the last few months. Trailers of the first three will be released very soon!
It starts to make sense to me in many ways. As the world is so entrenched in social media, everything is visual, and the world is fast moving from hardware to software, moving my Light Talk platform from being a written posting to an actual live video talking about subjects close to our lighting designer hearts with experts in their fields will be a new exciting chapter befitting our modern-day smart world…
Bangladesh
This country has always been associated with great poverty so it was quite an interesting coincidence that more than 20 years after I first visited the country, I was invited to Dhaka again to discuss new project opportunities by a client who had visited our offices in Singapore a few months ago. Coincidence in the sense that with our high-tech smart activities we are currently engaged in, Bangladesh would probably be one of the last places you would think of. The last time I was in Dhaka, the poverty was there for all to see, there was hardly any building development of significance, very few cars and international hotels could be counted on one hand. How things have changed…
The city looks like one big working site with buildings popping out of the ground wherever you look, cars now creating typical big city traffic jams and except the occasional knock on your car window little obvious poverty, Dhaka's Gulshan area has modern buildings and shops and the projects that I am currently discussing with my client will have apartments that will sell for over USD 1 Million each!
Bangladesh is a very populated country with more than 160 Million people which predominantly is known for its garment and tea industry. It is also a country that sees the convergence in the sea delta of three of the biggest rivers in the world (the Ganges, the Brahmaputra and the Meghna). Not surprisingly the low lying river delta frequently overflows at times resulting in one third of the country being under water! For music lovers Bangladesh is also remembered for George Harrison & Friends famous concert for Bangladesh in 1971 that resulted in an epic live triple album.
So, what did I take away from Bangladesh? First of all, that things are not as they look or you thought they were. Yes, it is still a developing nation, but it is fast catching up. I found the internet, social media, skype and WhatsApp working perfectly, better than I have even encountered in other Asian countries. There is a hunger and appetite for all things new. Their biggest problem though is where to get it from and how to service and maintain the new "things" that you procure.
In discussing the lighting design approach with my client I sensed the eagerness to implement new smart lighting systems, while at the same time being realistic that sourcing of product and services will have to come from overseas and that specifically maintenance will be a challenge with very little manufacturers and companies have representation in Bangladesh. A strategy will have to be developed to make sure that not only will we be able to source our lighting fixtures reliably, we will also need to find knowledgeable contractors to install and ways to program and maintain whatever is to be installed for the long term. Bangladesh and LDoT…a very interesting challenge for the near future ahead of us 😊
Australia
What a contrast being in Australia a few days later…It was time to go back to Perth to spent some time in our office and work away at some of our ongoing projects. Australia is a country where everything seems to have been regulated, specifically when it comes to occupational health and safety (OHS). We are working on upgrading the lighting in some heritage churches to new LED technology, but every single work step has to comply with the regulations, if there is the slightest risk of danger, compliance to rules is imperative, whether it is the maximum height of a ladder, the minimum required ceiling space for a person to move, the proximity of any potentially dangers ducting, cabling or wiring, the list is endless. A simple re-lamping job we undertook this week was still on-going by the time I left, just because of this…sometimes it really seems over the top and definitely does not stimulate motivated productivity! The fear of being sued at times overtaking reason…
LDoT challenges: wired versus wireless
As we move towards implementing our first LDoT projects, one of the biggest challenges we have encountered is the disconnect between top management and the on the ground contractors. While we are discussing ways to reduce costs by going wireless we have found that in the meantime contractors, rusted in their traditional habits are already laying vertical cabling for switches in anticipation of the lighting plans they have seen…while we were too late in one project we did manage to put a hold on all vertical wiring in another project.
Understandably there is a certain fear on site that with ongoing construction works, cables have to be laid in time to avoid having hacking back concrete later on…the unfamiliarity with wireless systems in the lighting industry is still very dominant. Will it work? Is it reliable? Yet, nobody doubts the reliability of their TV's remote control…todays remote wireless lighting controls are as reliable…we just need to get used to it…
Have a great time ahead, enjoy some impressions of Bangladesh below…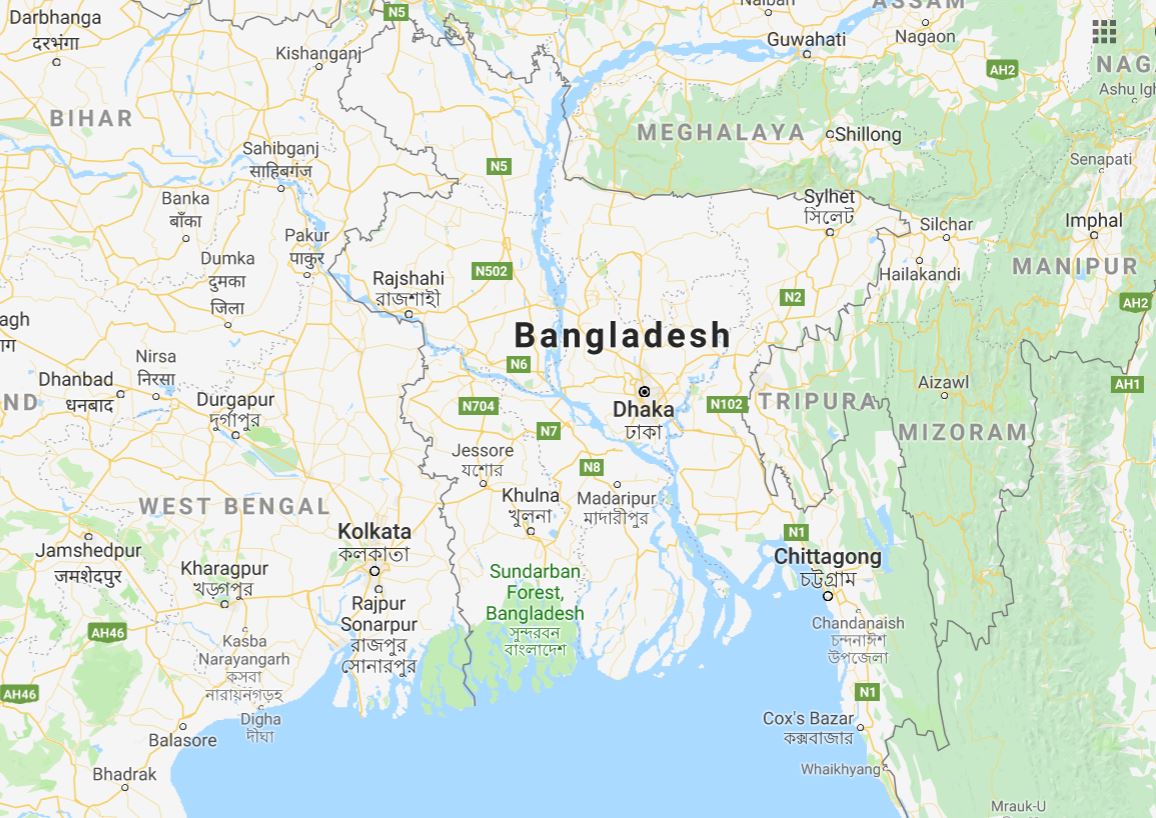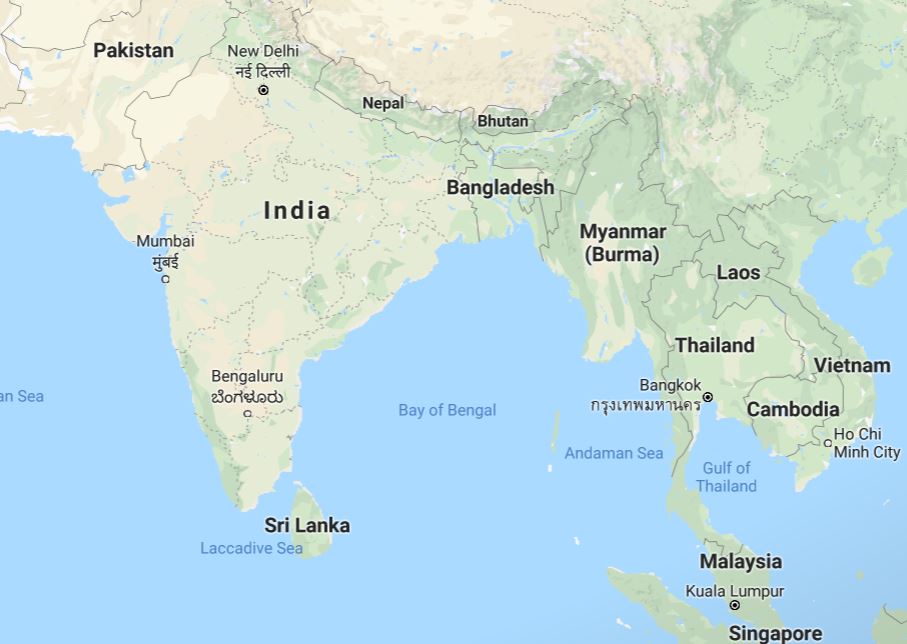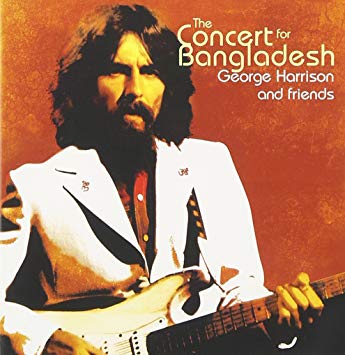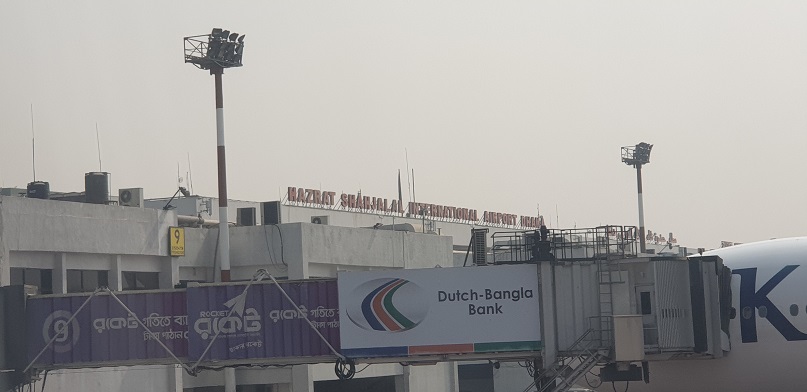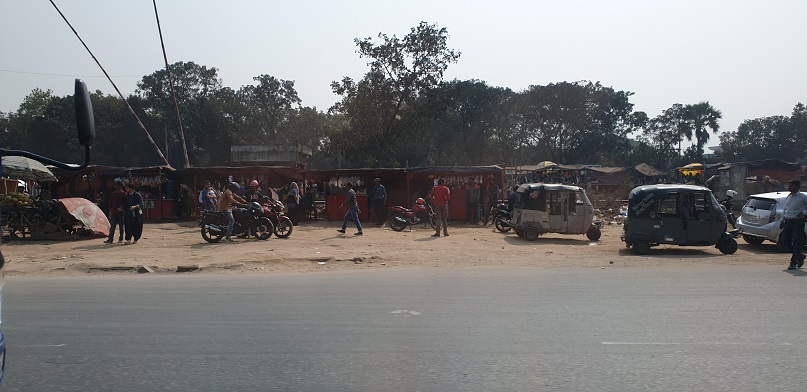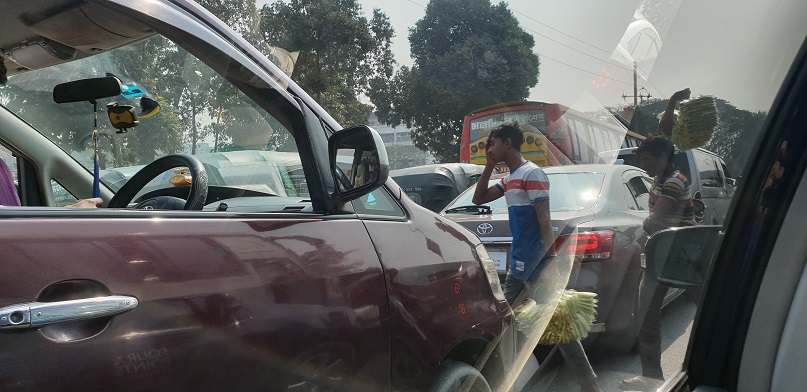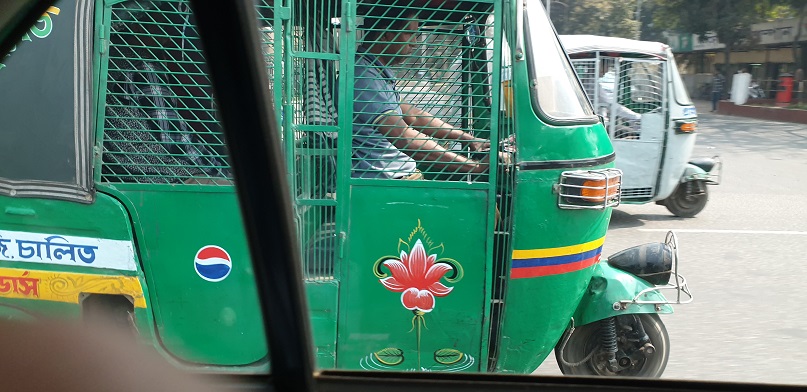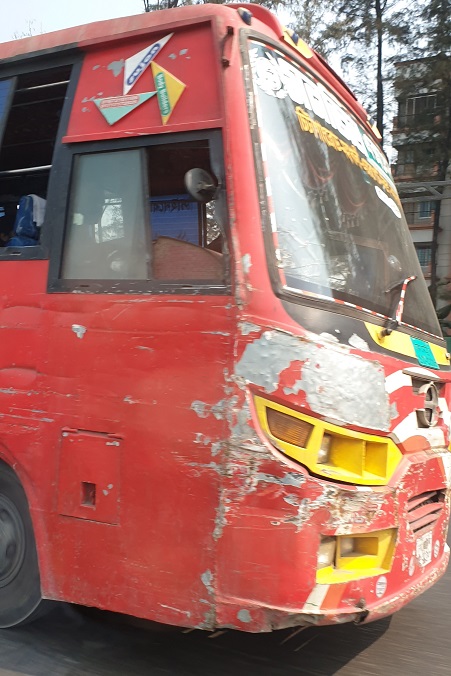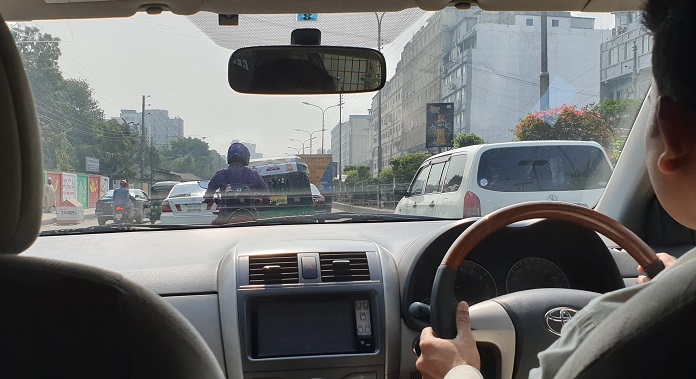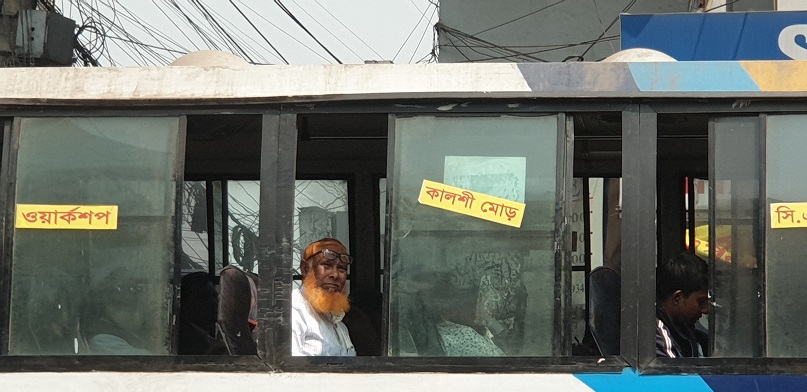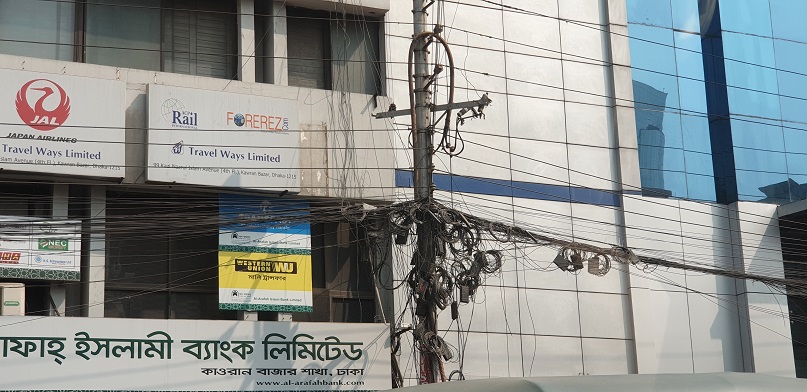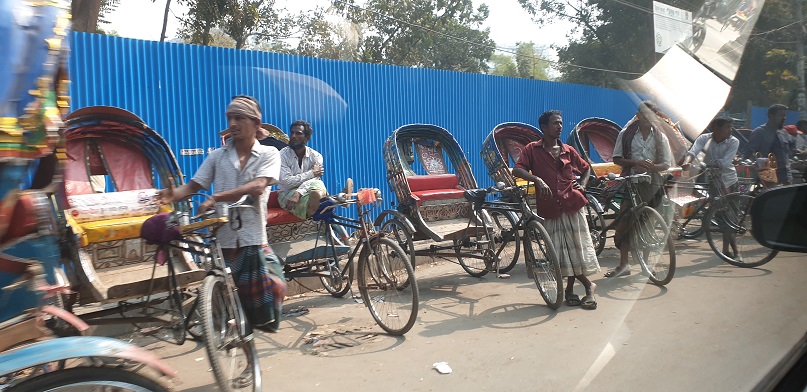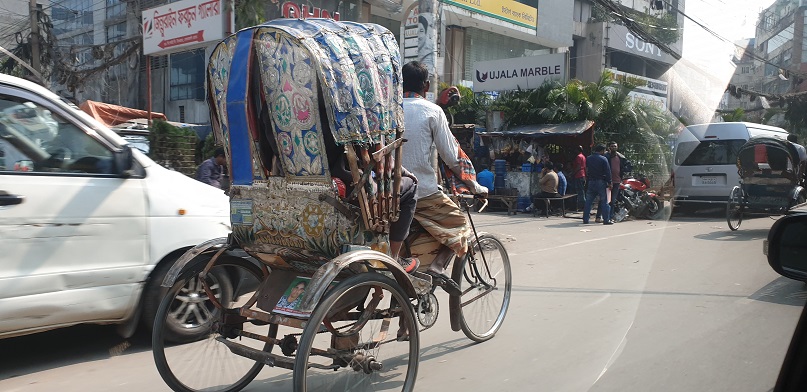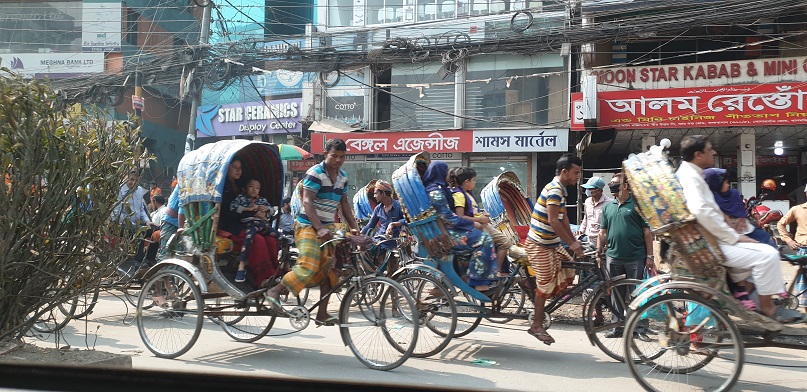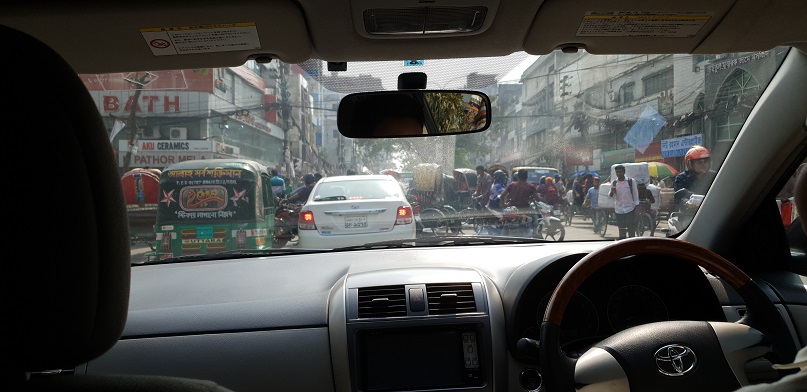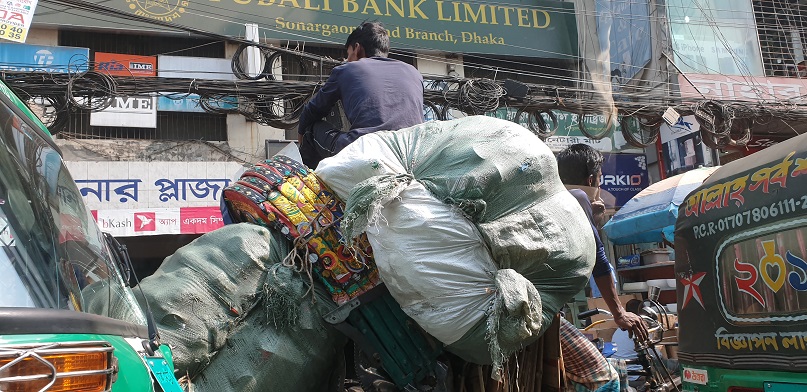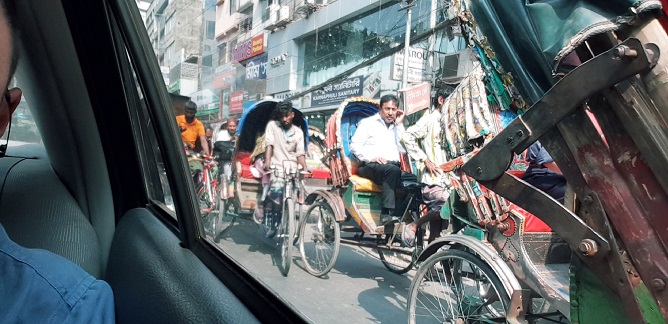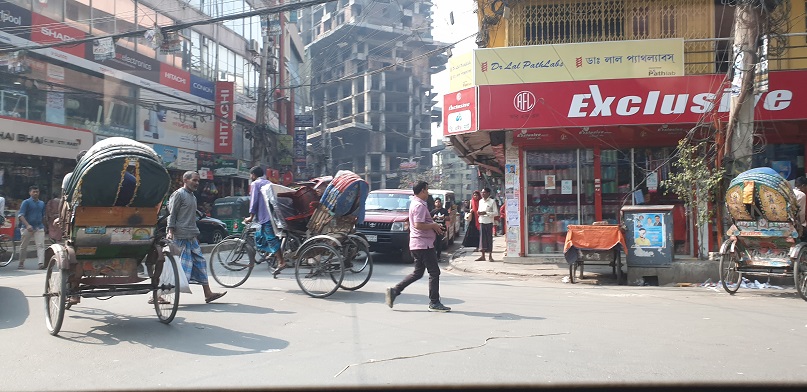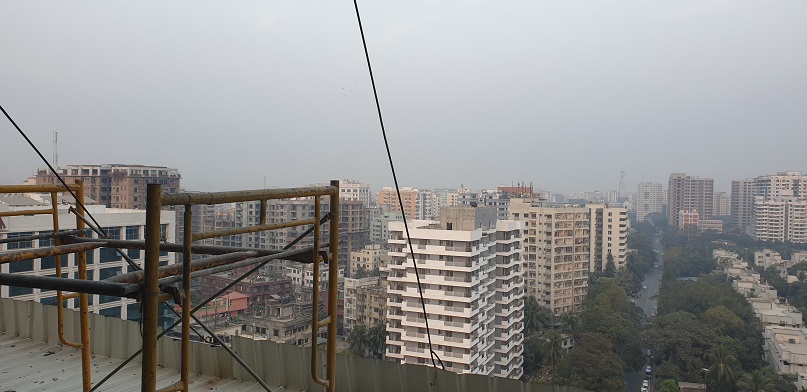 Views from our site…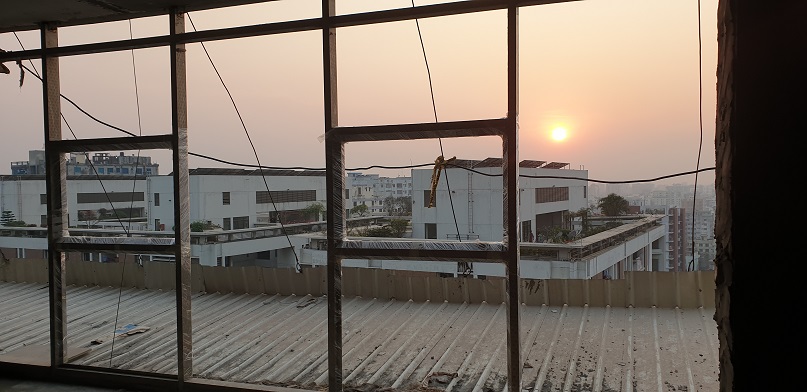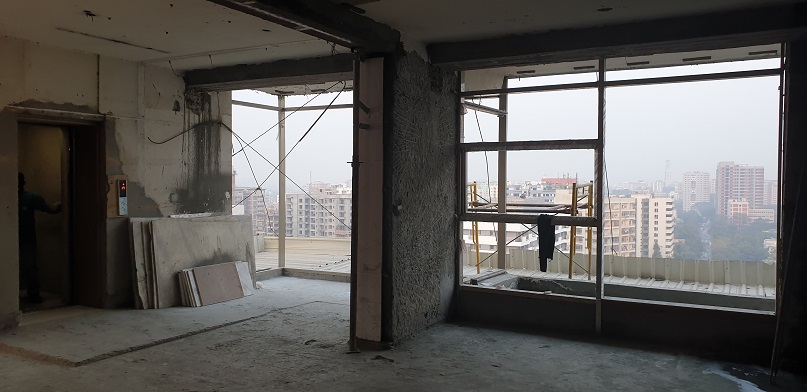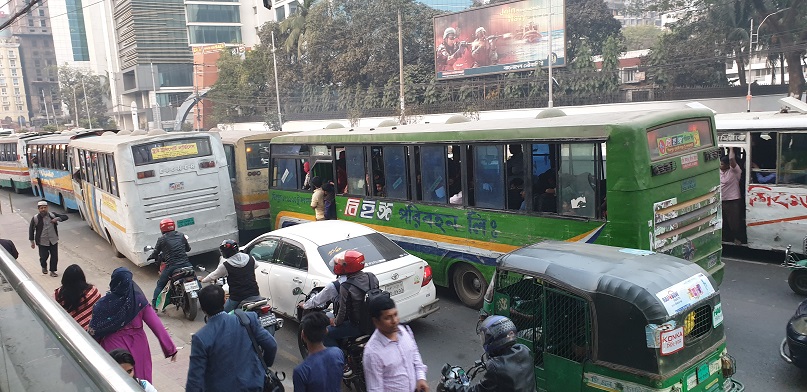 Some night lighting!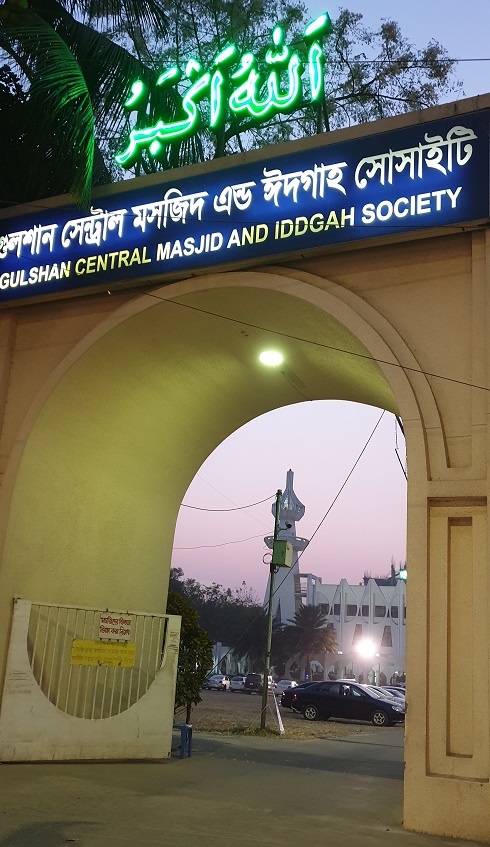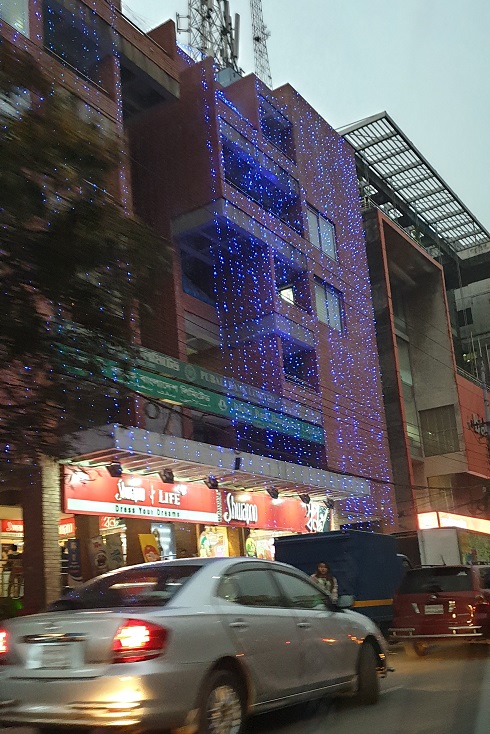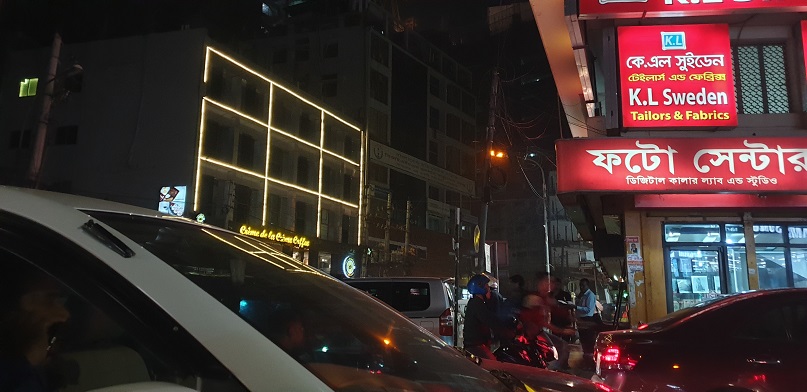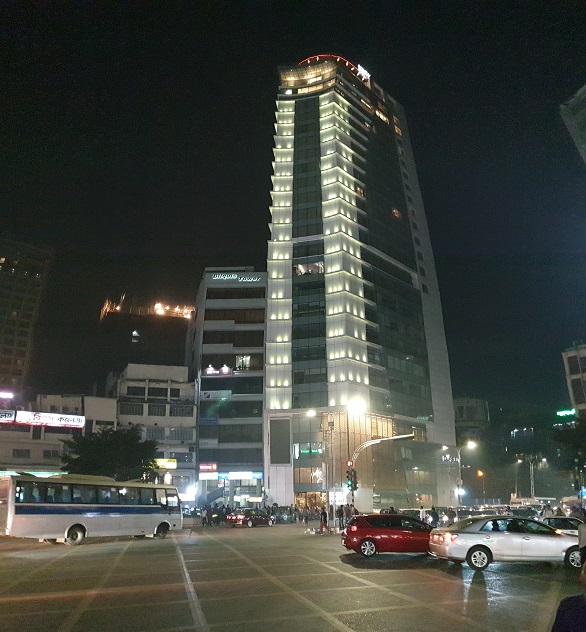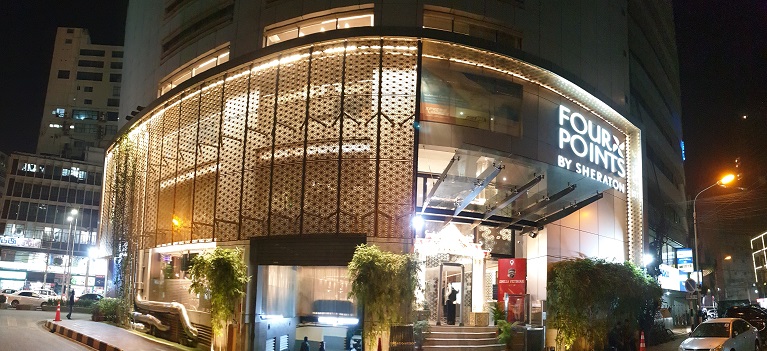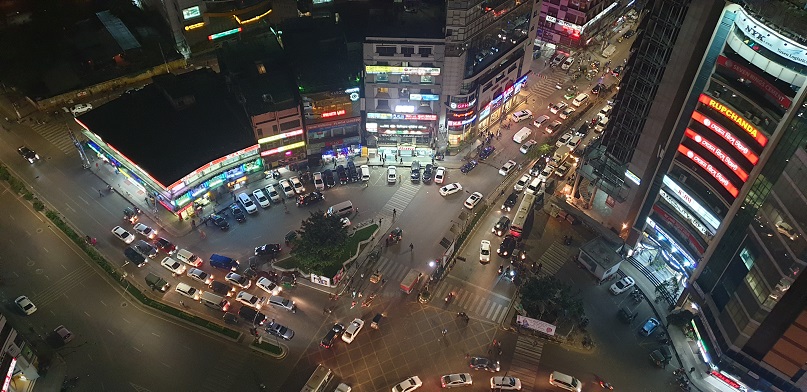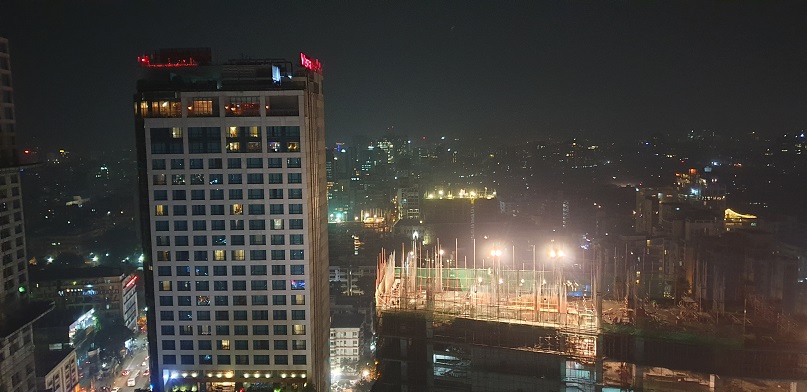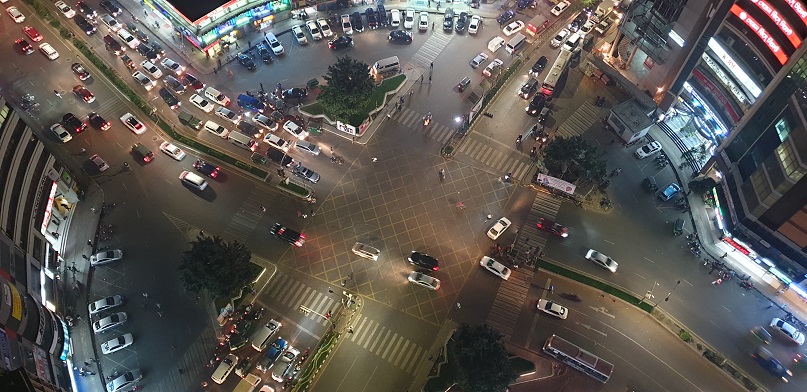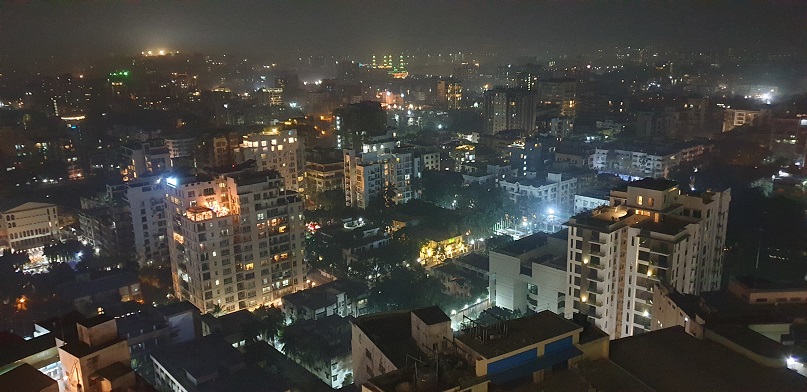 A new day…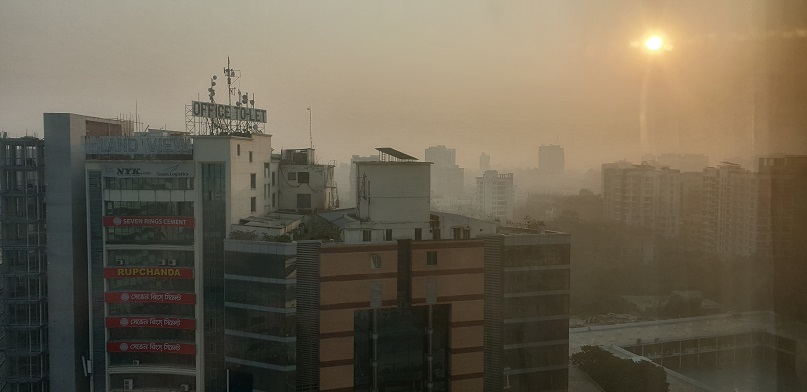 The internet cabling…boosters everywhere…