The week that was 3rd – 8th December 2018
Perth – Singapore – Shanghai – Xitang, Weekend 8-9th December 2018
My last weekend before my Xmas leave is spent in China, quite representative of the many weekends I have spent away from home this year…A last sprint to the finish of the year with a short stop over in Singapore midweek on my way from Perth to Shanghai where I attended the Magnolia awards gala dinner ceremony on Friday as one of the final top judges. As I write what will be my last blog of the year I am sitting warmly (it's near freezing outside with snow that had fallen overnight in Xitang) in the Shanghai Pudong airport business lounge waiting for my return flight to Singapore with a flight to Medan, Indonesia waiting for me tomorrow morning…at least I am working with Alex on this project so we can travel together. After that my meeting schedule for the last 3 days of the week look hectic and close to overbooked but I will take it knowing that I can fly off next Saturday to enjoy the Australian summer…
Perth – LDoT
My days in the Perth office earlier in the week were busy but fairly uneventful. Ingmar and I used our time together to further our business plans, partnerships and collaborations for LDoT. We are working on some pilot projects that necessitates careful analysis of what our partnerships can bring to the table. Most of all what seems interesting throughout the IoT industry is that still many are unclear or unsure about where their revenue streams will be. We are working on our LDoT model and time will probably help us refine the way we offer our services. Hence the importance of collaborations and pilot projects…
Singapore, meetings
Prior to our planned end-of- year company dinner I had a filled day full of meetings, in the morning with my design team to resolve design issues (some political in nature) and agree on design decisions to move projects forward. More than ever we are aware of the importance to manage the project implementation to make sure we achieve an end result as close to our design concept as possible…managing suppliers, contractors, fellow design consultants and clients are of critical importance. My guidance towards the team in this matter helps them understand and act in a diplomatic but assured manner.
After a lunch meeting with one of our intended LDoT partners it was off to afternoon meetings were for two of our new projects. Our award-winning Atlas Bar is providing us a lot of respect and acknowledgement in the industry which has now resulted in 4 new high-profile projects in Singapore, all in the F&B sector. They are all fats track…we like that…😊
KLD company dinner
What better place than our award-winning Atlas Bar to hold our annual company dinner to conclude the year with our Singapore team. This time it was earlier than usual as it was the last suitable date we could find to have the whole team together. I treasure this event as it gives me the opportunity to express my appreciation to the hard work that everyone puts in all year around. It's not always smooth sailing in our projects and inevitably there are stress situations and frustrations, happy moments and disappointments, excitement and moments of learning. There is no doubt that the team has made great progress in professional attitude, skills and independency, both externally towards our clients as well as internally amongst themselves. I am proud of everyone and our yearly dinner gives me that opportunity. Thanks to the team for supporting me and the company this past year! I am proud of you!
Magnolia award night
After barely 24 hours in Singapore I was on route to Shanghai again to be a gust of honour at the Magnolia Awards Gala dinner night which was held in one of the ballrooms of the Kempinski Hotel in Pudong. The event started at 2.30pm already and saw an afternoon of presentations and acknowledgements from an A-list of well-known personalities in the lighting industry. I was only informed 2 days earlier that I was expected to do a presentation as well and managed just barely to put something together using a revised version of my PLDC presentation renamed Lighting Design and the IoT, a look into the future of lighting…a topic that found great interest and feedback. It was great to see the Shanghai governor supporting the event. We were told by the organisers that no less than 2 Million RMB was poured into organising this maiden event! Every participant received an award for participating (great motivational move) with only a selected number of winners, the once we had judged to be the top of their class. Besides the trophy the winners also got a painting that represented their winning project, a very original idea! The gala dinner went on till late with lots of toasts and group selfies. I enjoyed meeting many friends from the industry (including from my shanghai team, thanks for coming Andy!) and I look forward to next year's event…
Xitang
Finally it was off to Xitang in the early hours of Saturday, about 1 and a half hours drive west of Shanghai. While it was already about 6-7 degrees in Shanghai the weather had turned colder with a light drizzle of snow on arrival in Xitang with temperatures close to freezing point. The client had initially asked for the meeting to be next week, but when told them I was already in Shanghai they did nit hesitate to move the meeting forward to Saturday to accommodate me. Little did I realise that the complete team (about 40 people!!!) all came down to Xitang for the meeting that started at 9am. Some even flew in from Shenzhen! I can only express my heartfelt appreciation to the whole team to sacrifice their Saturday for me! It does show the great respect that the client has for me.
We spent the morning going through the project details, design and drawing changes site issues with the aim to update everyone and all be on the same page. After lunch we "did" the site area by area to confirm and agree on the site changes. The idea of this meeting was to be able to make on site decisions as to fast track the project which looks at completing in the next couple of months.
After another review round at night (for the lighting evidently) I reached my countryside hotel desperately needing a hot shower after a freezing cold day at the office. We accomplished a lot and I look forward to the completion of this project which I feel will be a contender for awards with its unique design and features…
I hope you all had a good year. Merry Xmas and a great successful year ahead to all my readers
See you in the new year…
–> KLD end of year dinner at Atlas Bar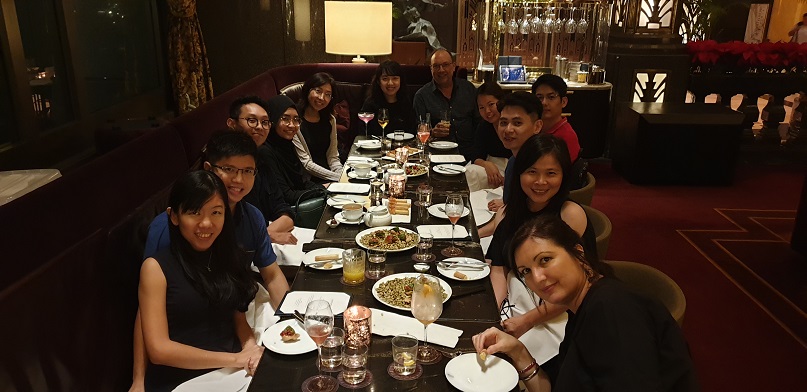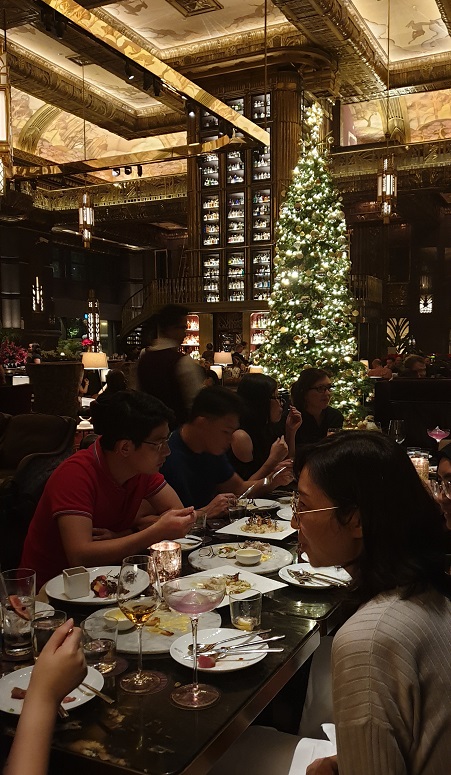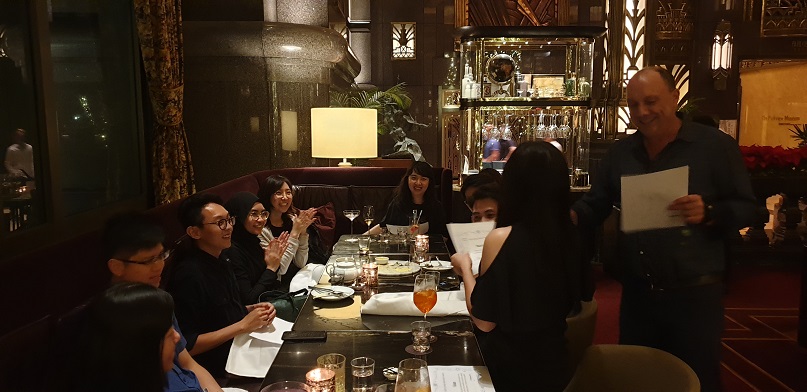 –> Magnolia awards gala event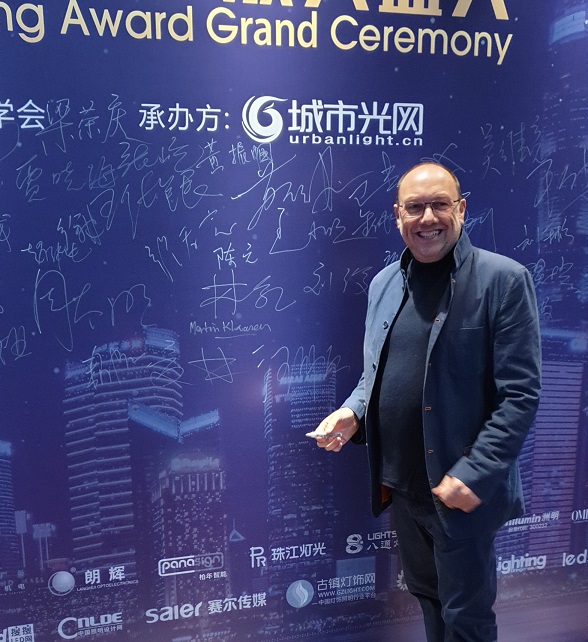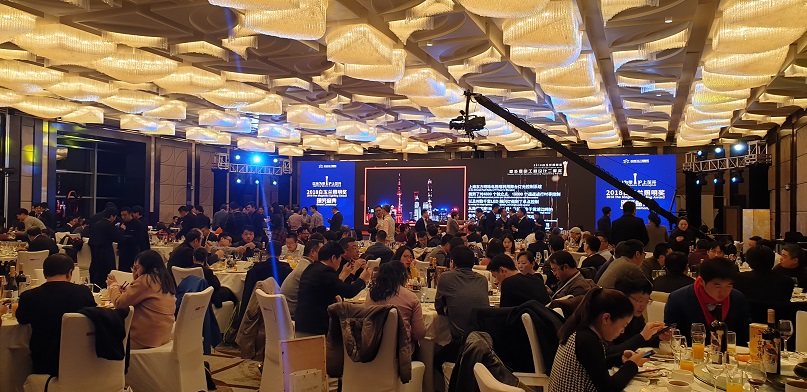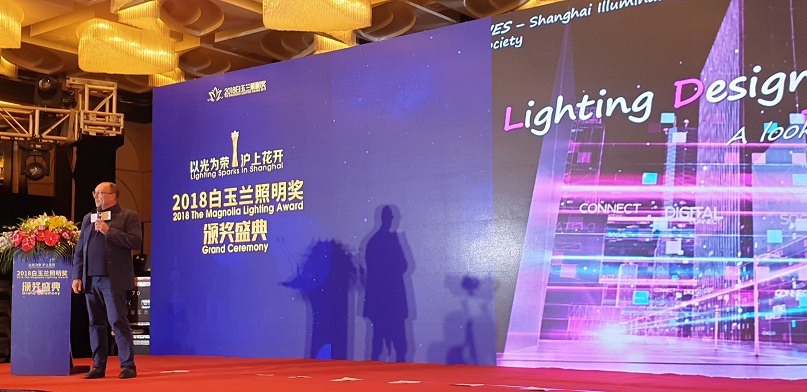 My view from the stage…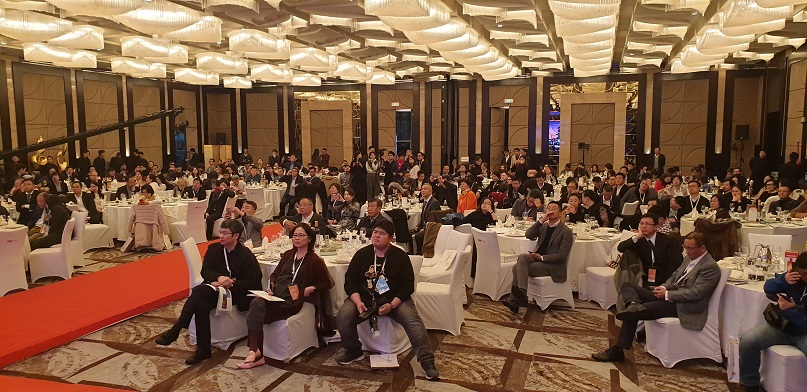 The award winners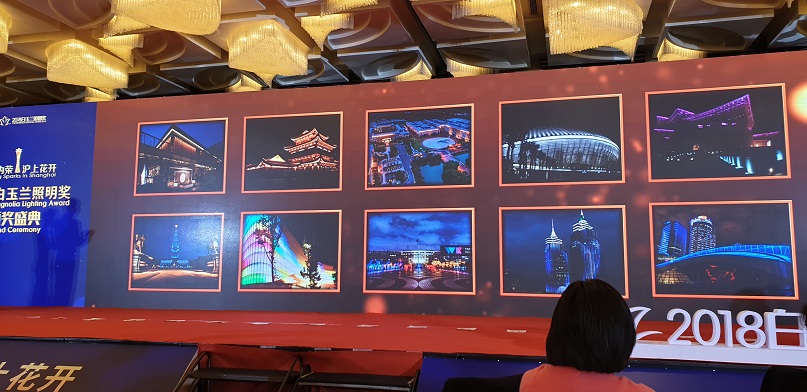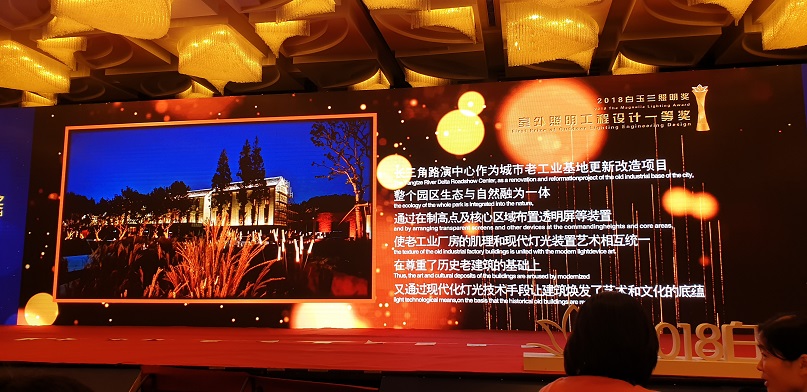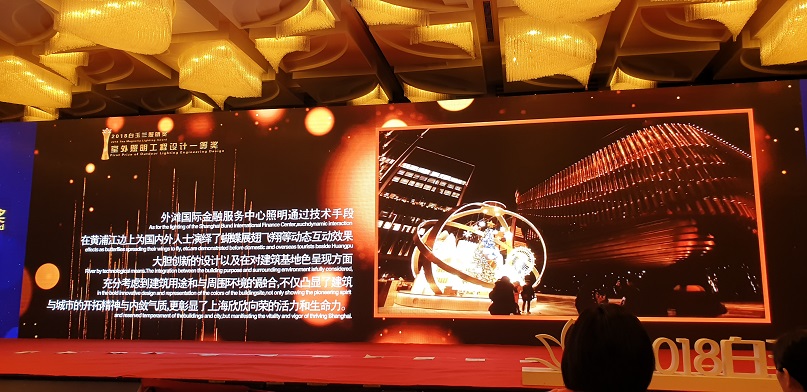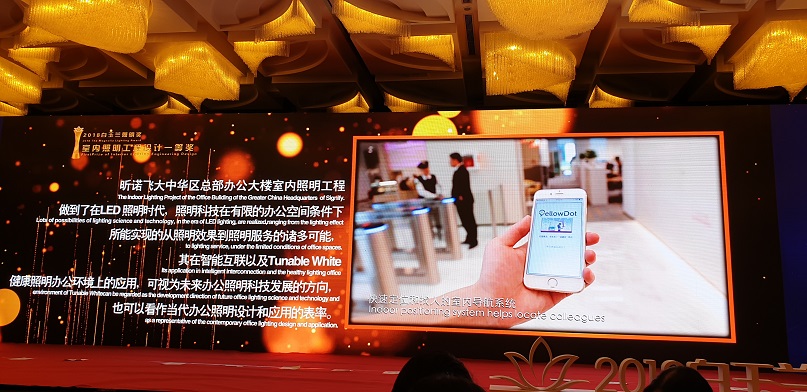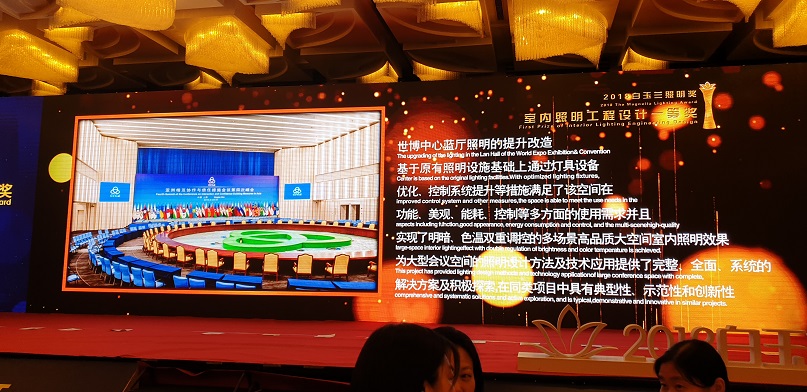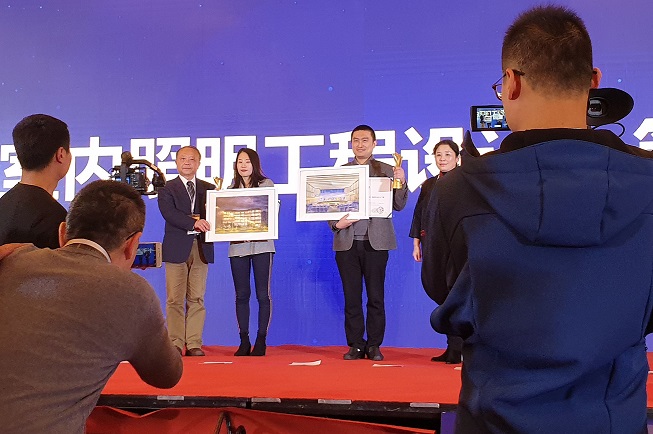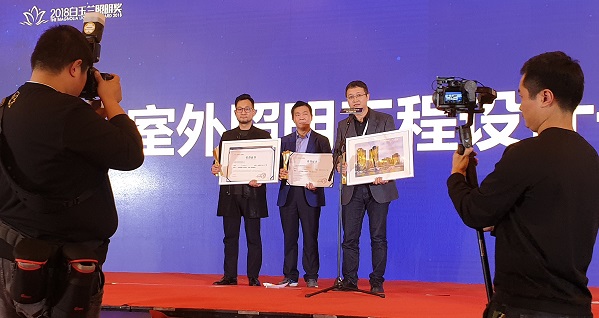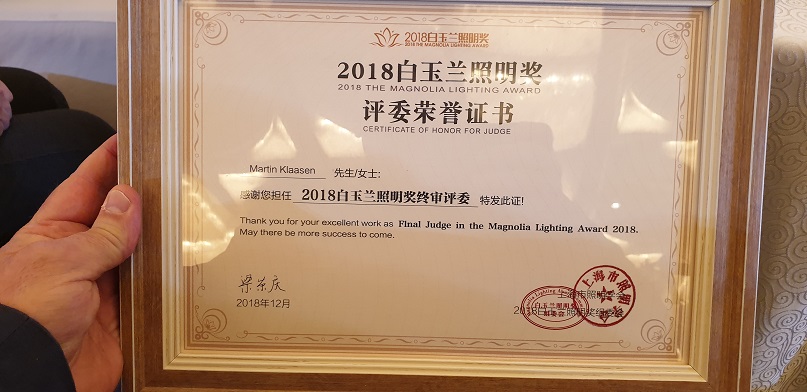 –> Xitang morning meetings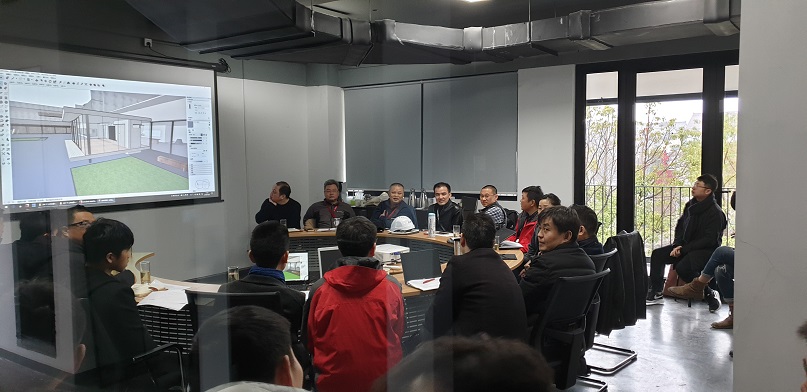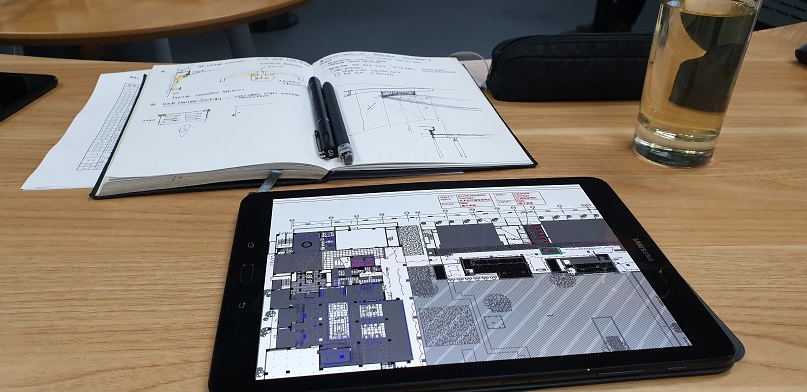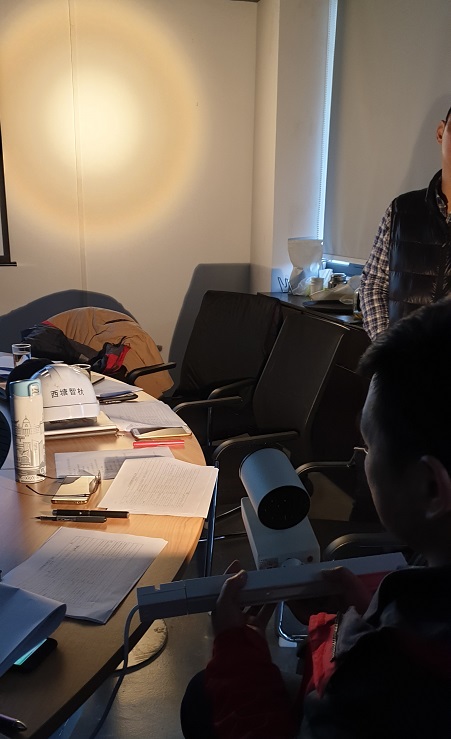 –> It's snowing!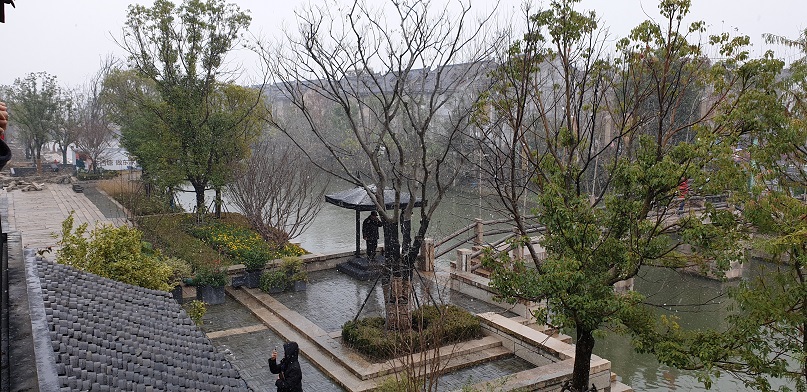 –> Afternoon site visit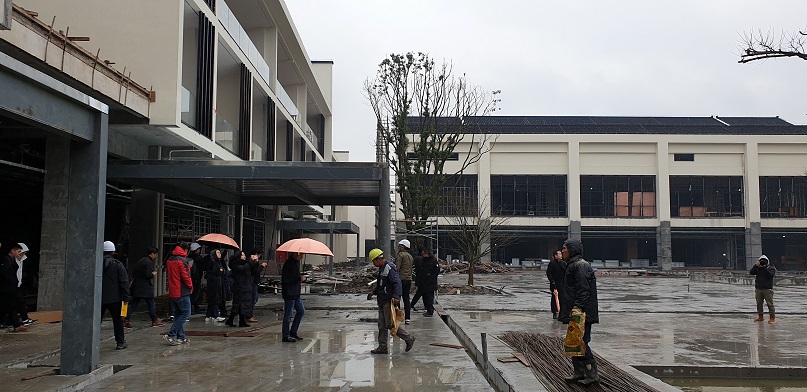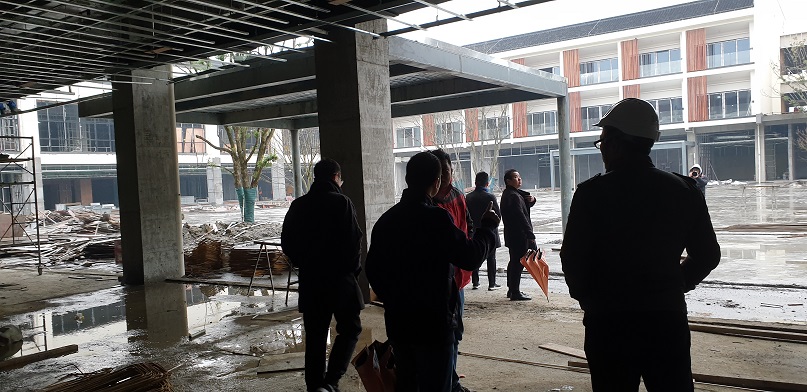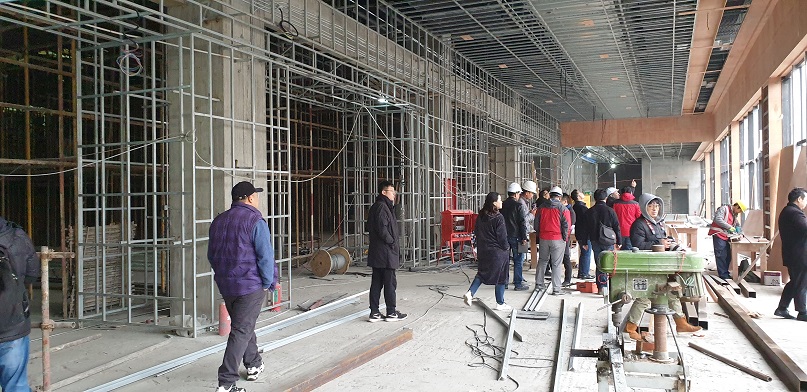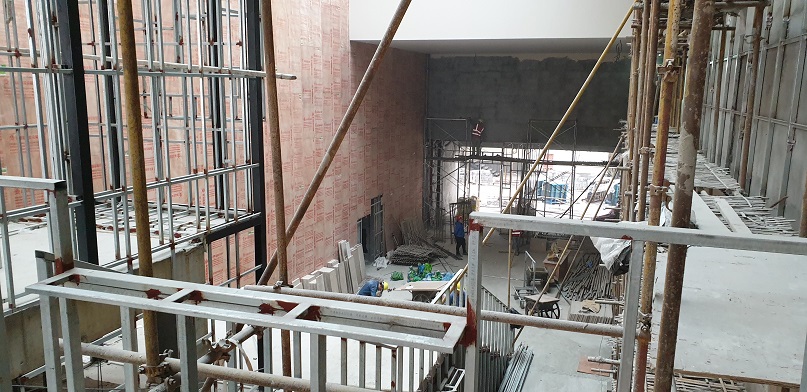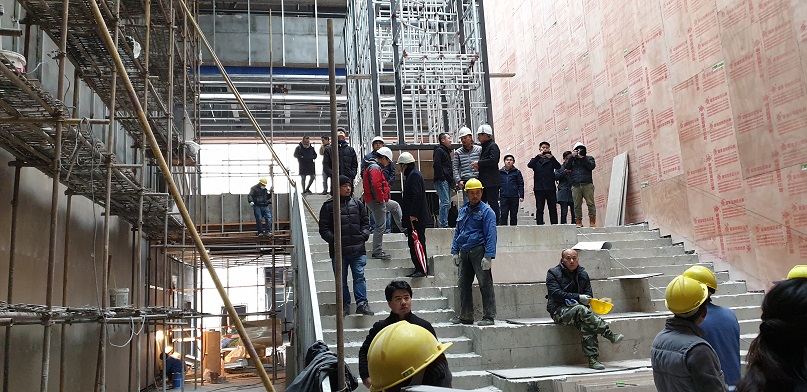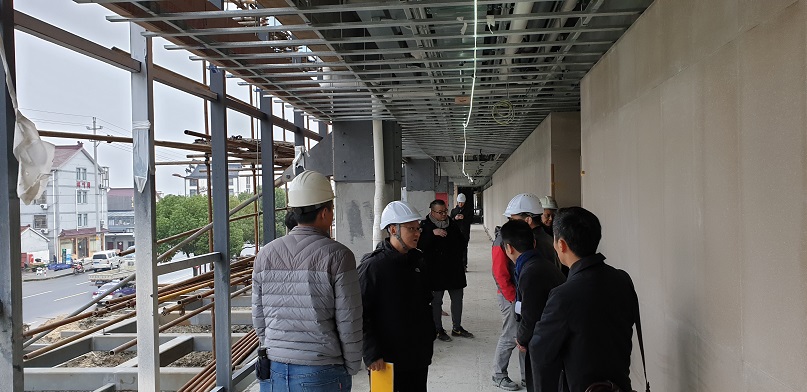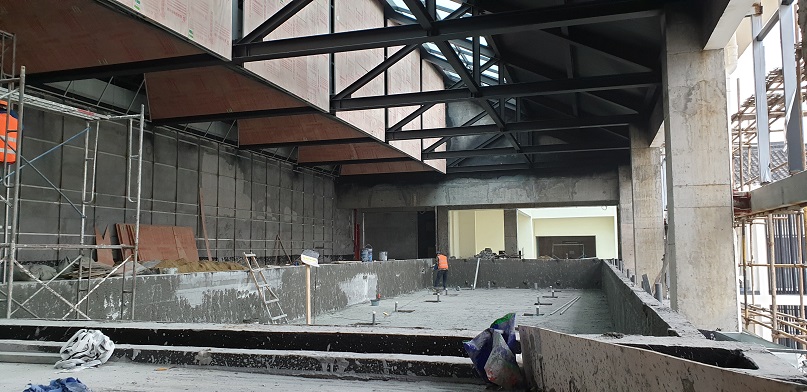 –> what would we do without our mobile phones…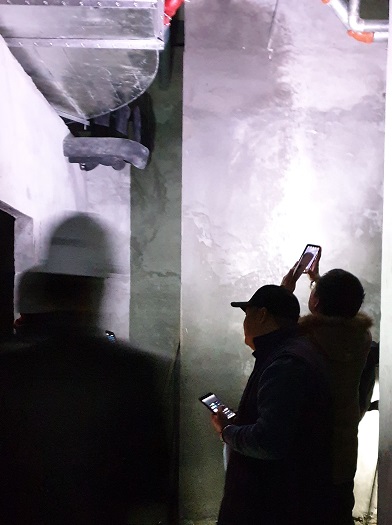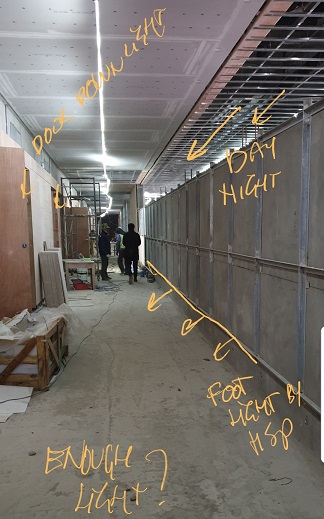 –> Night time review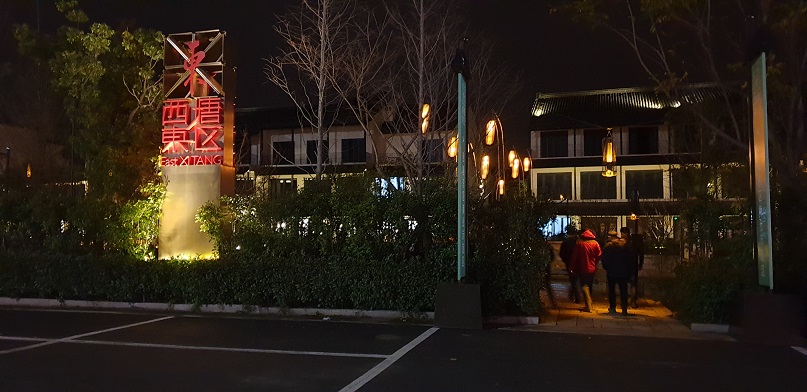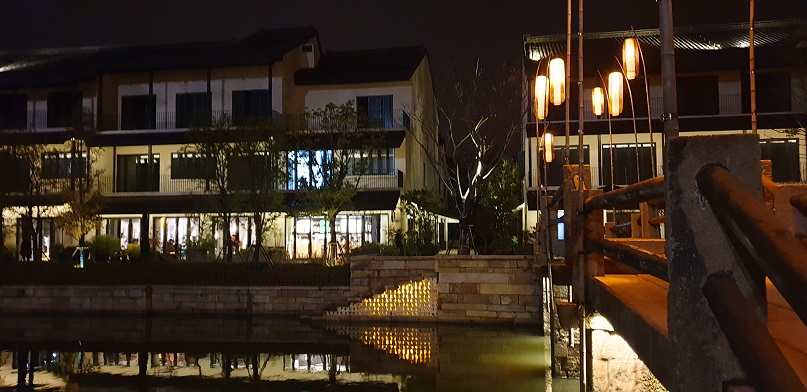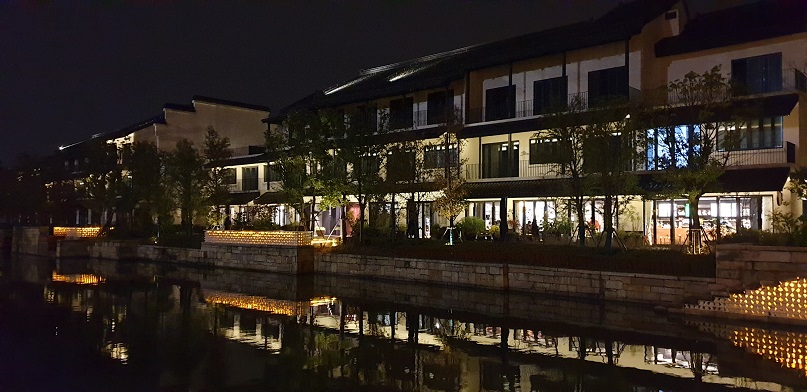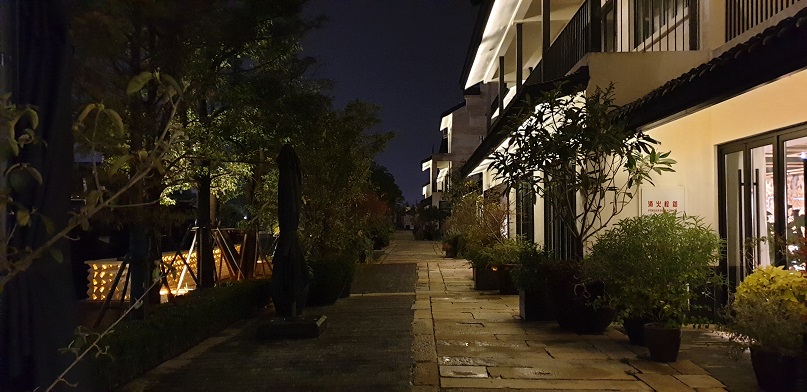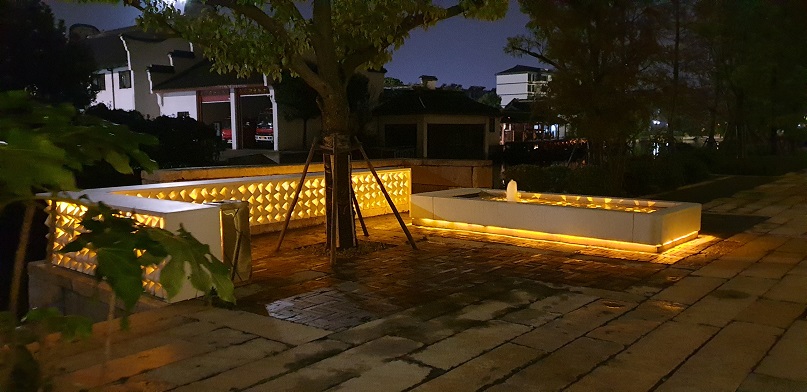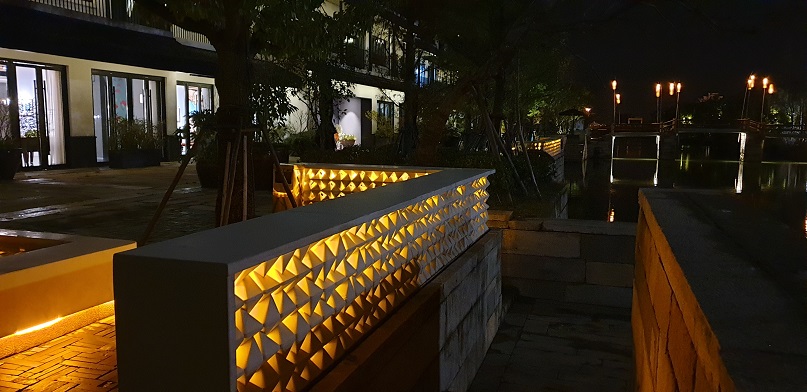 … it's getting there, still some tweaking to do in the commercial sector…
Waking up to overnight snow at my country side hotel…