The week that was 5 – 9th November 2018
Singapore, Weekend 10-11th November 2018
It was a relatively quiet week (nice to have these once in a while) with the Hindu Deepavali public holiday cutting the week a bit shorter. I took a well-deserved break on Monday to have a extended weekend to recover from the last energy zapping weeks and reload for the final home stretch to Xmas, traditionally a very busy time. This coming week I will be off to India and Thailand.
PLDC and SBC aftermath
This week saw some trickle-down activities from both PLDC and our Smart Building Conference with lots of social media activity, photo exchanges (see some more pics of the event below), debriefs and follow up communications with organisers and participants. These events generally create a lot of networking opportunities and we gladly followed up on contacts that we made during PLDC and SBC with further meetings in the planning over the coming weeks. The final tally for PLDC came out 774 attendees, a fantastic result for a first time in Asia and by far the biggest lighting design gathering seen in the region…a pity we have to wait another 4 years before PLDC comes back to our shores. But perhaps we can fill the gap with some similarly good events…I'm working on it!
LDoT continued
We keep going on developing our LDoT platform now with a concrete portal for our clients to determine their IoT Data analytic needs so we can link them up with our partners. Some new partners joined this week and our collaborations keep growing and expanding. The feedback and enthusiasm is really exciting for us. Developing LDoT as a start up company is a new terrain for me and consultation with experts in the fields is now needed as this now goes way beyond being a simple consultancy company…
This week I also met with some architects we have worked with before to give them a better understanding of what LDoT is and how it could improve everybody's business. This is specifically an interesting potential certainly in times where fees are tremendously under pressure.
The economy
Over the last few weeks we lost a few projects against practices that quoted unbelievably low fees. Alarm bell ringing low fees if you understand what I am saying…I know what they quoted as the client shared with me. Between one third and little less then half our fees and that while we already quoted very competitively! The client who really was hoping to work with us, could not resist and we were unwilling to lower our fees much further. One other client with whom we are in final negotiations about our contract, confided in me that he no longer goes for practices that submit rock bottom fees. They experienced the hard reality of the consequences at the back end where these consultants refuse to look at alternatives insisting the client can only use their specifications, which in the end turned out to be so much more expensive with poor documentation, poor service and poor lighting results increasing their disappointment. But it is unfortunately the reality in the current economy. I personally prefer to stay in integrity and deliver my services professionally without conceding to lesser quality.
Value engineering vs tender
In tis respect it is interesting to note a discussion we had with one of our clients. One of our hospitality projects that has been on hold is being re-activated with new funds after we completed previously our DD stage and a first round of value engineering. The question being whether to do another round of VE or go for tender first and then do another round of VE if needed (generally there is always another round of VE after tender). So I advised the client it would be better at this stage to actually go for tender to get some actual prices as these always turn out differently from what we get from just budget quotes. The caveat is that quoting suppliers should really quote according to specification with the option to quote alternatives as a separate option. Quoting directly for alternatives is a waste of time as you have nothing to compare with and moreover most of the time the alternatives are cheap China made copies with little to no proper photometric data or even technical specifications, prompting a lengthy sample review and approval process. But going for tender definitely will give some solid figures to assess the costs of the lighting is this case.
Contractors
Sometimes you get a little peek in contractor (mal)practices. This week we received a request from several suppliers in regards to a spec sheet, clearly one of ours (however with our company, project and manufacturer name removed (!)) for 5000 pieces of a specific downlight. We received the enquiry both through our Singapore as well as our Jakarta offices. However, that specific down light is only specified in one project for only 50+ pieces. We would know the project if it had 5000 pcs! So the question is, what is this contractor doing floating around one of our spec sheets, which is not one of our projects…we are investigating…
Enjoy the weekend
Opening night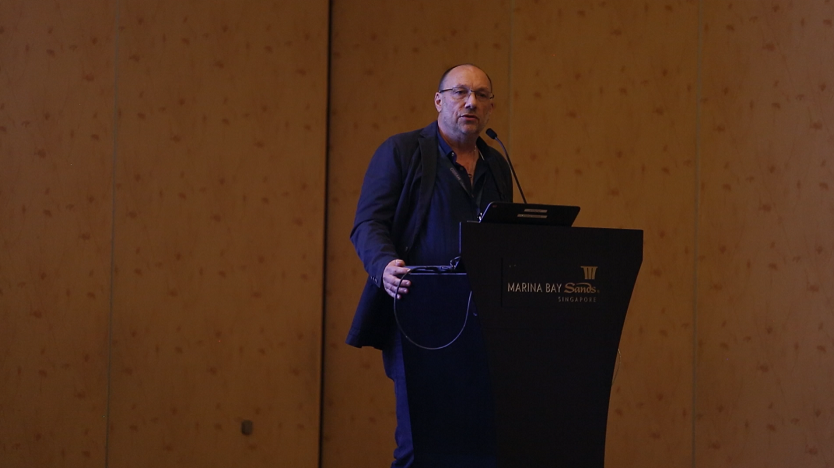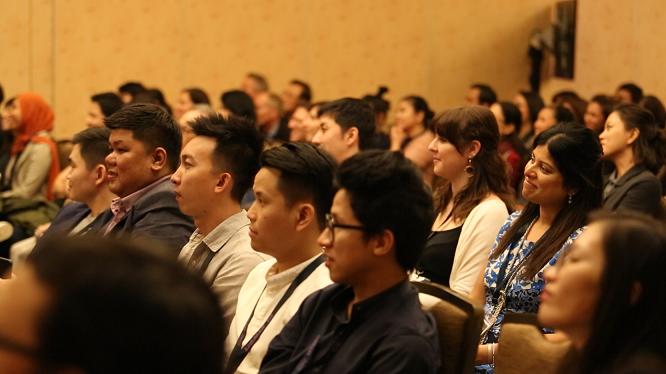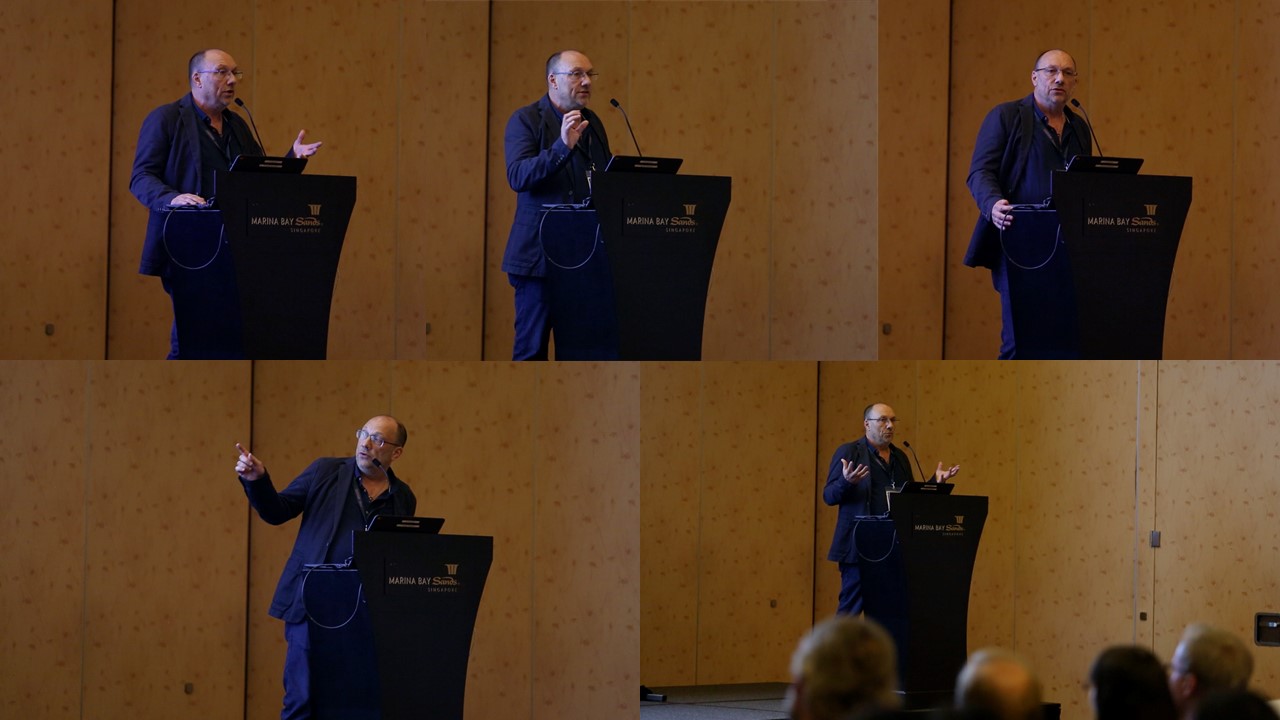 Manufacturers night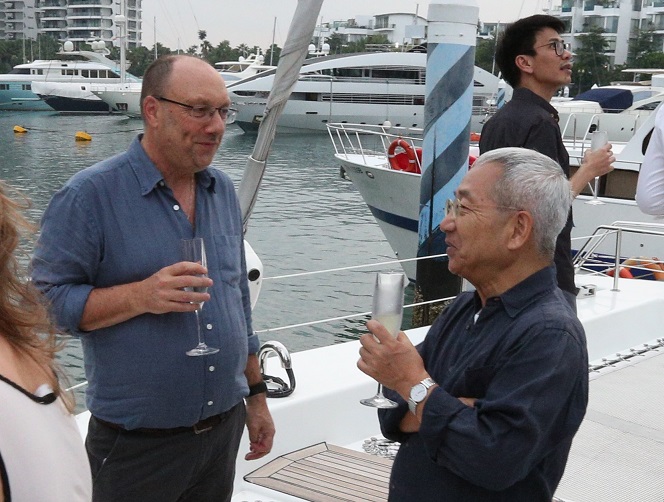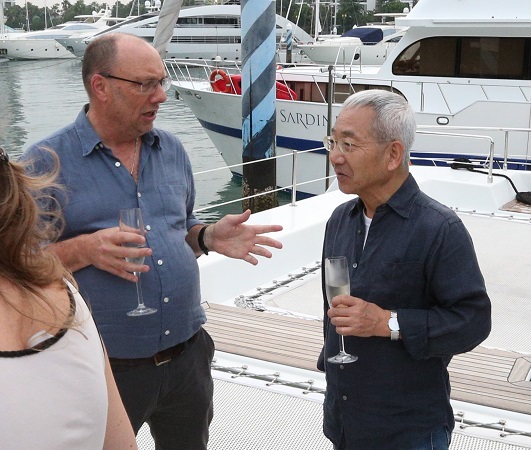 PLDC mood shots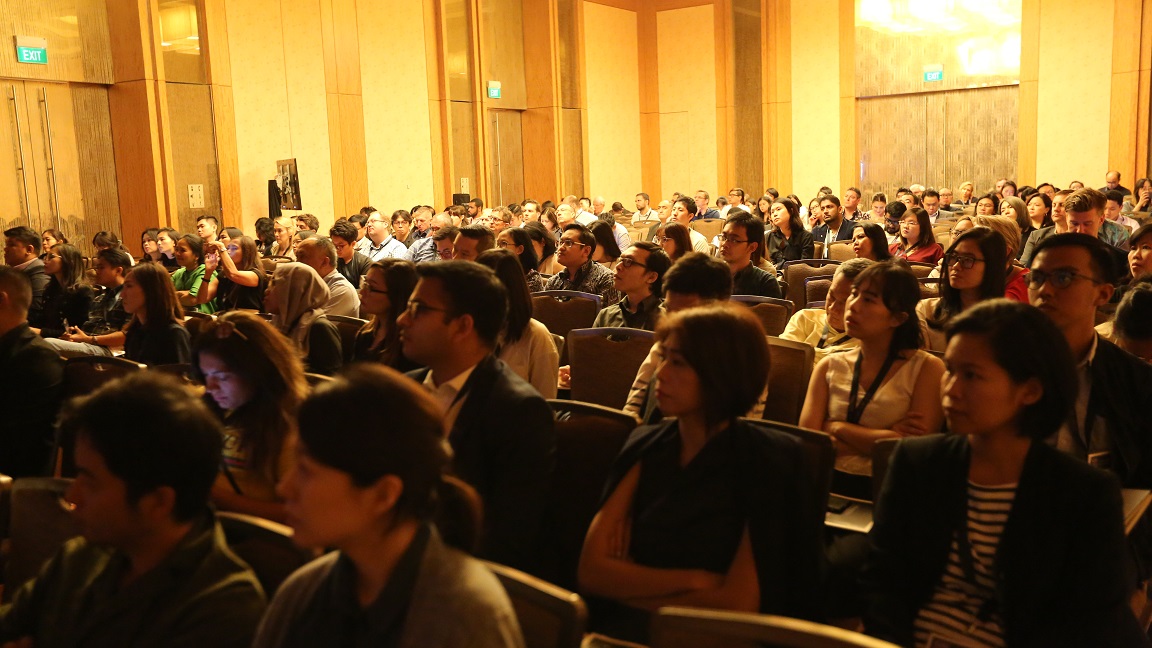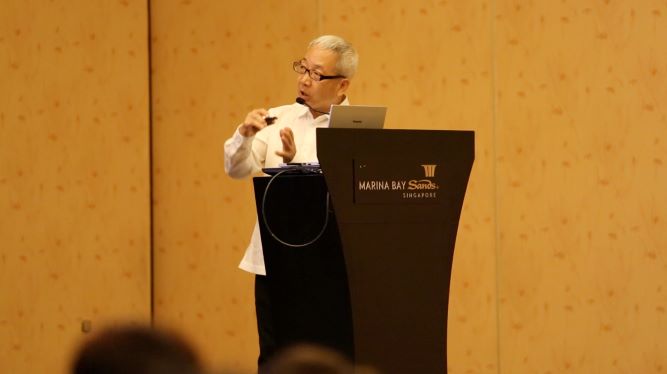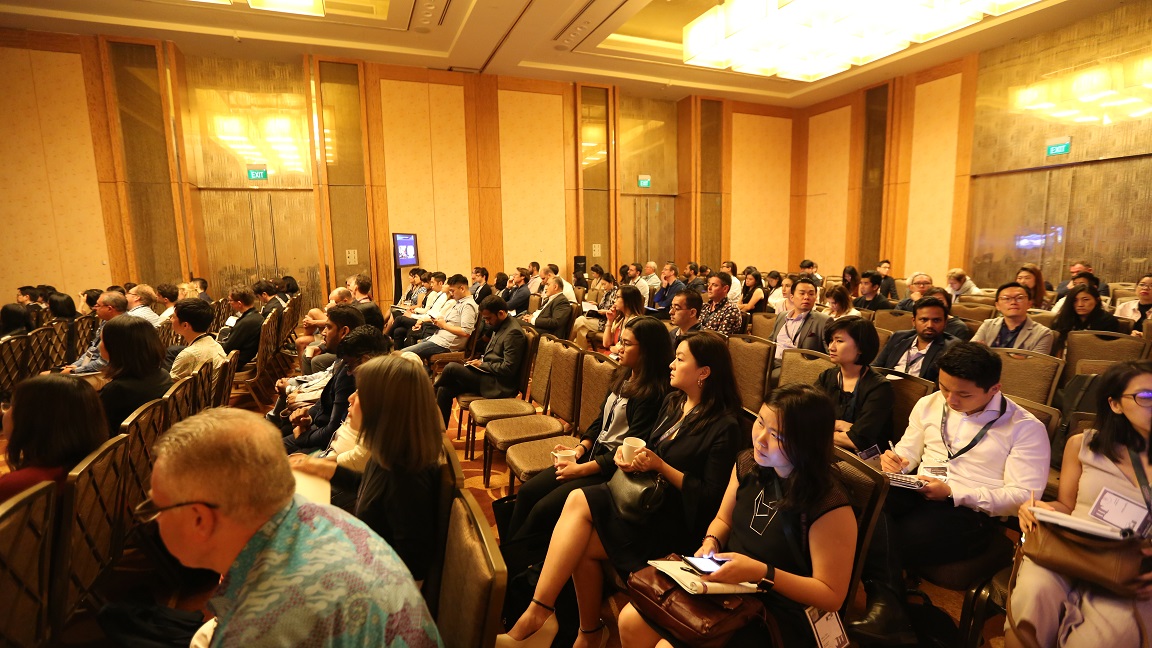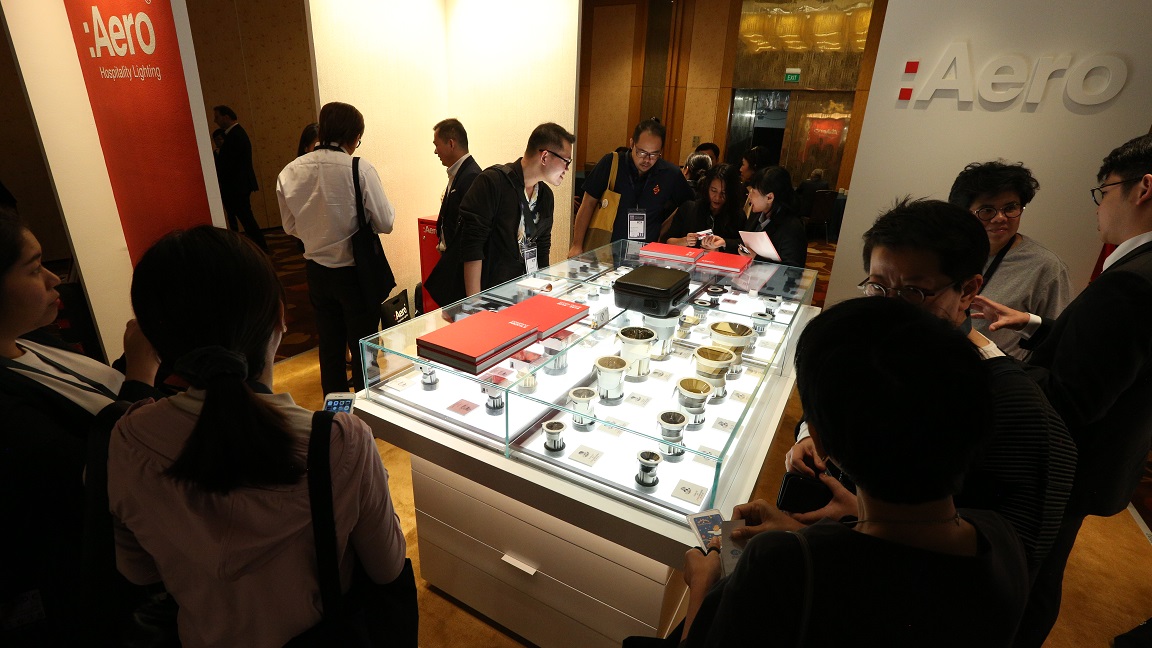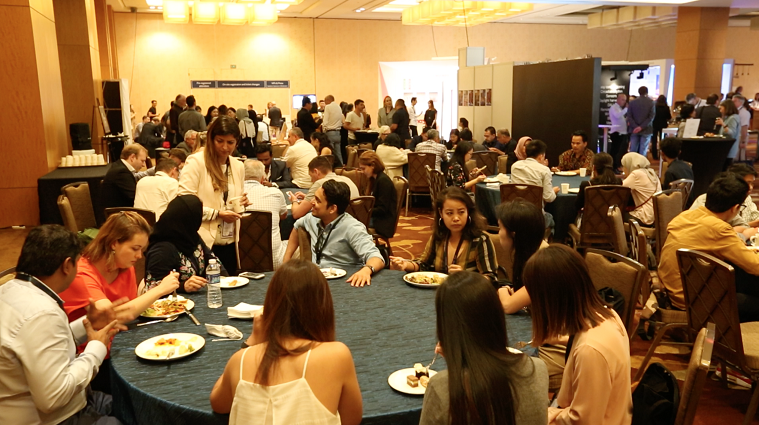 Interviewing Joachim Ritter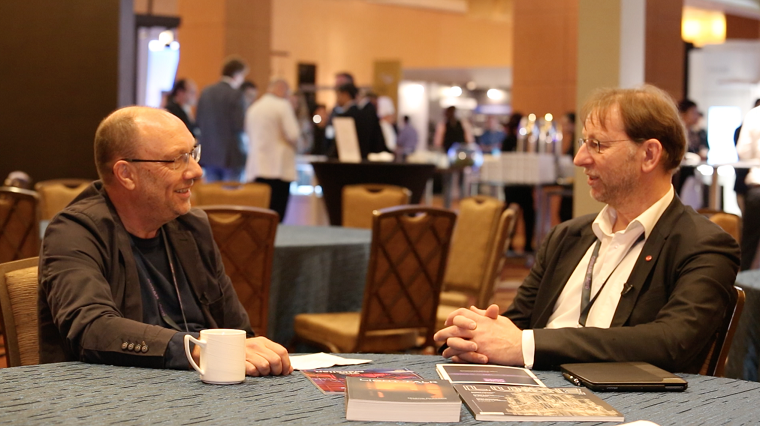 Smart building conference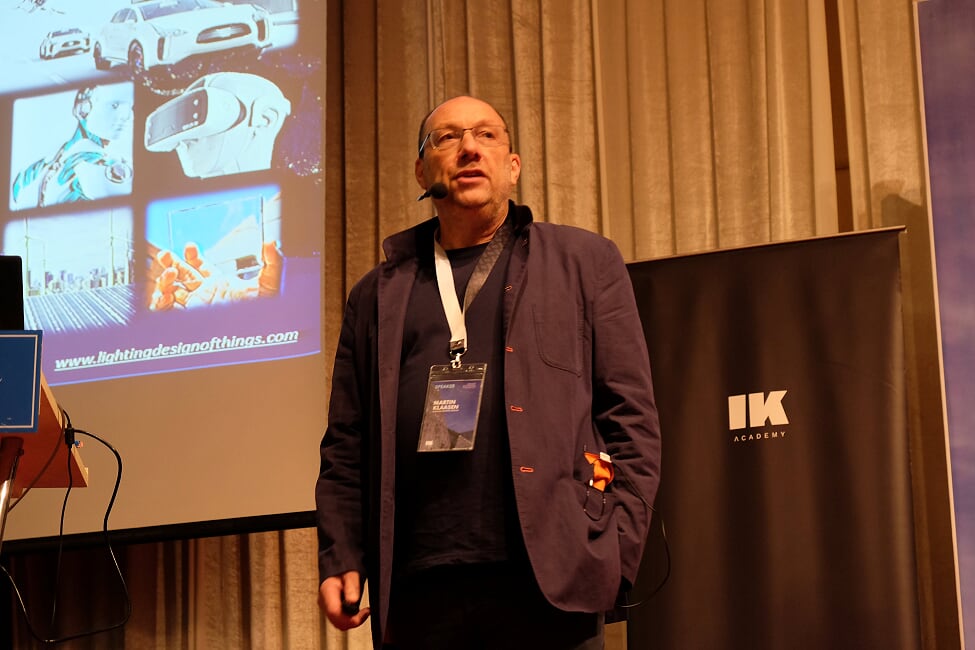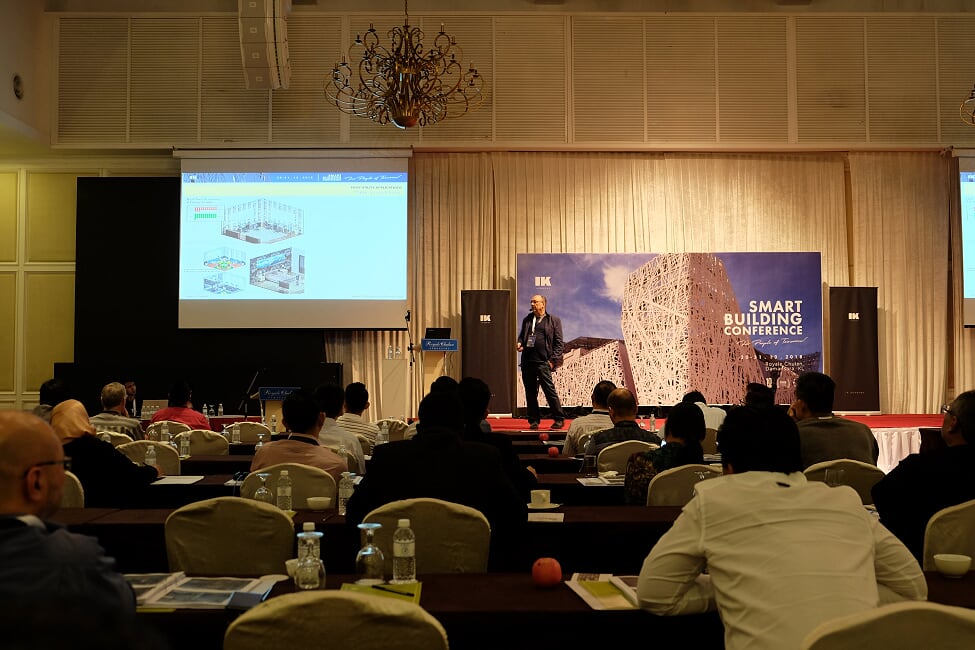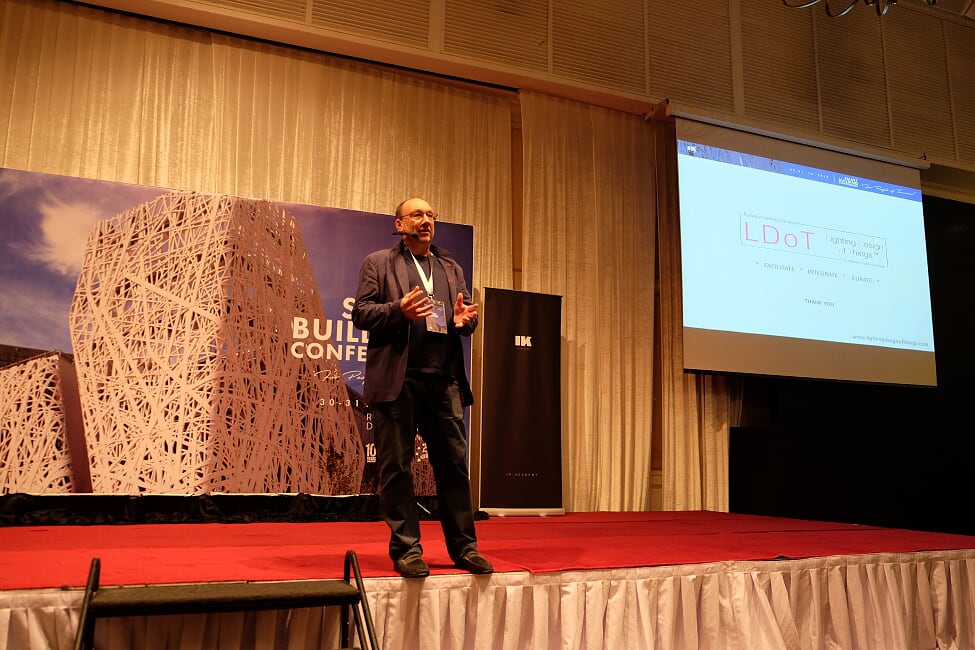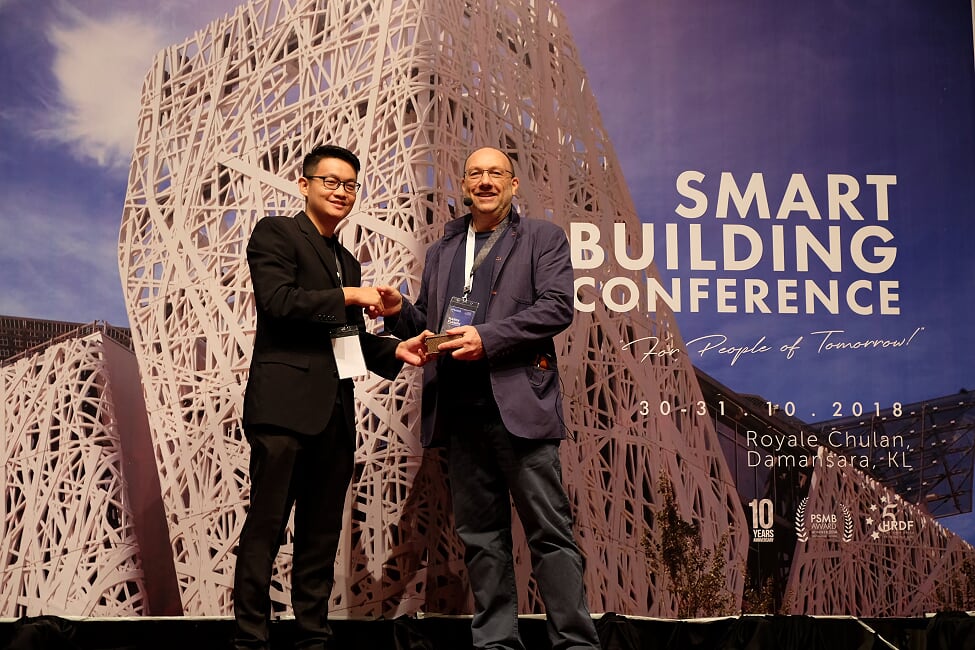 The cleaned up cut sheet, missing logo, project name, qty and brand/supplier