The week that was 30th July – 3rd August 2018
Perth – Singapore, Weekend 4-5th August 2018
Australia provides a contrast to Singapore in many ways. It is nearly a complete opposite way of living and working. Singapore has basically no seasons, it's always 30 degrees and humid, in the "winter" it rains a bit more than in the "summer". As I was in Perth the night time temperatures got close to freezing point, with daytime temperatures just itching towards 15 degrees. Rains, storms and sunshine followed each other in totally unpredictable sequences. Where Singapore has a rush and hectic city work-life, with literally millions of people falling over each other, Perth has that laid back life style feeling combined with space and nature with family time playing as an important part as work life. It always recharges my batteries to spent time in my Perth office…
SILF – Lighting Design Agora
First some sad news…after months of hard work and efforts to organise the Lighting Design Agora (an integral component of the Shanghai International Lighting Fair organised by Messe Frankfurt HK) that had been halted earlier this year when the City of Shanghai wanted to actively participate in the event, we found ourselves running out of time to adequately prepare and organise a quality event, certainly after last years highly successful edition. We had to concede that we could not be able to attract enough sponsors this year to make the event with international speakers, commercially viable. We needed our international sponsors to be part of the event. So, with a heavy heart, we decided this week, in consultation with Messe Frankfurt and the Chinese Lighting Designers Association, that is was better to cancel the event and focus our energy and efforts in creating an even bigger and better event next year.
The pulling power of PLDC
When PLDC announced its unexpected intention to hold the convention in Singapore it caught many manufacturers by surprise as no-one had budgeted for it. Over the months that followed several of the sponsors that had initially committed and budgeted for our LDA in Shanghai, decided to redirect their budgets towards participation in Singapore. This happened to other events in the region as well. Our Bangkok event was also seriously affected by it even though we just managed to make it work. It is a credit to the organisers of PLDC and the attraction it has to sponsors and participants, it is a shame however that it was done seemingly on the spur of the moment with little thought on the impact it would have on the region. There is no doubt that the event and its educational format contributes a lot to the awareness and acceptance of the lighting design profession in general and the idea of bringing it outside Europe, closer to those who may not be able to make the bi-annual trip to Europe has many merits. However, this year's short notice of PLDC in Singapore has had a big impact on many lighting design grass root initiatives around the Asian region. With funds redirected to Singapore, many have found their events wanting for sponsors or like we have experienced, left empty handed after initial promises of support.
I have personally always supported PLDC over the years and when asked to become a steering committee member for the Singapore event had no hesitation to accept. Looking back over the last few months however, I can only see that the sudden decision to go to Singapore this year may have been too hasty, as in the process it has affected much of the hard work done by so many volunteers who organise events around the region…I am confident that the PLDC event in Singapore will be a great success and hopefully will be a springboard to rejuvenate all the efforts put in over the past few years. PLDC owes this to the region…
We are certainly on our way to make it a great an unforgettable event!
LDoT
Our LDoT platform is gathering more and more steam with further partnership discussions taking place this past week. We had a long conference call with one of our US based partners (specialists in lighting controls) about what is cooking in their kitchen and discussing how their products and features could be integrated in our Menu of Things. In order to become knowledgeable about being a lighting designer of things we need to understand what is available in the market and how that integrates in and affects our lighting design. Our "menu" will be our reference of what is currently available in the market and how it integrates with lighting…still a lot of work to do! In the coming week we have further discussions with IoT partners in Singapore.
Light Talk – Live, lighting conversations with experts in their field.
One of my long-time desires has been to do Light Talk – Live, in which I sit down with experts in the industry, people we work with to achieve our lighting designs and chat about their experience of lighting and how it contributes to improving their expert field. Using my daughter Kyra's media and video recording skills, we finally sat down this week to record the first episode of Light Talk Live with my first expert guest, Richard Offen. Richard is the former Chief Executive of Heritage Perth, an author with his own weekly radio program on ABC talking about the history and heritage of Perth and Western Australia. Richard was instrumental on getting KLD on board for the lighting of His Majesty's Theatre and having the opportunity to have this unique one on one chat was a real joy. We recorded our Light Talk against the background of the beautiful, century old interiors of the theatre. The official YouTube edit will be ready in the next few weeks and will be available for viewing through our KLD YouTube channel and the LightTalk blog site soon! Watch out for it…😊
Have a great weekend
My early morning walks always provide me with a rich breath of light and nature…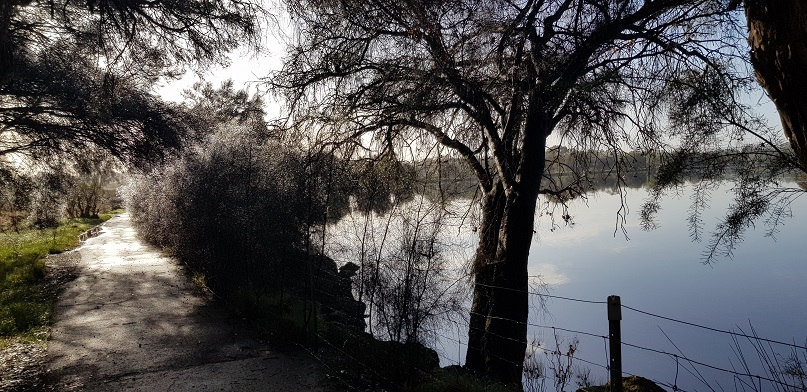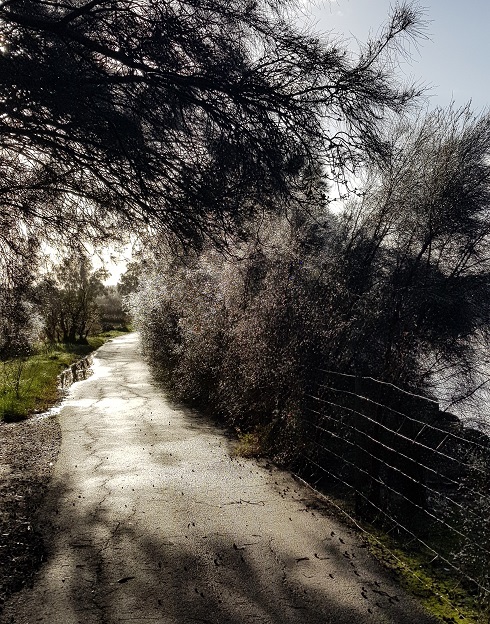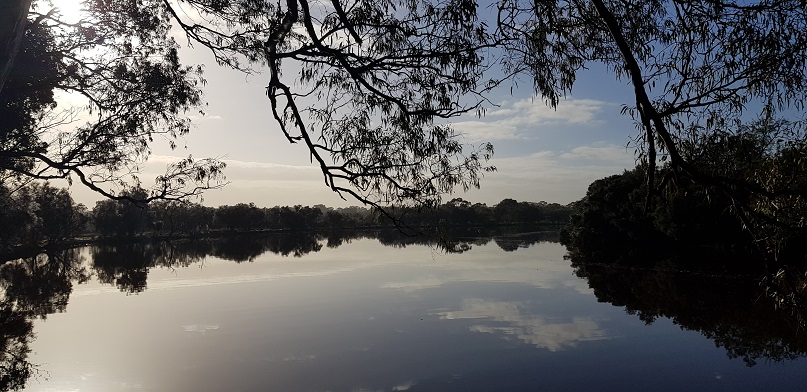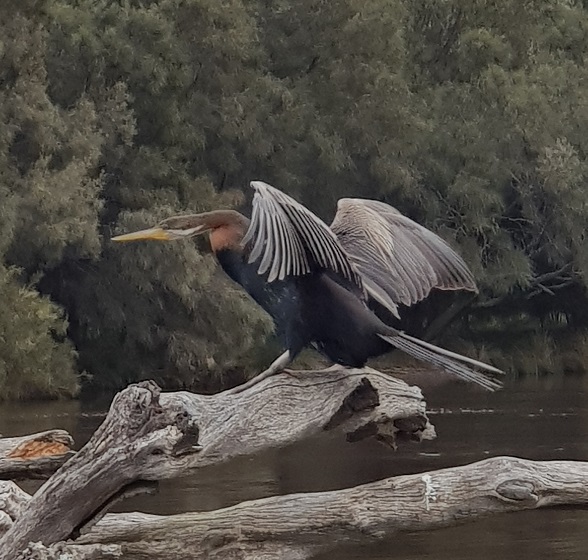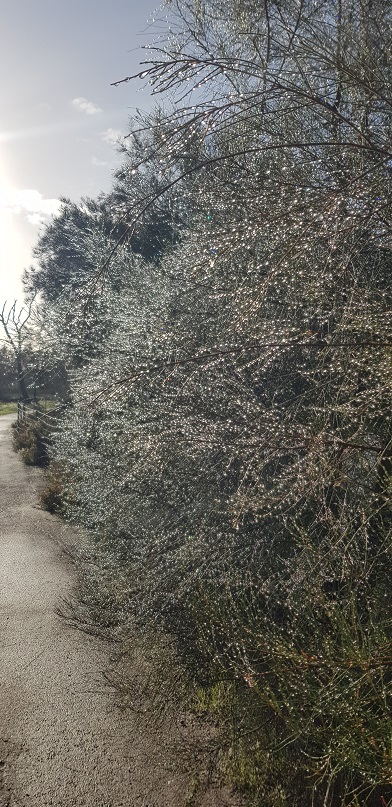 The award winning His Majesty's Theatre today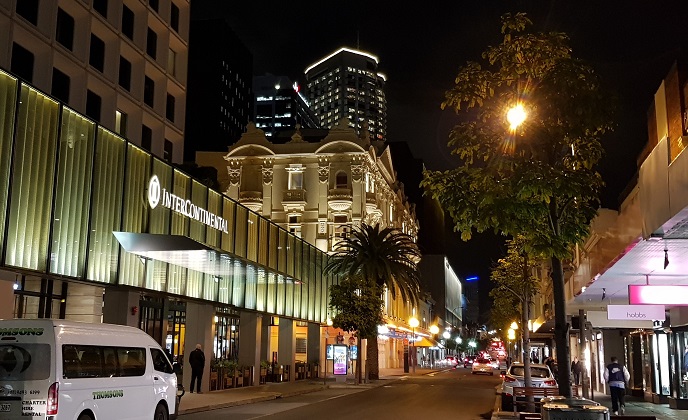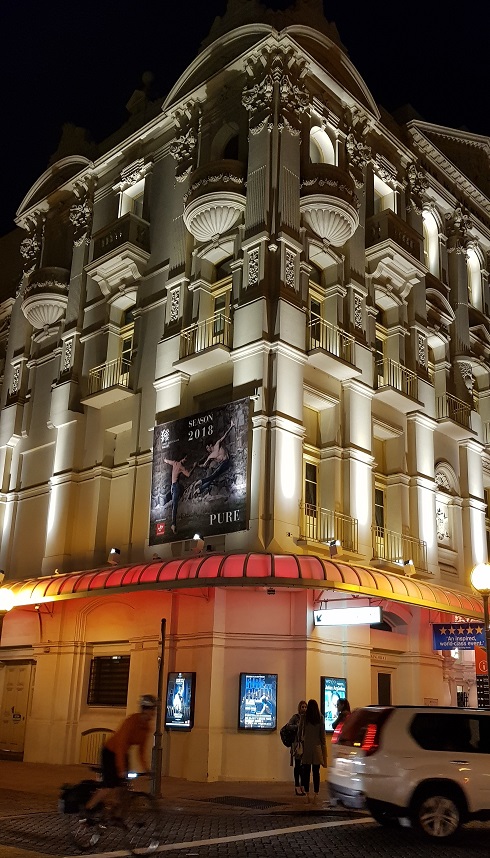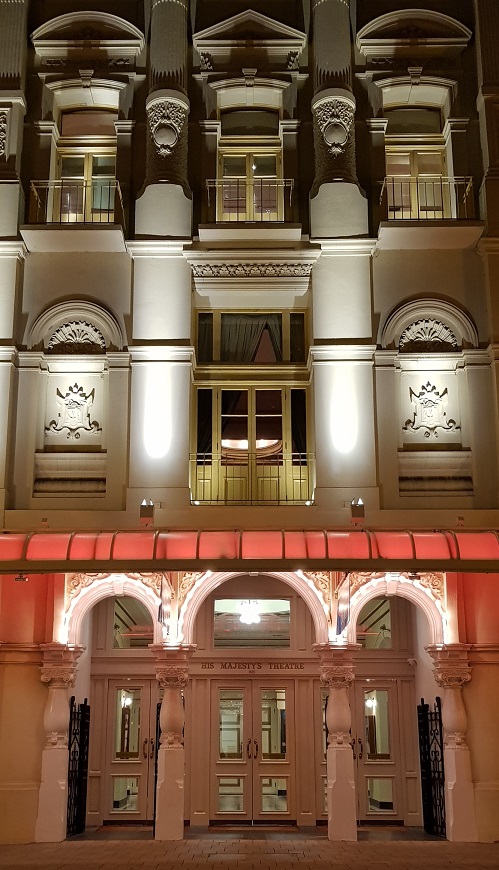 Light Talk in conversation with Richard Offen…some low res screen shots