The week that was 23-27th April 2018…
Singapore, Johor Bahru, Zuhai, Hong Kong, Singapore
Weekend 28-29th April 2018
This week was all over the place with trips to Malaysia, China and Hong Kong before flying back to Singapore late last night. This traditionally busy period showed off again this week with meetings and travel that felt like running a marathon. Though I am not a marathon runner, let alone a runner, I imagine this is how it feels when you have to keep on going and stopping to breathe is not an option 😊
PLDC 2018 and LET 2018
Not much to report this week other that we are now moving into developing a concept idea for the PLDC gala dinner. LET 2018 and PLDC 2018 are now officially partner events with both websites advertising the respective events. I may end up with two hats on at LET 2018, one being the program organising IAC hat, the other as PLDC's steering committee member at this warm up event. It's all taking shape and we are excited about it.
SILF 2018
While in Hong Kong this week I took the opportunity to catch up with Messe Frankfurt in regards to our Lighting Design Agora event in Shanghai. One of the opportunities that have presented themselves is a potential cooperation with the Shanghai authorities in conjunction with SILF. We are currently re-assessing the program theme to fit, so a bit of work ahead to re-develop an exciting program that will be even more attractive to our targeted visitors. More soon!
Johor Bahru
Early in the week we made a trip across the causeway for our big mixed development project in JB. There are so many components to this project that they decided to split consultants site meetings in 4, one in the morning on Tuesday's, one on the same day in the afternoon and that each alternate week, though the alternate week is on Wednesdays…sounds complicated, well it is! Basically, two meetings on Tuesday one week, two meetings on Wednesdays the following week…phew. Luckily we do not need to attend them all, only as and when necessary but keeping track which one to attend is probably the challenge. Anyhow it is a nice project, close to "home" and we have launched ourselves fully into the concept design…
Travelling to JB by the way, can be a lottery…last week we managed to reach the meeting within 1 hour door to door, this week it took us 1 hour just to cross the causeway! There is no logic…
Video Conferencing
Thank god for video conferencing abilities! We were invited to personally attend a tender interview in KL for a new potential project, but the client kindly accepted a video conference instead. Considering our busy schedules, a very welcome gesture. We were grilled about our capabilities, approach and methodology towards this project as well as being able to ask all kinds of clarifications, having previously made the shortlist for this prestigious mixed-use city development. Final decision soon…
In fact, this week alone, we had 4 project video conference calls. All for overseas projects! That is on top of all the project Wechat and Whatsapp groups that are running in the back ground…
Zuhai
Midweek we went to Zuhai, using Hong Kong as our port of call, just an hour's ferry ride across to visit the ship building site where our luxury hospitality yacht is being built, just south of Zuhai. The aim is to complete the fit out by July so that the yacht will be ready to host VIP's for the China Cup to be held outside on the Shenzhen waters later in October. It has been a pleasure to work with this client as their only concern is quality and no deviation from specs are being entertained! Quite unusual is China, no arguments about costs, only about quality!
The interior fit out is in full swing, though the pictures below may not show that too clearly. The client is also adamant that no lights are to be installed unless we have reviewed the mounting locations and have signed off! Also very unusual, but of course the correct way to assure compliance with our design! So over the next two months I anticipate several trips to assist with the final fit out and installation.
While reviewing the site progress we had the pleasure to meet the boys from OceanLED, one of the world leaders in manufacturing under water yacht lights, who were commissioning their (blue) lighting installation. I was impressed with their professionalism and expertise. Happy we chose them, can't wait to see the effect in the water!
Hong Kong and LDoT
On the way back from China I stayed back in Hong Kong yesterday for a day full of meetings with several potential LDoT partners; real estate developers, operators, architects and (data) infra-structure providers. It is very exciting to meet with like-minded people when it comes to lighting and the IoT and our LDoT concept seems to hit all the right notes, opening many eyes of people unaware what lighting can bring them! It's amazing to see that once you make a decision towards a certain business strategy and mindset, how many new doors and avenues open up! I left Hong Kong last night exhausted from the heavy meeting schedule, but very contented and excited with a bag full of opportunities to follow up on!
Enjoy the weekend!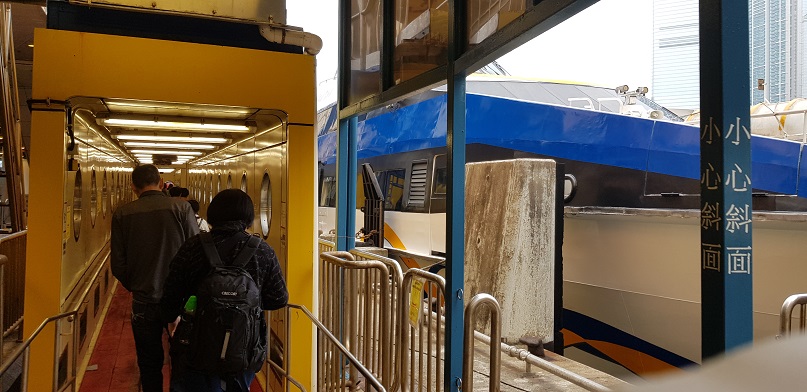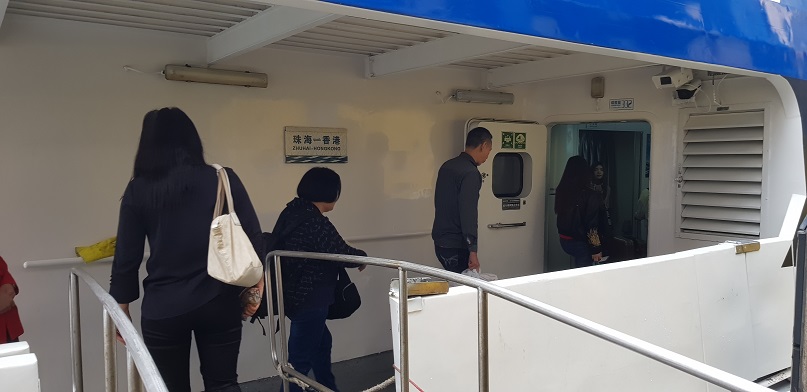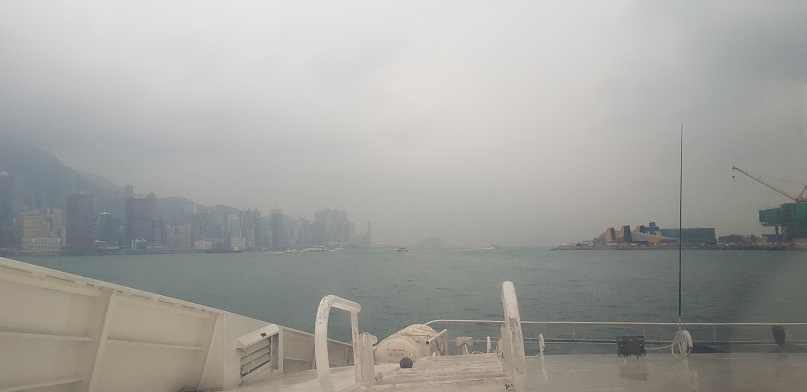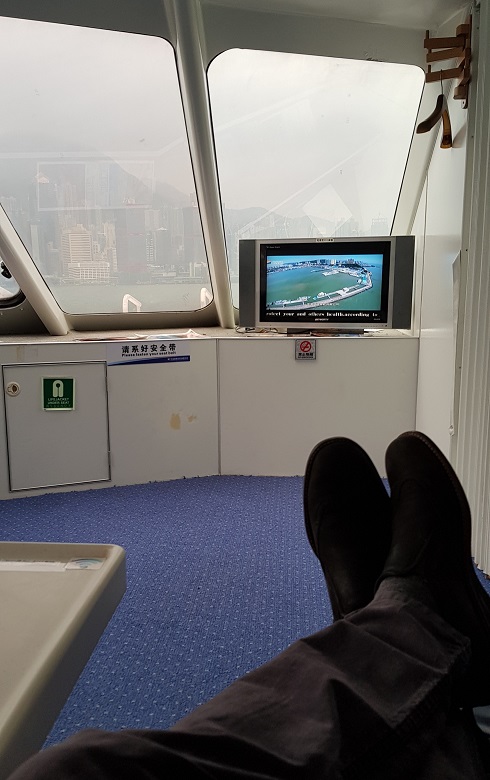 On arrival project progress meeting first!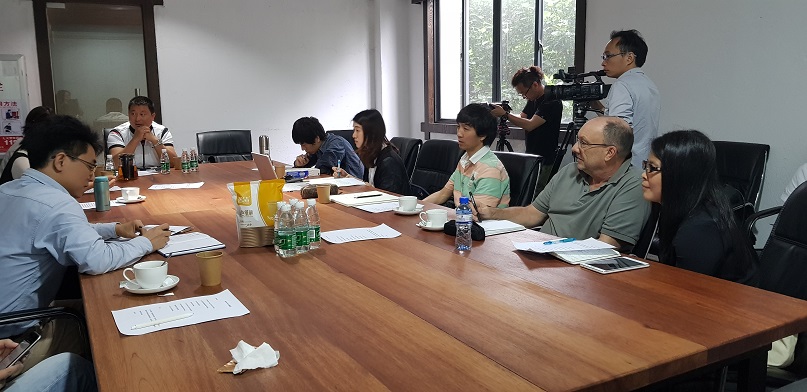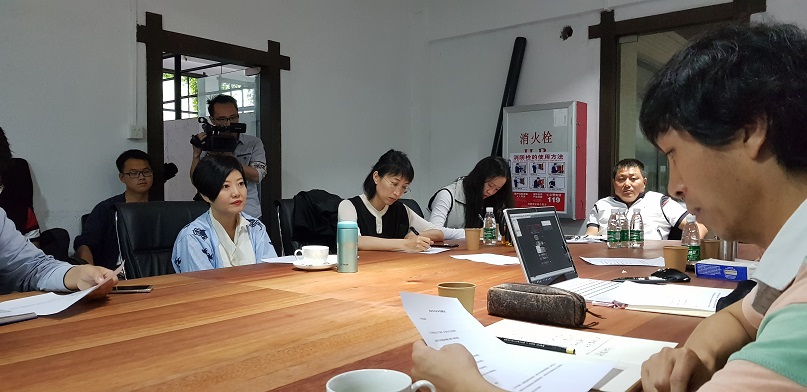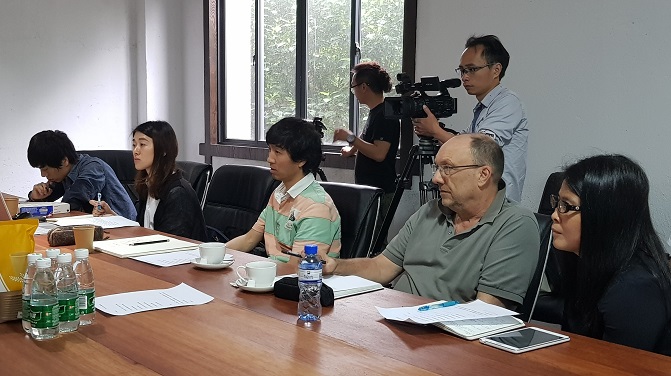 the necessary translations during the meeting (in Chinese…)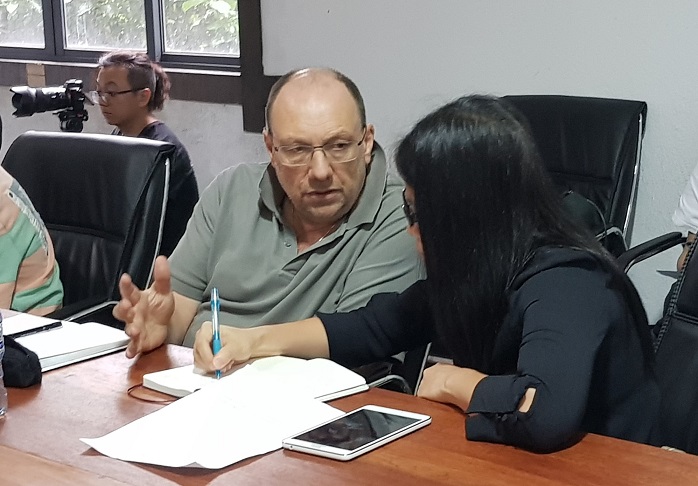 After the meeting…site inspection!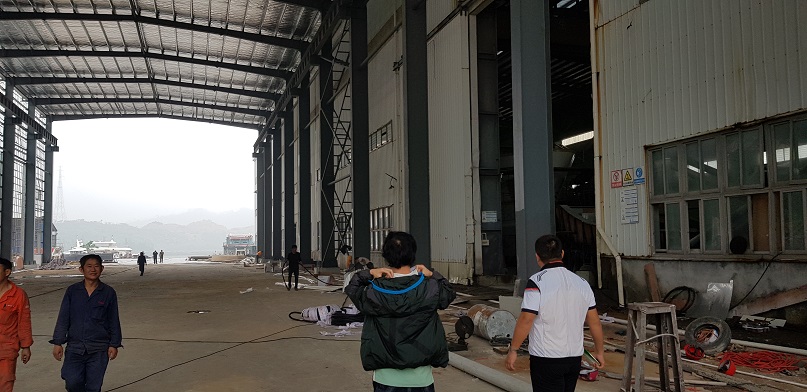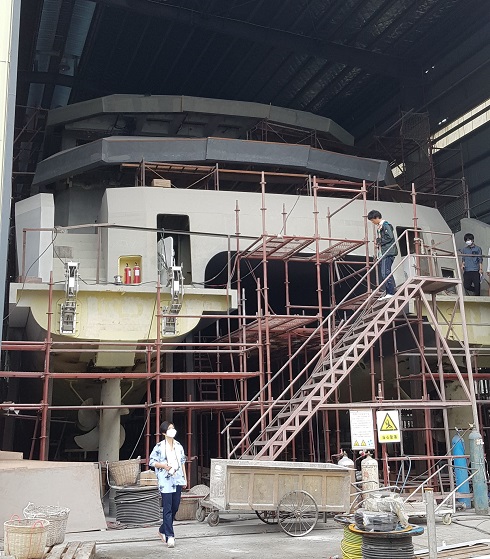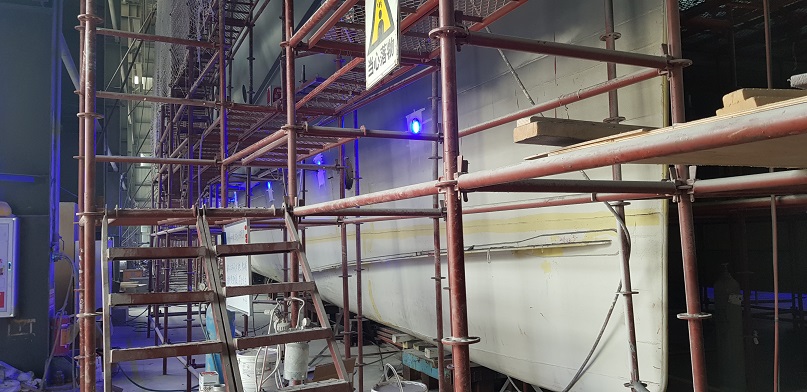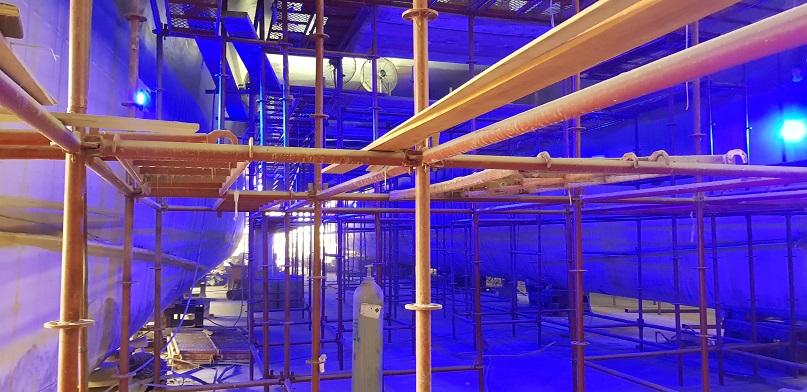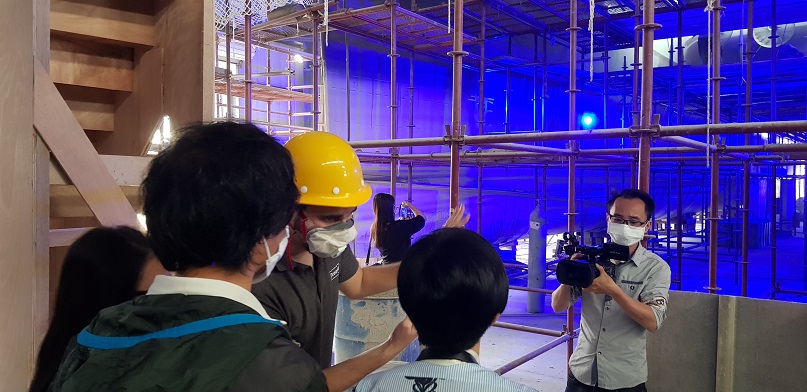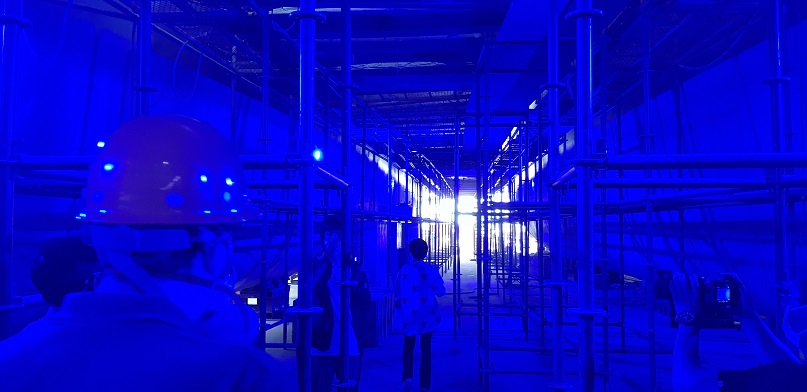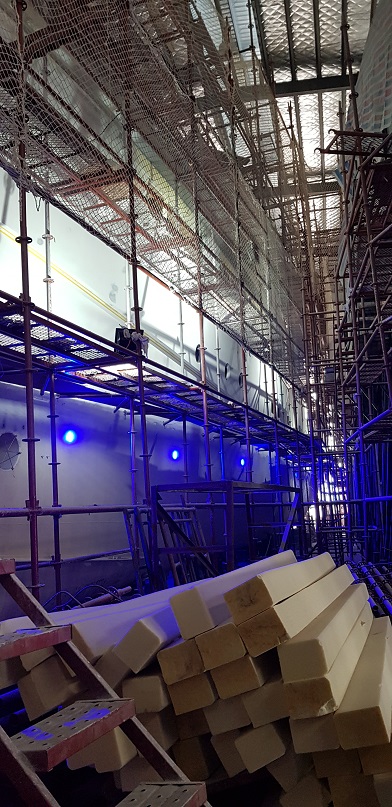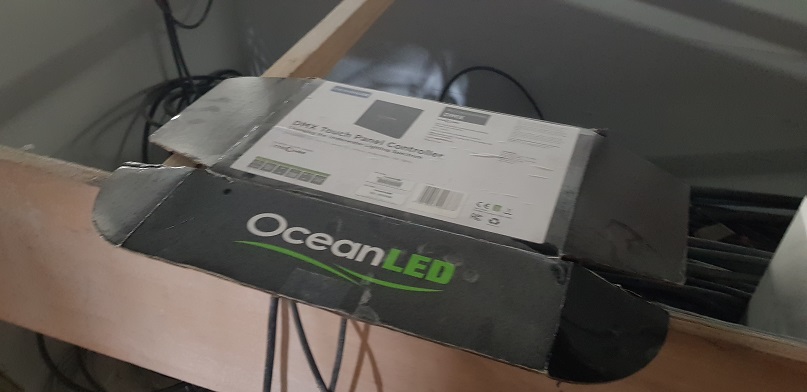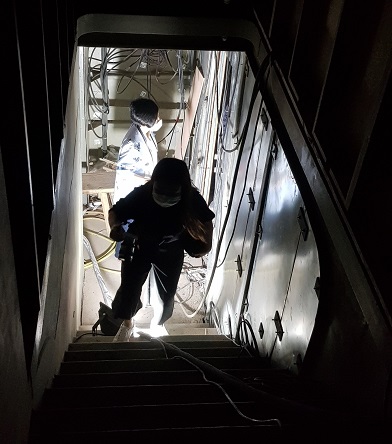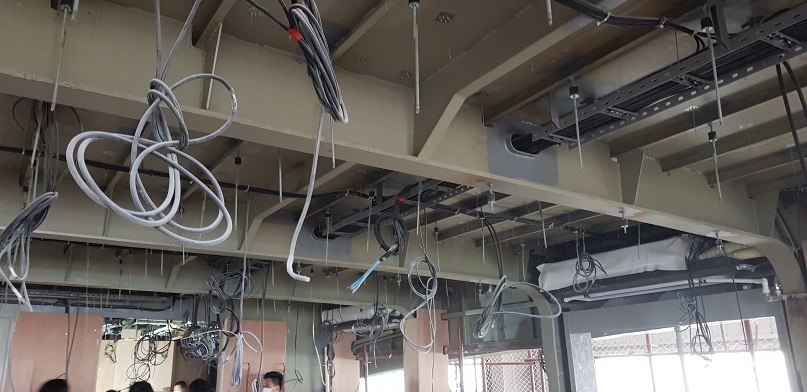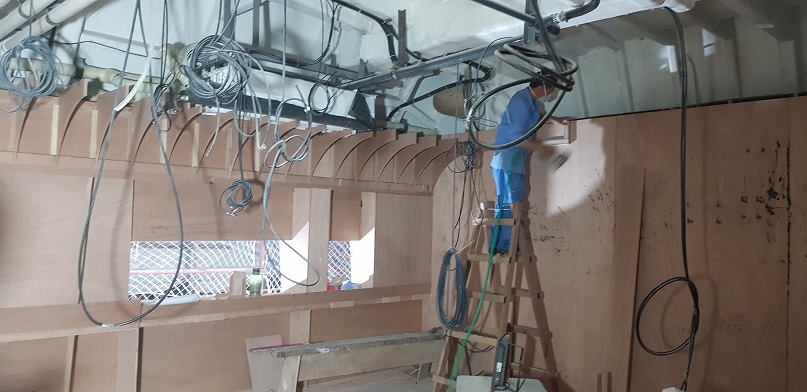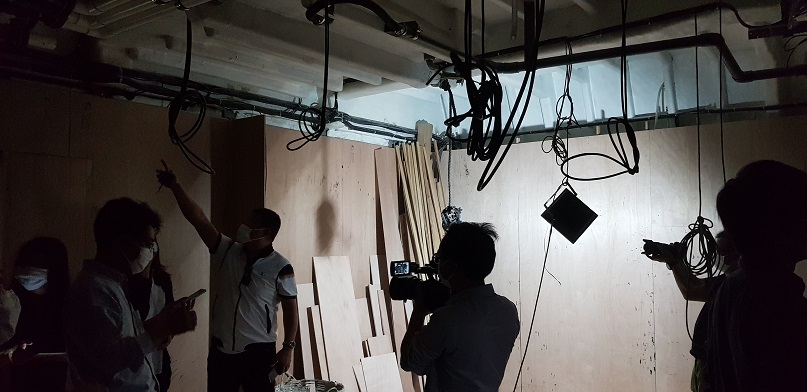 Exchanging wechat contacts with the contractor 🙂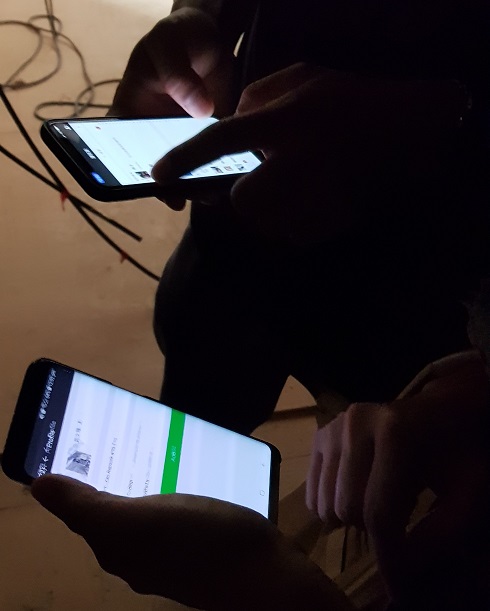 Checking the progress with our lighting plans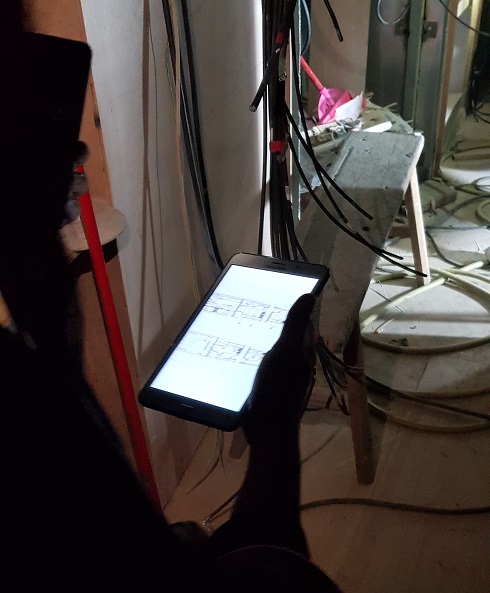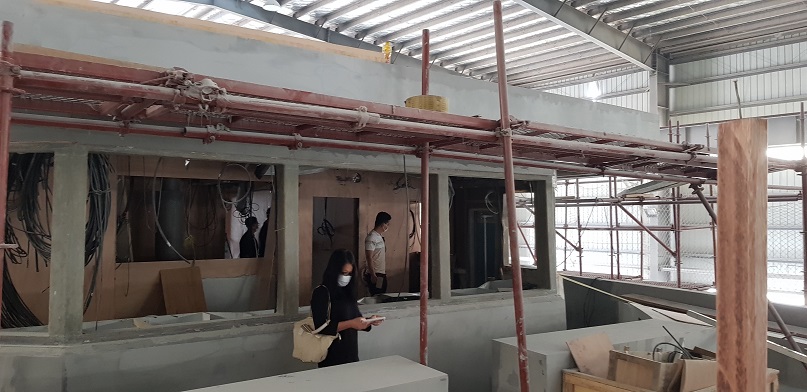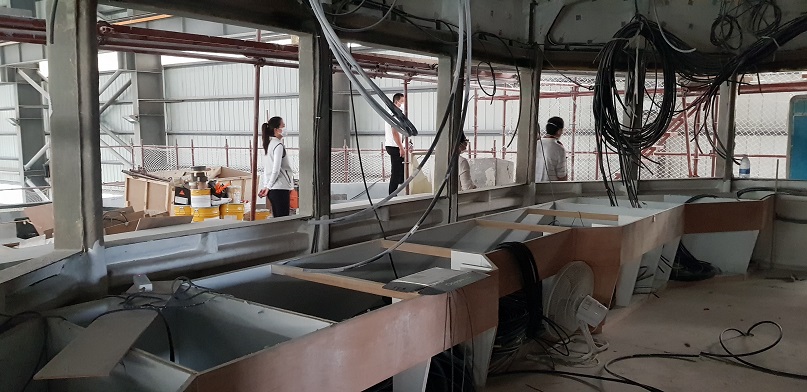 Little group photo…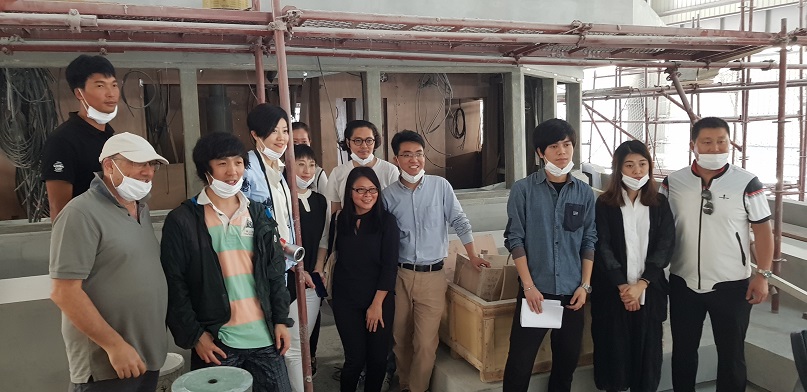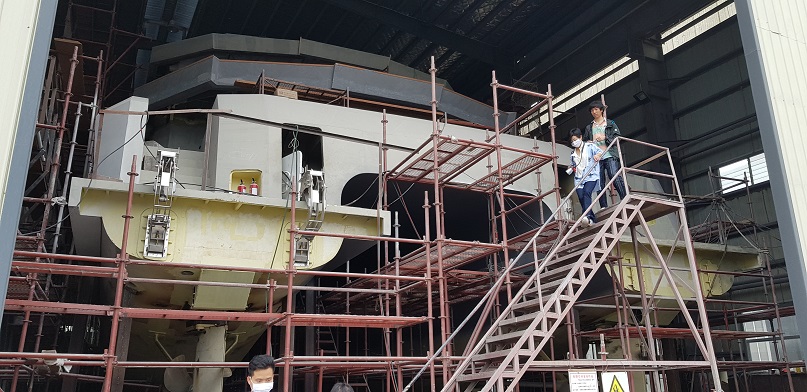 Back to Hong Kong and the Sky Show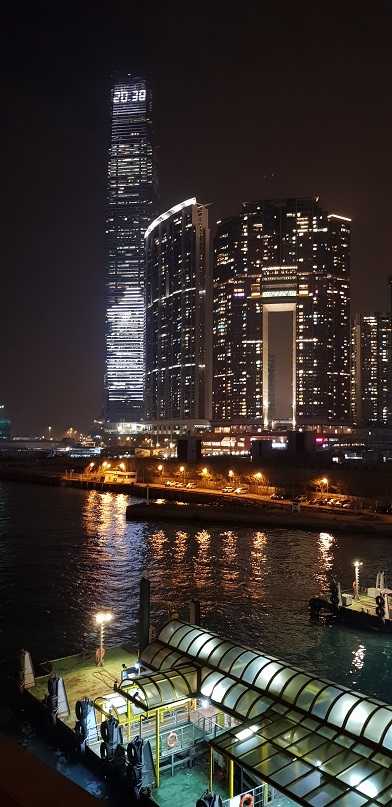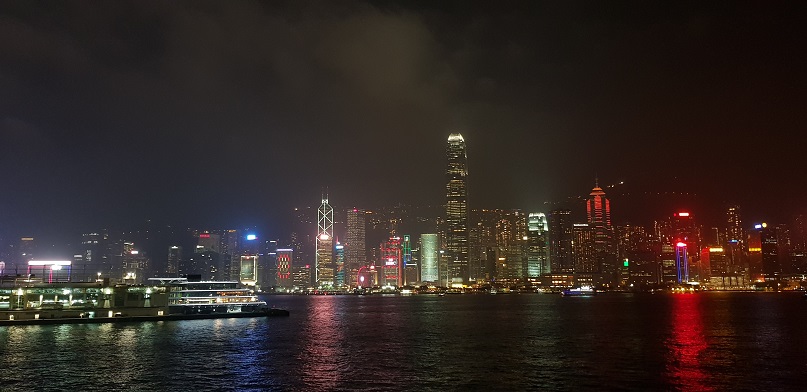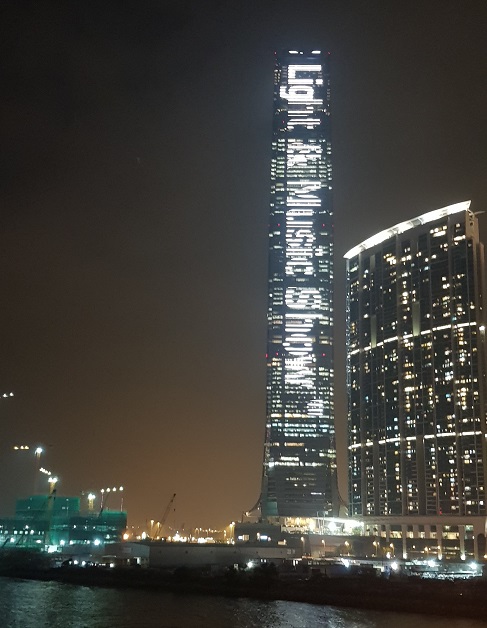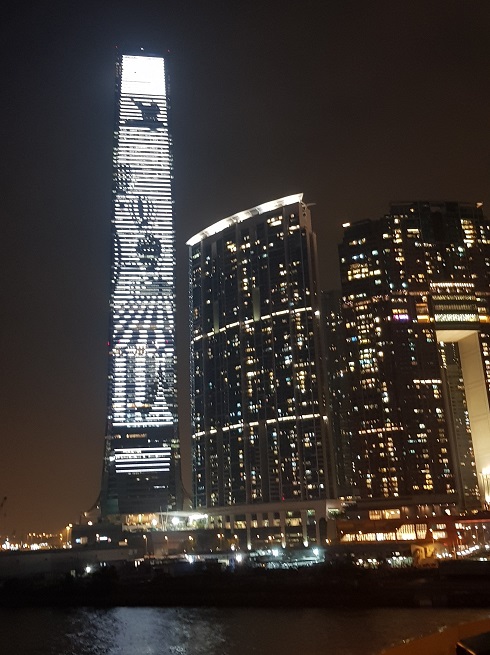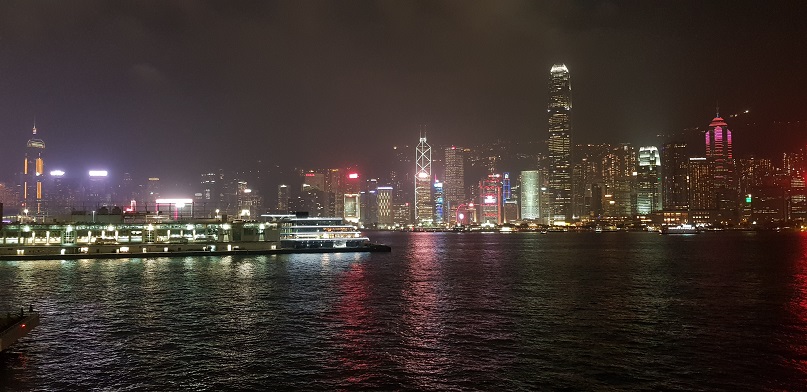 Hong Kong life…small little shops and of course the busy MTR