The week that was 22-26th May 2017
Netherlands, weekend 27-28th May 2017
My time in France has come to an end and after visiting my parents this weekend in Holland I will be re-energised and back on deck in Asia next week…
I had been mulling the idea to have my team participate in the blog for a while at the end of last year, especially after having been at it myself for more than 7 years. I wanted something different and the idea of having my own team share their thoughts and experiences appealed to me on many levels. First of all what we produce in terms of work to our client is a coordinated team effort, so getting an insight of the individual team members is great for everyone. It also put each of our members in the spotlight in appreciation of the unheralded work they are doing. It puts everyone in the spotlight and also shows that what we do is a combined result of all the experiences, big or small, from everyone. Personally it has given me a great appreciation and understanding of what everyone does and how they experience their work for which I am very grateful… This week we follow Adika…
Introduction: Adika Annisa, Lighting Designer
Hi I'm Adika, yes I'm women (because my name, many people who have never met me think I'm man J). Okay, back to this blog. This my part now. I think my experience in lighting it's not enough yet, but I am grateful for the opportunity to post my thoughts here, so many thanks to Martin for giving the KLD Jakarta Team a chance to write for the blog. Like Wulan, my educational background is interior Architecture. I loved lighting even before I got to university, however at that time I didn't know how interesting lighting was, but after I studied lighting during my Interior Architecture study, I realised how much I was interested in lighting! I saw how lighting could create interior atmosphere and moods, influence people's behaviour and how lighting could affect buildings and their surroundings.
I first joined KLD as an internship student, when I was at the university. During that time in KLD, I studied a lot about lighting, but not only about light also about how professional lighting designers work. So, after I graduated from university with architecture bachelor degree, I went back to KLD. My initial position was that of assistant lighting designer and my mentor is Afifah. We have many projects, especially in hospitality.  I assist her in almost all her projects as she likes to share all her projects with me, which helped me acquire a lot of experience before I was promoted to lighting designer. As part of my job I do lighting concept design with my mentor, choose luminaires, discussed the projects with Mr. Galih as our boss at KLD Jakarta and attend project design and coordination meetings. It's hard but very interesting! Thanks to Mr. Galih and Mrs. Afifah (she resigned last year when she got married and then followed her husband to live in another town) to give me this great opportunity to study and learn so much through this company.
I have been working as lighting designer for 1 year now and most of my projects I took over from my mentor. Many of them are big projects, mostly hotels and serviced apartments. Until now the projects are still in progress, not completed yet. It's not easy to handle it all without assistance this time, but I am very excited especially when I go to review the mock up. It's not just work but also increasing my skills and experiences, seeing the product on a real site, feeling the effects from every luminaire, deciding and resolving problems on site and many more. Some I can't resolve by myself, but thanks to Galih, who then patiently accompanies me, I have support.
Mr. Galih said to me that by now I should have mastered lighting design in hospitality projects and that I could do other projects J, I hope it's  true but I think I still have much to learn, lots to learn. Much more knowledge I have to acquire. I feel it's still not enough now! Moreover becoming a lighting designer at this time in Indonesia is very strict, with lighting consultants becoming more popular with many new lighting consultants coming up here. Other than that, most Indonesian client very concern with budget!
Below are pictures from some of my projects 🙂
Note: renderings done with my mentor
Hilton Garden Inn Kemayoran, Jakarta, Indonesia. Mock Up Room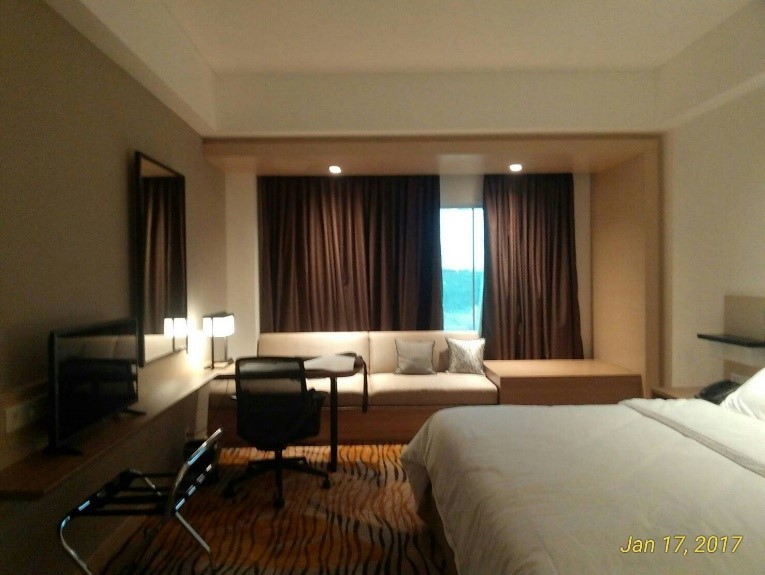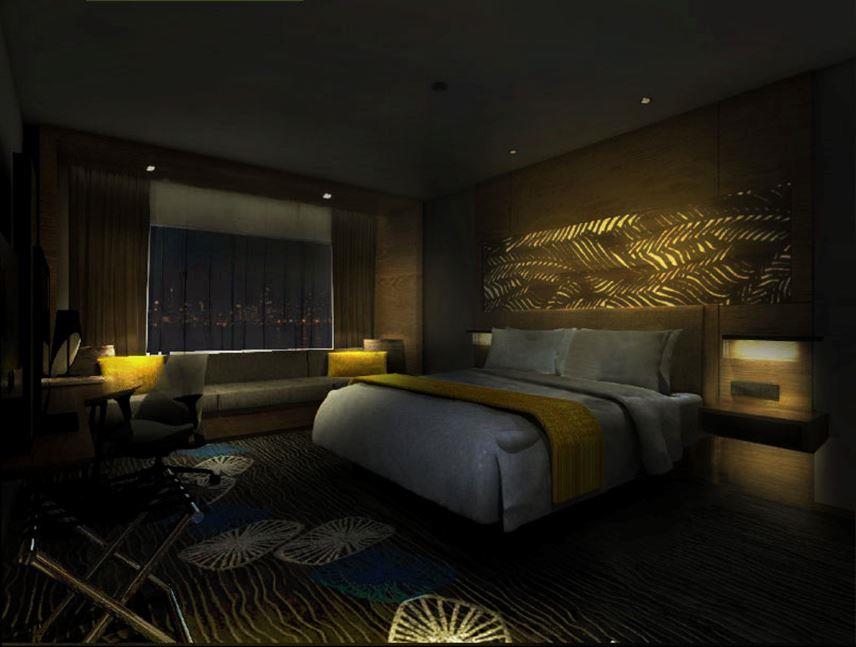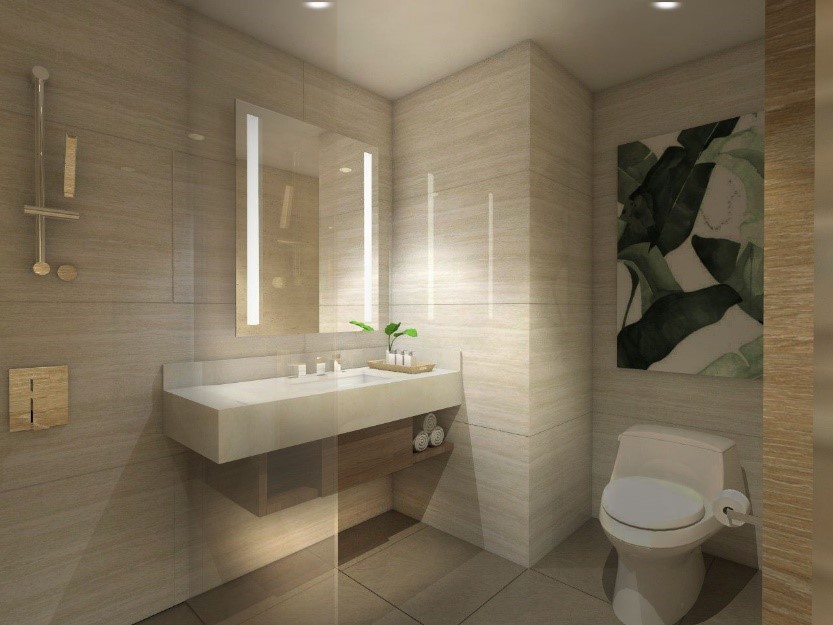 U-Residence, Tanggerang Indonesia. Linear Light Façade Mock Up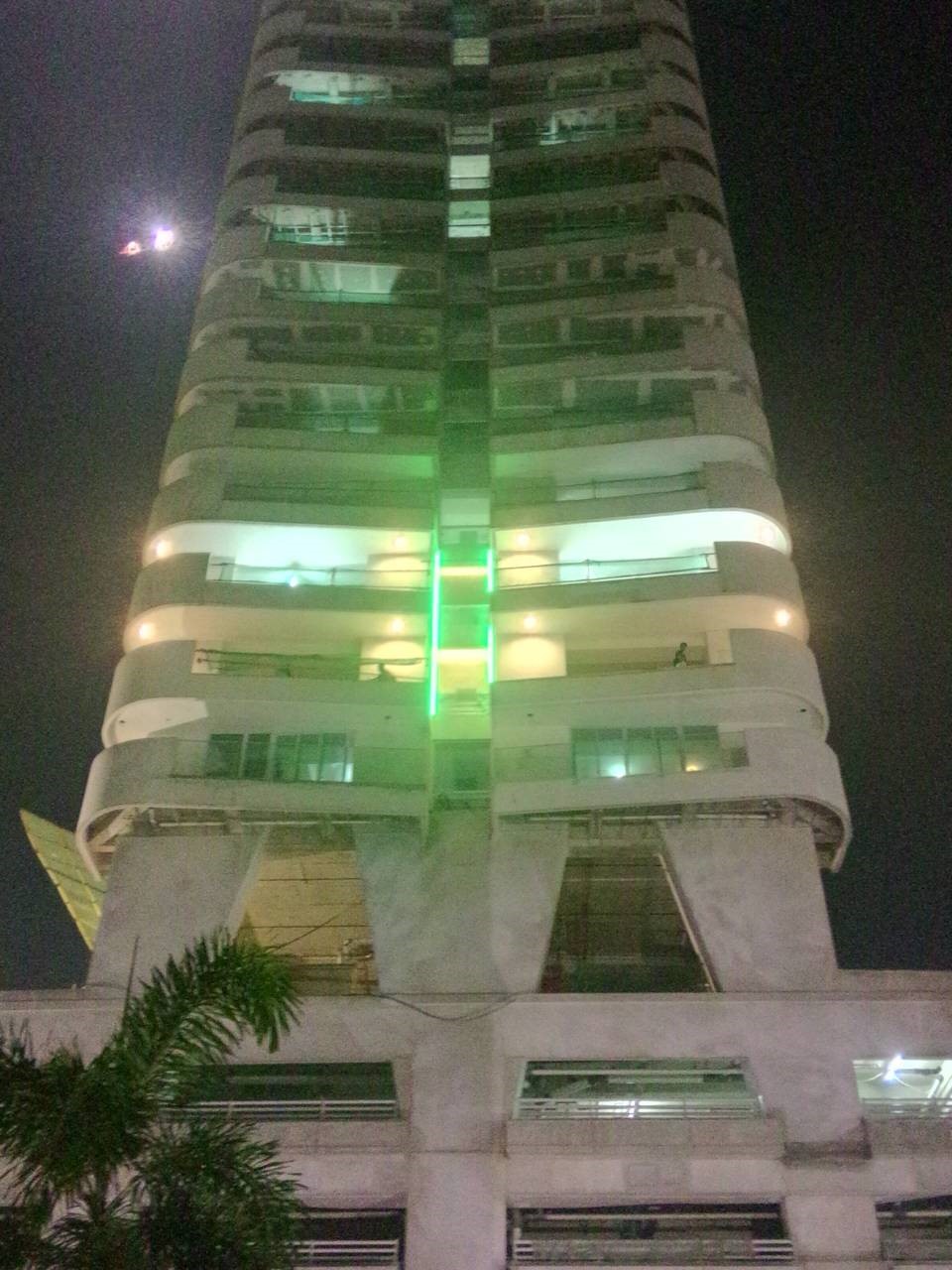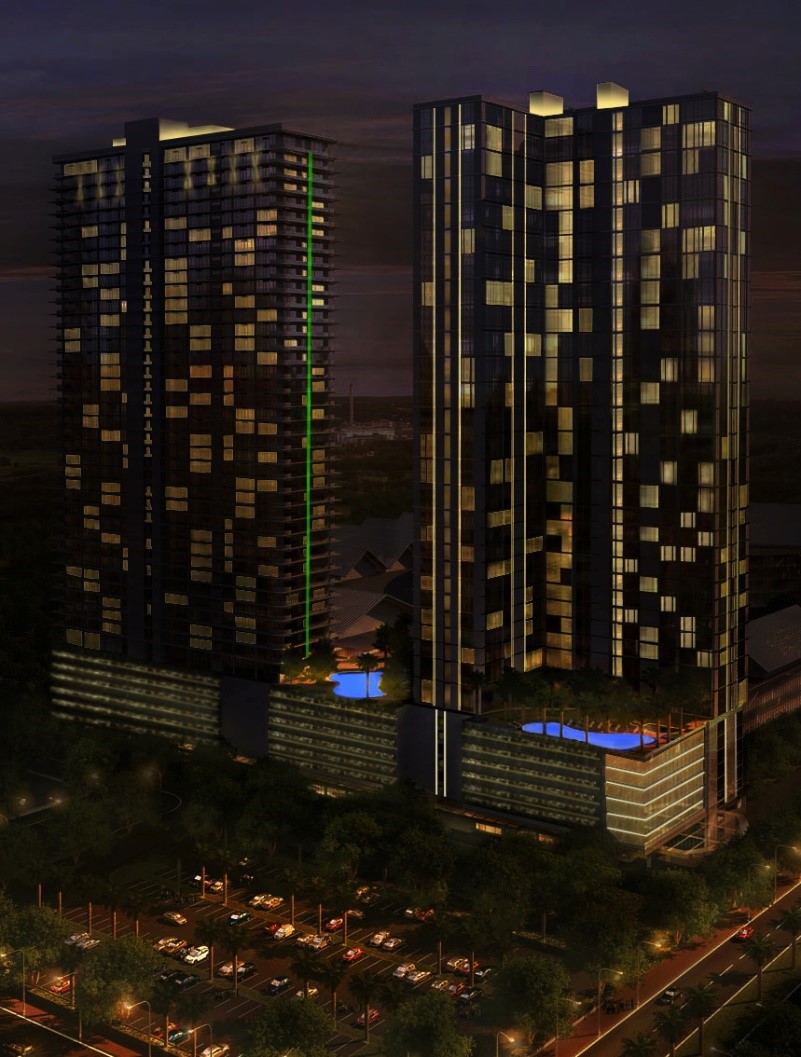 Menteng Park Tower 3, Jakarta Indonesia. Podium Landscape Mock Up * It's not same as our specified proposal, but we think the effect pretty good. That's the time to decide on site. We will do several more mock ups before we decide which luminaires to use. (*pool light turn off)